So Much to Savor During Sunset at Brewers Bay, St. Thomas
Perfectly placid warm seas lapping at a smiling crescent of supple sand – the exposure, due west; the vibe, pure niceness.
Off in the distance a collection of islets seemingly bob in the sea. To the south, these boats actually do…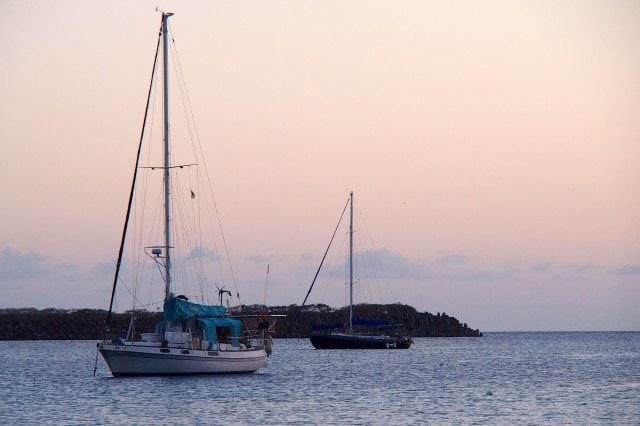 Just behind a line of seagrape trees, a handful of food trucks do a brisk trade in local fare – empanadas, Johnny Cakes, Malta India drink – with burgers, dogs and other fast food faves mixed in for good measure.
Kids splash and laugh as the sun sneaks away. Dominoes are slammed a few yards away. Soca blares from the food trucks.
This is sundown amid the sands at Brewers Bay, St. Thomas.
Related Posts