Uncommon Photo-Op: Sailing the Pillsbury Sound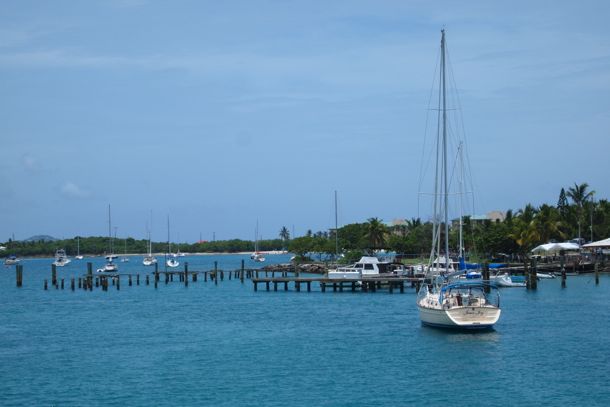 Awhile back, I made a case on our Facebook page for the wonderful (and wonderfully affordable) photo opportunities presented by the many inter-island ferry services operating across the Caribbean. Sure, we'd all love to charter our own private yacht and experience the type of ultra-special adventure Patrick and his family enjoyed sailing the Grenadines last year, but for photo enthusiasts on a budget, a ferry ride between islands is the next best thing.
I got to know this first hand last summer while riding the Varlack Ventures ferry from Red Hook in St. Thomas over to Cruz Bay, St. John.
Pushing off from Red Hook around mid-day, you're treated with serene scenes typical of many Caribbean marinas (see above). A myriad of mostly white-hulled sailboats moored sporadically about the harbor bob slightly atop the sea as pelicans dive for their lunch and seagulls squawk overhead.
Look to your left for another treat…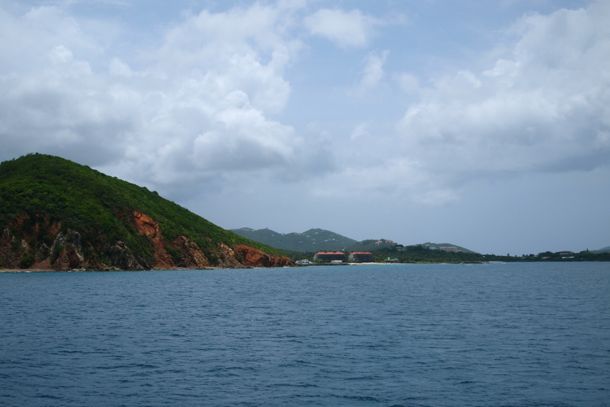 That's the northeastern shore of St. Thomas – lush, sleepy and laid back, it's a far cry from the bustling crowds in and around the mega cruise port, shops, bars and business offices of Charlotte Amalie, capital of the U.S. Virgin Islands.
The further you get from Red Hook, the more Charlotte Amalie's craziness fades from your mind. Scenes like this sure help…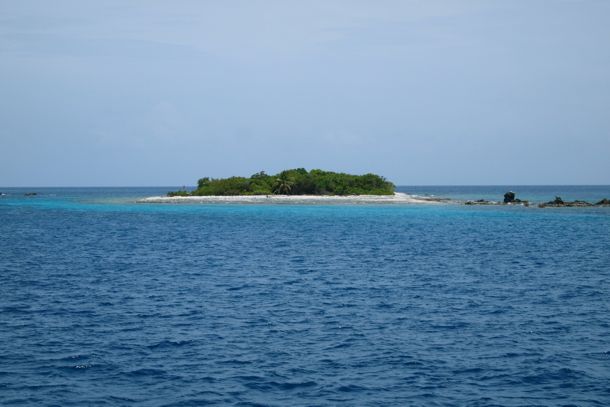 This shot reminds me of the images Patrick captured in the Grenadines – just a tiny, lonely islet ringed by sand and rock with a tuft of green on its head. It sits about 15 minutes from Red Hook, but it has the look and feel of an idyllic secret island paradise much further away.
A few minutes later, Cruz Bay comes into view…
As I mentioned here, this is not the Cruz Bay that I remember from my youth. It's still very pretty, but increased development has taken some of the shine off this vista for me.
Still, there's always a good bit of excitement when approaching any Caribbean island via boat. You just see and get a feeling for things differently from the sea. Maybe it's the fresh sea air, or the sound of the boat carving its way through the water, blissful tranquility all around, but the perspective you get for an island when arriving by boat just cannot be beat.
Approaching the dock in Cruz Bay, the familiar scene of sailboats at anchor that you just left in Red Hook some 25 minutes ago herald the end of your trip.
It's short, it's cheap (just US$6.00 each way for adults, US$1.00 for kids ages 2-11), but the photo memories you can capture riding the ferry from Red Hook to Cruz Bay are priceless.
Related Posts