Notting Hill Carnival: A Fete Born of Fire & Pride
The Notting Hill Carnival was first held indoors in a more cabaret-style show over 50 years ago as a direct response to racial tensions that had exploded into violence. As a result, it shares a similar origin story to Trinidad Carnival.
The Notting Hill Riots
Stop me if this sounds familiar.
During tough economic times, black and brown immigrants face persecution at the hands of working-class whites accusing them of stealing all the jobs. Organizations sprout up with the expressed goal of reasserting white socio-economic advantage. Every day, there are new reports of violence. Eventually, it all boils over into wholesale rioting in the streets.
There are any number of times and places I could be talking about. As it relates to Notting Hill Carnival, though, the tumult takes place during the late 1950s in England.
The riot in question was the 1958 Notting Hill race riots. And, believe it or not, the whole thing was ignited by a domestic argument between a Swedish woman and her Jamaican husband at a subway (Underground) station. Their argument turned into a melee when white onlookers took it upon themselves to engage the Jamaican and his West Indian friends.
That night, the rioting exploded with 400 whites raging through the streets, shouting "Down with the n*****s" and "Go home, you black bastards." The attacks on West Indian residents continued day and night for nearly a week. Whites from other neighborhoods even descended on the area to join the fray.
Through it all, the police did almost nothing to protect the Black community, despite deploying en masse. It wasn't until a group of West Indians found themselves cornered in a cafe and turned on their attackers by hurling Molotov cocktails that the tide began to turn.
Armed with machetes, meat cleavers, and not much else, they pressed the fight against the violent throngs. Within 48 hours, they eventually dispersed the mobs.
Perhaps the craziest part of the whole thing is that, miraculously, no one was killed even with all the violence.
Enter Claudia Jones
You can't talk about Notting Hill Carnival without acknowledging Claudia Jones.
Born in 1915 in Port of Spain, Trinidad, Claudia was a journalist, activist, and eventually, the Mother of Notting Hill Carnival.
But it wasn't an easy road.
She wasn't born with much. And then, Trinidad went into an economic tailspin, which left her family with even less.
At nine, her family emigrated to New York. But that wasn't much salvation. Her mother died five years later.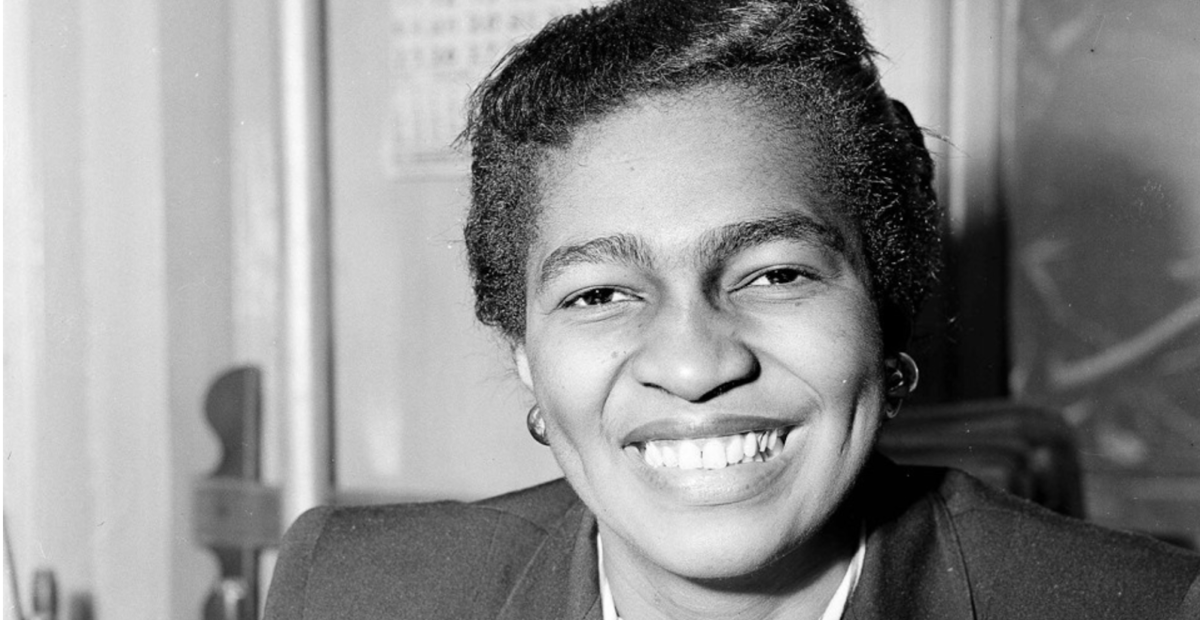 Claudia excelled at school. Being a poor, Black, immigrant girl, though, proved too many strikes against her to make it to college. Instead, she began working in a laundry.
Times were very hard. At the same time, though, Claudia was living in Harlem during the Harlem Renaissance.
The dynamic atmosphere of the period inspired her. She threw herself into youth organizations, writing, activism, and culture. This began her rise to prominence as a Black feminist leader.
Like many prominent civil rights figures of the time, Claudia's ascension to a leadership position within the Black community coincided with her growing prominence within the Communist Party. It was this association that eventually collided with the Red Scare and McCarthyism.
She was arrested. Arrested again. And again. Her fourth arrest brought a conviction for "un-American activities" and deportation.
The British colonial government of Trinidad, though, thought that "she may prove troublesome," so they refused her repatriation to her home island.
Eventually, she was granted residency in the UK on humanitarian grounds. That and a promise to cease fighting the United States government.
And so it was in 1955 that Claudia came to London, where many landlords, shops, and even government buildings hung signs saying "no coloureds" and "no West Indians."
1959 – The First Notting Hill Carnival
Once in London, Claudia founded the West Indian Gazette to give a voice to the Black Caribbean people of the city. It also gave her a prominent role within the community.
So it's not surprising that for months after the Notting Hill race riots, other leaders within the Black British community reached out to her, looking for guidance on how to respond.
Her answer came in December. She declared they needed to "wash the taste of Notting Hill and Nottingham out of our mouths." And to do it with Carnival!
I don't know if you've ever spent a winter in London, but it's not exactly the perfect environment for skimpy costumes and jumping up in the road.
Instead of a more traditional fete, it was decided to hold a more cabaret-style event. So, in January 1959, at St Pancras Town Hall, the Mighty Terror, The Southlanders, the Trinidad All Stars and Hi-fi steel bands, and more took the stage. To round out the show, there was a Caribbean Carnival Queen beauty contest (which sounds a little odd considering Claudia's fiery feminist writings) and a Grand Finale Jump-Up where all in attendance could dance the night away.
Perhaps the most important part wasn't even the actual event itself. Because to help the rest of Britain understand these new immigrants, the entire event was broadcast by the BBC. For the first time, the British were getting a chance to better understand these Black communities growing in their midst and their Caribbean culture.
Since then, the yearly event, which moved to an August Bank holiday weekend, has welcomed people of all colors and backgrounds to revel in a vibrant street party complete with pounding sound systems, food stalls, and carnival parades celebrating the cultural heritage of West Indians living in the UK and beyond.
2020 – The First Virtual Notting Hill Carnival
Brexit, COVID-19, racial tensions, economic uncertainty; 2020 was quite the year in the UK! So, you could imagine that it was just another point in the year's quest for the title of Worst Year Ever when it was announced in May that this year's Notting Hill Carnival would be canceled for the first time.
Months went by with no sign of hope, but all that changed with one announcement.
NHC 2020 ACCESS ALL AREAS
For the first time in its 50 plus year history, Carnival will be online. We won't be on the road, but COVID-19 can't beat the Carnival spirit.
Yes, the whole event went online for maximum social distancing. Masqueraders, Caribbean food, drinks, performances, steel pan, art, mas bands, everything. No, it could never take the place of actually being there sweaty in the streets of West London with several million people. But for those who tuned in, it was a much-needed treat.
Notting Hill Carnival back in deh road
For over 50 years, this event has grown and morphed with the times. Born of fire and pride, it's become an institution unlike anything else in the UK.
The fete didn't stop for 2020, and I don't expect it will stop any time soon!
We'll see you on deh road!
Related Posts