Friday Happy Hour: Keep Your July 4th Party Going with Prichard's All-American Rum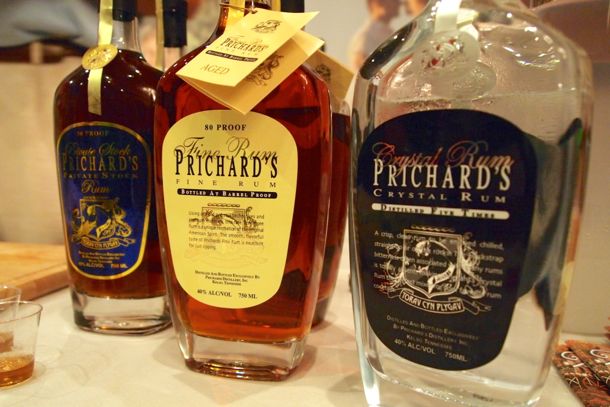 What a jip!
If you're in the USA and just had to re-start your work week yesterday after celebrating the 4th of July on Wednesday, then I can understand why you may have muttered this rueful refrain a time or two lately. Midweek breaks are nice, but they're nothing like those long holiday weekends we all love, when we get to string together a few days of rum and relaxation.
What's done is done, of course, and now that the weekend is here, I say we keep the July 4th party going with the fine, truly all-American rums from Prichard's Distillery.
As we regularly boast around here, rum is the quintessential Caribbean spirit. Its roots, however, are also very strong in the U.S., with the first rum distillery in America founded in all the way back in 1664 on what is now Staten Island.
In Tennessee, where Prichard's is made, rum was also the drink of choice among the plantation aristocracy (and everyone else) in the 18th and 19th centuries. At least that's what I learned when I met Phil Prichard, Jr at the 2012 Miami Rum Renaissance Festival. His Dad founded Prichard's Distillery in 1997, carrying on a family tradition of excellence in spirits production that dates all the way back to 1822!
When Phil, Sr. took up the mantle of the family business, he made sure to adhere to the tried and true elements of old, producing rums consistent in color, taste and character with those distilled in America 250+ years ago. As Phil, Jr. put it:
We built the company on a premise that we were making an American rum.
Prichard's achieves their old school American rums the best way you can: by following old school American rum production techniques. All their rums are made in small batches utilizing table-grade molasses from Louisiana distilled in classic copper pot stills. For aging, Prichard's employs new, hand-made charred oak barrels. The result is a fine collection of rums that I found to be very different from anything I've ever come across in the Caribbean.
Prichard's produces seven varieties of rum, the Fine, Crystal and Private Stock you see above, plus four other flavored rums -Key Lime, Mango, Cranberry and Infused Cranberry. They're all delicious and distinctive in their own special ways, though I was most taken by the premium Private Stock.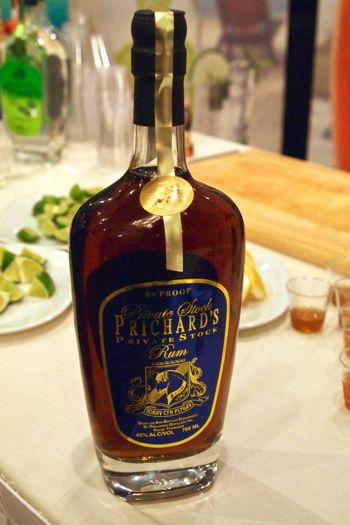 This 90-proof bad boy has, until recently, only been available for purchase at the Prichard's Distillery itself. If you like your rum very bold and very strong, you'll be happy to know it may soon show up at a liquor store near you.
Prichard's Private Stock is aged 10 years, though it strikes me as much more mature than that. The reason may have something to do with those fancy new, hand-made charred oak barrels I just mentioned. Prichard's barrels hold just 15 gallons, a good bit smaller than the barrels used by most everyone else in the rum biz. The smaller size helps to concentrate the flavors derived from the oak, adding a wonderfully complex woodsy character with sweet notes of toffee.
At 90-proof, the burn is considerable when enjoyed neat, but this is the 4th of July after all. No better time for a few fireworks, right?
Visit Prichard's online for more info and to see if their fine rums are available in your neck of the woods.
Cheers!
Save
Related Posts