Uncommon Beauty: 2011 Caribbean Carnivals Across the USA
Let's say you're like me and somehow, despite all your best efforts, you continue to miss out on the annual spate of Carnival celebrations held throughout the region each year. After crying in my Carib while writing about my latest missed opportunity, I decided to re-think my strategy. My new mantra: If I can't get down to the Caribbean for Carnival, I'll just let Carnival come to me!
Or, better said, I'll find one here in the U.S.
There are a surprising number of West Indian Carnivals held throughout the U.S. each year, with the Labor Day fete in New York and the Miami celebrations ranking among the biggest and best. Of course, I live in South Florida, so you'd think enjoying Miami Carnival would be no problem for me, right? Err, not so fast. Miami Carnival is always held in mid-October, a time when I am almost always traveling on business to… you guessed it, the Caribbean.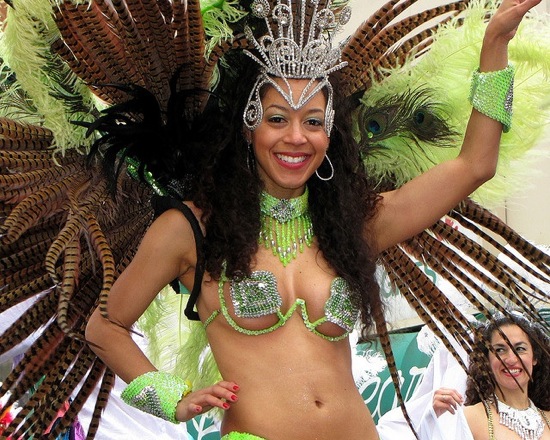 This year will be different.
I missed Trinidad Carnival already. I know I'm likely to miss Miami Carnival too. That still leaves a slew of other stateside fetes for me to try to hit before the year is out. Here's a list of some of the more prominent festivals scheduled for later this year (all dates are for 2011):
Now that's a lot of partying, eh? And this isn't even a complete list. If you know of any other stateside Carnivals that we should add, please leave us a comment below. With my luck, I'll need all the options I can get!
Related Posts