Deal of the Week: Your Own Private Island for Just $100 a Night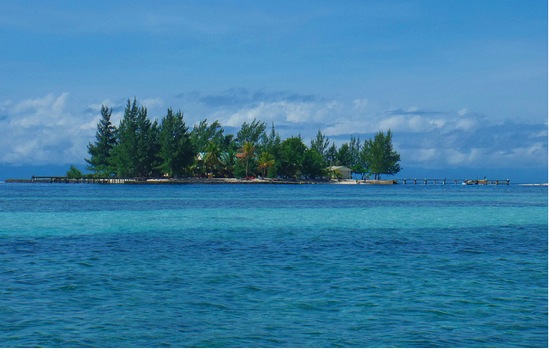 Even the most exclusive delights can be made that much more desirable with the addition of one simple word: "private". I mean, how would you rather travel, by jet or by private jet? Nice, fancy yacht, or private yacht?
See that? When it's private, you don't even need nice and fancy. It's understood in a way that suggests if you have to ask… well, you know the rest.
Private's a powerful word, but just because it makes things more desirable, doesn't mean it always has to make them more expensive. Case in point: Little Cay and Sandy Cay, two private islands located 20 miles off the coast of Honduras that you can have all to yourself on your next vacation for around $100 a night… Seriously!
The rate at Little Cay, pictured above, is just $115 per night for up to six people. Wanna' bring a few extra buddies along? No problem. Just add another $15 for each additional person (max 12).
Unbelievably, Sandy Cay is even less expensive. The rate here is only $100 per night for up to six people, with the same $15 per-person add-on for more friends.
As you might imagine owing to the super low prices, these are not luxury escapes. Each Cay has one small house outfitted with limited electricity via solar power. A generator provides power at night. There is running water, but it's limited as well. Fans, yes. Air conditioning, no. Pampering, definitely no.
I'm guessing, though, that if the type of absolute peace and seclusion offered here appeals to you, then you won't miss anything. After all, you have a whole sandy island and its crystal clear surrounding water to yourself! What else could you possibly want?
For bookings and more info on how to get to Sandy Cay and Little Cay, click here to visit our friends at UtilaGuide.com.
* The information in this story was accurate at the time of publishing. All rates and specials are subject to change at the travel provider's discretion.
Related Posts