Ron Diplomatico Single Vintage 2005: Rum for Extra-Special Celebrations
The most special occasions call for truly exceptional rums. It's like a rule, or something. At least it seems that way around me. Friends, family, and UC fans routinely ask me for extra special rum recommendations to gift their loved ones on milestone birthdays. I'm always happy to offer advice, of course. Among the top suggestions lately: Ron Diplomatico Single Vintage 2005.
This is probably a surprise to loyal UC readers who remember my last Diplomatico rum review. To be sure, though, Single Vintage 2005 is MUCHO MILES above Diplomatico Matuano in every way. At least it is to me.
Single Vintage, Multi-Cask
True to its single vintage designation, every drop of Diplomatico Single Vintage 2005 was distilled in 2005. Vintage copper pot stills were employed in the effort.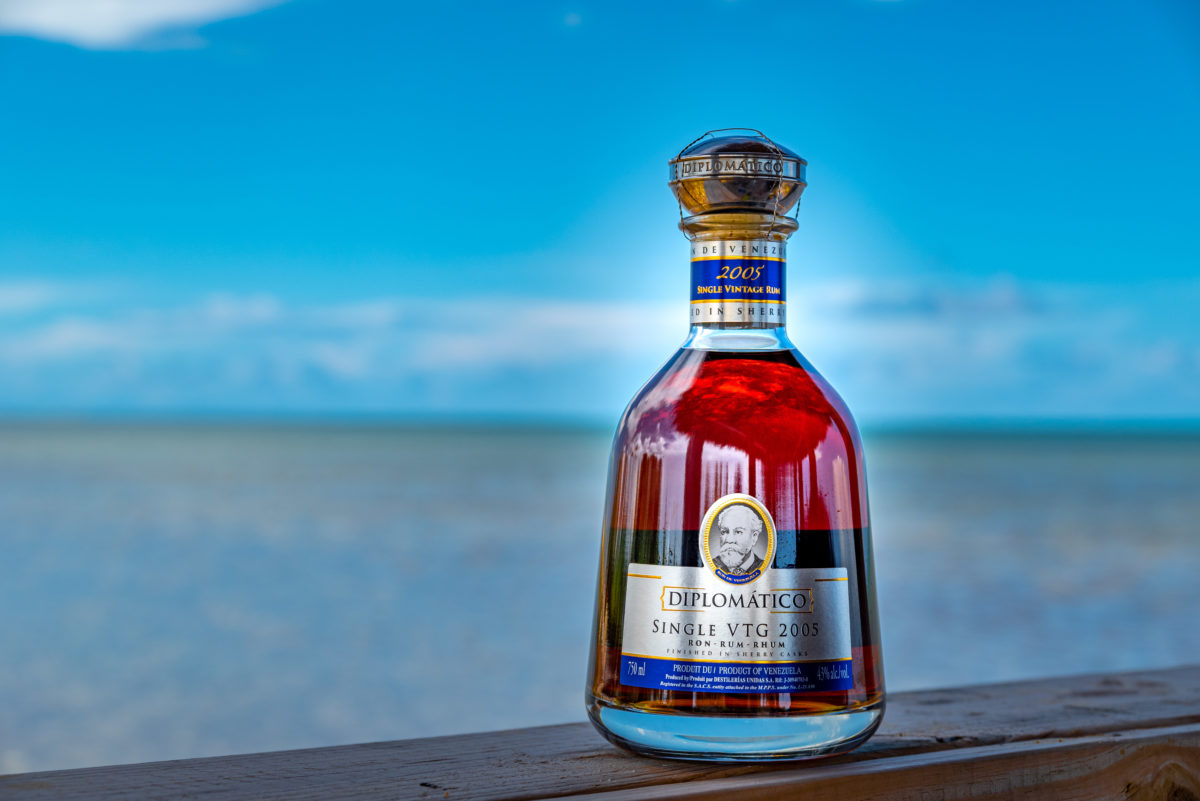 Every drop was also aged for 12 years in casks formerly used in bourbon and single malt whiskey production. From there, the rum is blended from among the various 2005 barrels. Finally, it's made to rest another 12 months in Spanish sherry casks.
The result is rum worthy of serious boasts bordering on hyperbole. As noted on the Single Vintage 2005 packaging…
Diplomatico Single Vintage is crafted from a selection of special rum reserves that evolved in an exceptional way, drawing the interest of the Maestros Roneros for their distinctive character.
I mean, that almost sounds too good to be true, right?
For me, though, the description is spot-on…and then some.
A Taste of Ron Diplomatico Single Vintage 2005
Grab your tumbler and pour. You won't need any ice with this beauty, but you will need an extra measure of focus. That's because Ron Diplomatico Single Vintage 2005 is so beautiful in your glass that you might feel compelled to forgo taking a sip in favor of simply staring at it. Yeah, the amber hue is that mesmerizing.
Be strong. Bring the glass to just beneath your nose. Agitate the liquid and lose yourself in an aromatic explosion of rich flavors. Hints of coffee, oak, and chocolate mix nicely with vanilla. There may even be some slight tobacco in there. Taken together, it's pure magic.
Okay, brace yourself… Take a sip. Vanilla, more chocolate, a little caramel. More than anything else to me, though, the sherry notes shine, making Diplomatico Single Vintage truly, truly special.
A nice medium burn and loving finish round out a sipping experience that's several cuts above anything I've ever sampled from Ron Diplomatico. Magnifico!
Where to buy Ron Diplomatico Single Vintage 2005
As it's a single vintage, don't expect Diplomatico Single Vintage 2005 to remain in stock forever. Order soon online via Total Wine, or other fine spirits retailers, and take your next extra-special celebration to another level.
¡Salúd!
Related Posts