Deal of the Week: Aruba 60% Off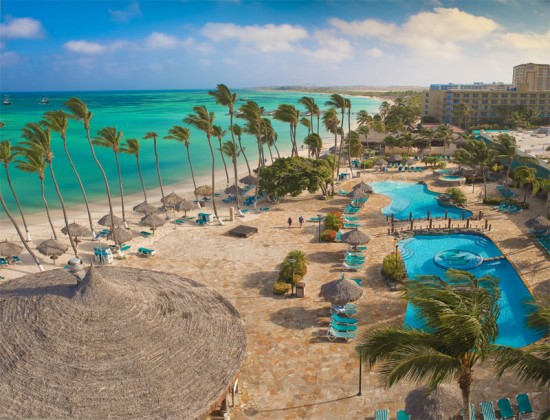 For many in the U.S., the mere notion of a Holiday Inn "resort" is uncommon. Holiday Inn properties from coast to coast are generally city or roadside hotels; short on frills, but long on cleanliness, value and service. Holiday Inn Resorts Caribbean (there are two: one in Jamaica, the other in Aruba) embody these admirable core values, while also matching the endless amenities and full-throttle fun of "sexier" resorts throughout the region.
For 2010, the Holiday Inn Resort Aruba is kicking value up a notch by putting virtually the entire year on-sale. Savings of 60% off published all-inclusive rates are available through the start of next winter. How good is that? Well, rates for resort stays between April 5 and June 25 start as low as $84 per-person per-night (double). All-inclusive!
Bookings must be made by December 21, 2010 for travel between April 1 and December 23, 2010.  A two-night minimum length of stay is required, and 60% savings are available in all room categories with the exception of Lanai Rooms and Suites.  Some blackout dates may apply.
For reservations, call 1-800-HOLIDAY.
* The information in this story was accurate at the time of publishing. All rates and specials are subject to change at the travel provider's discretion.
Related Posts