For years, the Caribbean has been marketed by those not native to these immaculate shores as nothing but sand, sun, and cheap rum. All good things (well, except the bad rum part), but that barely scratches the surface!
We're Steve and Patrick Bennett, West Indian brothers with a passion for Caribbean travel and culture. And we'd like to welcome you to Uncommon Caribbean, a celebration of the little covered charms of the Antilles!
From the unexpected (climbing the tallest mountain in North America east of the Rockies) to the classic (like the story behind the classic daiquiri) to the historic (like Anguilla's sailing traditions) to the delicious (like this secret recipe shhh) to exploring our home island of St. Croix, our mission is to take you on an engaging journey beyond the region's well-trod sun, sand, and sea attractions to reveal a unique side of the Caribbean seldom featured in traditional travel guides.
Uncommon Caribbean Experience
Who We Are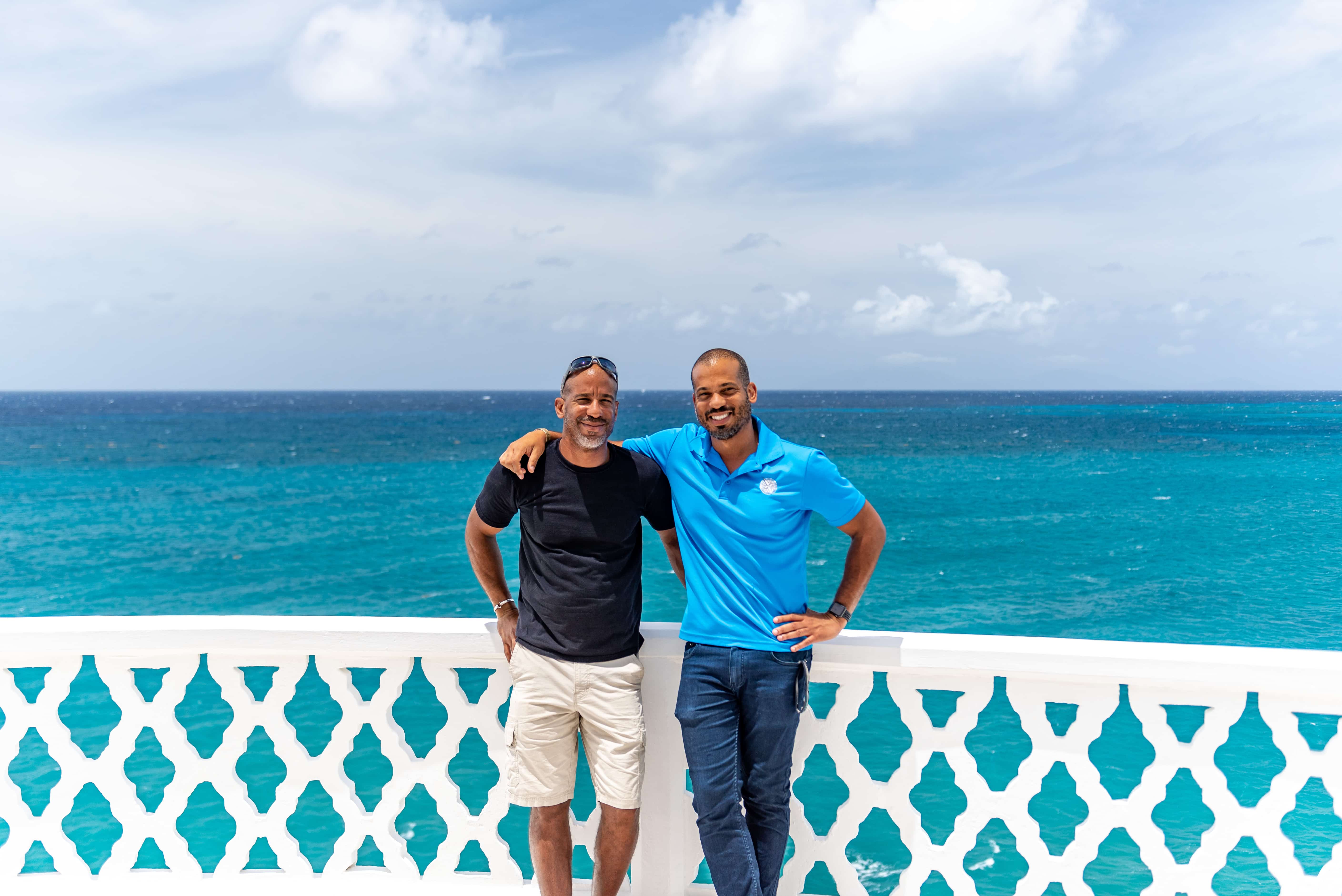 PR guy by trade, West Indian by birth, Steve has been helping journalists tell stories about the Caribbean for the past 20+ years. As co-founder, editorial director, and principal voice of Uncommon Caribbean, Steve shares a personal and uniquely informed view of the authentic side of Caribbean travel and culture every day. Steve's travels have taken him to 45 Caribbean destinations (and counting), many of which he's visited while leading media tours as the head of his travel-focused public relations agency, SBPR Corp. This depth of experience has taught him that the uncommon is not relegated to the region's most far-flung and little-known destinations.
Every corner of the Caribbean has something special to offer adventurous, culturally curious travelers. The uncommon is everywhere, even in the most touristy destinations. We help you find and enjoy the best, most rewarding travel experiences that our region has to offer no matter where you may roam.
Steve resides in Fort Lauderdale, FL, though his heart remains in his beloved home island of St. Croix, U.S. Virgin Islands.
With 15+ years of experience producing winning creative at top New York-based ad agencies, Patrick has earned a reputation for reinventing consumer brands. This, of course, fits hand in glove with Uncommon Caribbean's mission to refresh how people think about Caribbean travel.
It's an ambitious task, but this born and bred Crucian has already managed similar feats for the likes of Samsung, Kraft, Six Flags, Verizon, and others; so we're feeling pretty good about having him in charge.
Did we mention he's also got a passion for photography?
Patrick may call Brooklyn home, but you're just as likely to find him traipsing across some distant, exotic land experiencing local cultures… Camera in hand.