St. Croix is home. Being born and bred Crucians, the island holds an extra-special place in our hearts. Not only were our hearts and minds nurtured here, so too was our enduring love for the Caribbean; the same love that inspired us to create Uncommon Caribbean in the first place.
St. Croix is, of course, much more than our collection of utopian childhood memories. Today, it's a destination in flux. Alternating periods of booms and busts have yielded profound socio-economic changes in recent years. Many native-born Crucians, like us, have left the island to pursue opportunities overseas.
At the same time, a population influx, primarily from the Continental United States, has brought new ideas, investments, cruise ships, real estate shifts, and opportunities to our home island's shores. St. Croix is still plenty sweet, though in the process of all this change, some feel it has lost a bit of its "Caribbean melting pot" cachet.
In our St. Croix travel guide, we square the old with the new, all the while highlighting our home island's natural splendor, unique traditions, and charms to show you why this is still one of the Caribbean islands that you won't want to miss.
St. Croix, US Virgin Islands
How to get to St. Croix
Depending on where you're departing from, getting to St. Croix can be reasonably simple.
By Air
From the continental United States, Spirit, Jetblue, Delta, and American Airlines all serve Henry E. Rohlsen International Airport (STX) with daily arrivals. The only issue is the lack of enough direct flights.
Coming from the Northeast United States, you can expect a layover in Miami (MIA), Fort Lauderdale (FLL), or San Juan (SJU). If you're starting your trip from further west, you may connect through Dallas (DFW).
None of those connections are too bad. (Patrick, though, has a particular dislike for the service at MIA!)
By Seaplane!
Another novel (and super fun) way to arrive in style on St. Croix is via seaplane aboard Seaborne Airlines! Even better, lining up a seaplane transfer allows you to take advantage of the many direct flights to St. Thomas! And once you get to St. Thomas, it's just a 25-minute flight from downtown Charlotte Amalie to downtown Christiansted, St. Croix.
When Steve and I were growing up, the Virgin Islands Seaplane Shuttle was an essential link from St. Croix to the rest of the world. So, it's wonderful that today's travelers can also experience this more unique way to travel! (By the way, if you long for the bygone era of the VI Seaplane Shuttle, check out our Virgin Islands Seaplane Shuttle t-shirt in our shop!)
No Passport Required
The #1 draw for many Americans traveling to St. Croix: No passport is required!
Note: Just so that we're 100% clear on this, St. Croix, the largest of the United States Virgin Islands, is a part of the United States of America (USA). The official political status of the United States Virgin Islands relative to the Federal Government of the United States of America is that of an unincorporated U.S. territory. This is just like Puerto Rico, though somewhat more so like Guam or American Samoa, at least from the standpoint of U.S. political history.
(Don't worry, we're not going to test you on this.)
St. Croix and the rest of the United States Virgin Islands (including St. John and St. Thomas) have been a part of the United States for more than 100 years—ever since the Treaty of the Danish West Indies in 1917.
St. Croix Beaches
The story of St. Croix is about much more than beautiful beaches. But if you think the island is lacking in this regard, you'd be wrong.
In fact, one of our favorite beaches in the world graces the island. Of course, we're totally biassed, and of course, we're talking about Sandy Point.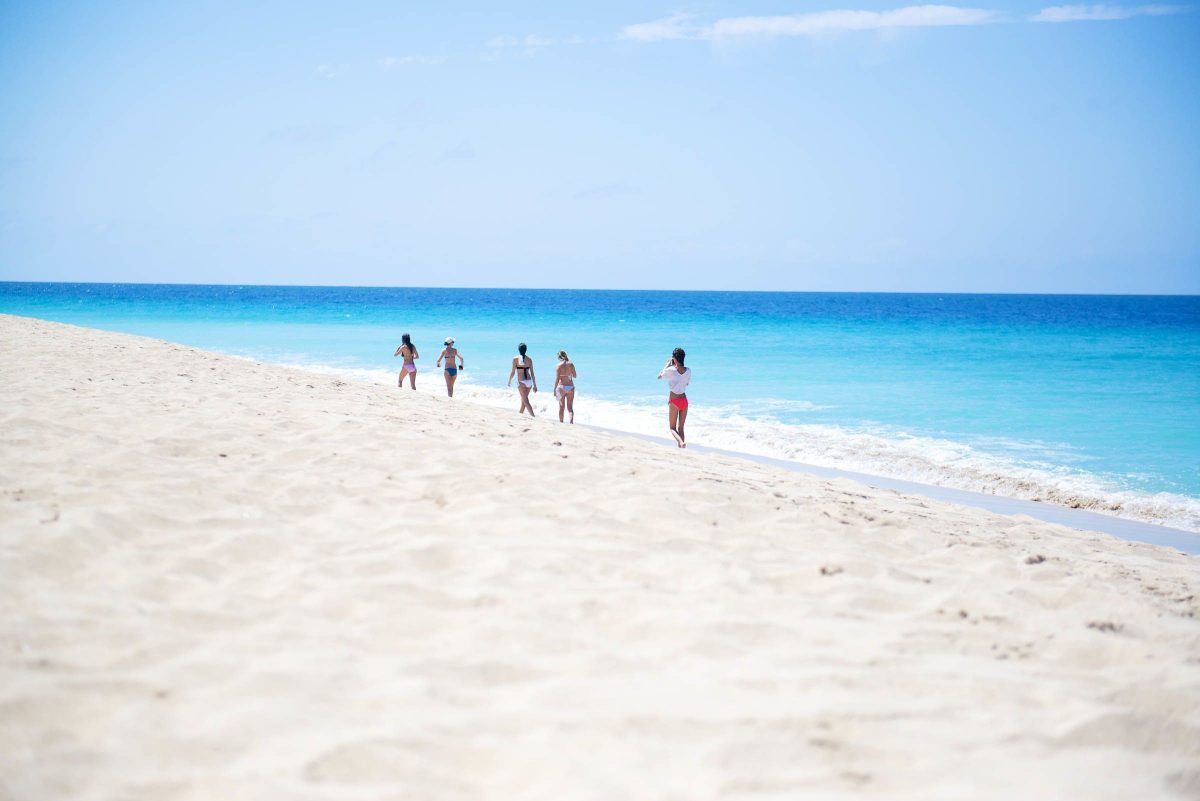 Sandy Point Beach
Located in the extreme west of the island, Sandy Point is nothing less than perfection. Imagine a wide stretch of brilliant white sand, lush green providing seclusion from the rest of the island, and crystalline waves lapping at the fringe.
Sandy Point was the most crucial beach of our high-school years, and it still holds a special place in our hearts today. But all that beauty isn't just for human visitors.
Sandy Point is also a major nesting ground for endangered sea turtles. It's so major, in fact, that the beach remains strictly off-limits to all human guests in favor of our soon-to-be-born seafaring friends from April 1 to August 31 each year.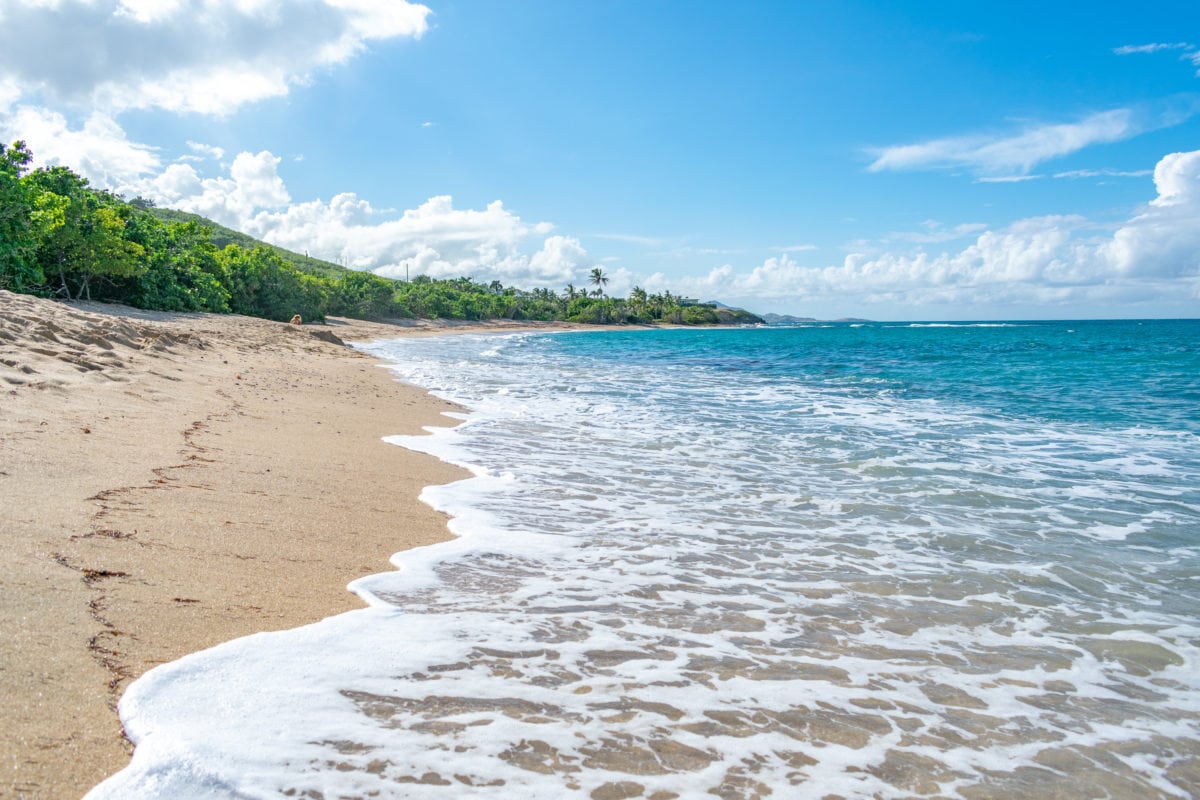 Shoys Beach
Another standout from our teenage years, Shoys Beach is a favorite for many reasons. There's the long arcing bay. There's the white sand which happens to be comprised of the perfect-sized grains—not too light to blow in the breeze and not too coarse. And, of course, there's the magnificent water.
But the top three reasons we frequented this beach have to be location, location, location! It's just far enough from Christiansted to be nice and quiet, but not so far as to be a hike.
Rainbow Beach
Taking it back to West, Rainbow was a major stop on our weekly Sunday Funday activities. Here, the beach is usually calm, but the beach bar is often rowdy. This makes for the perfect stop late in the day. The rewards are comfort foods, stiff drinks, sunsets, and carrying on.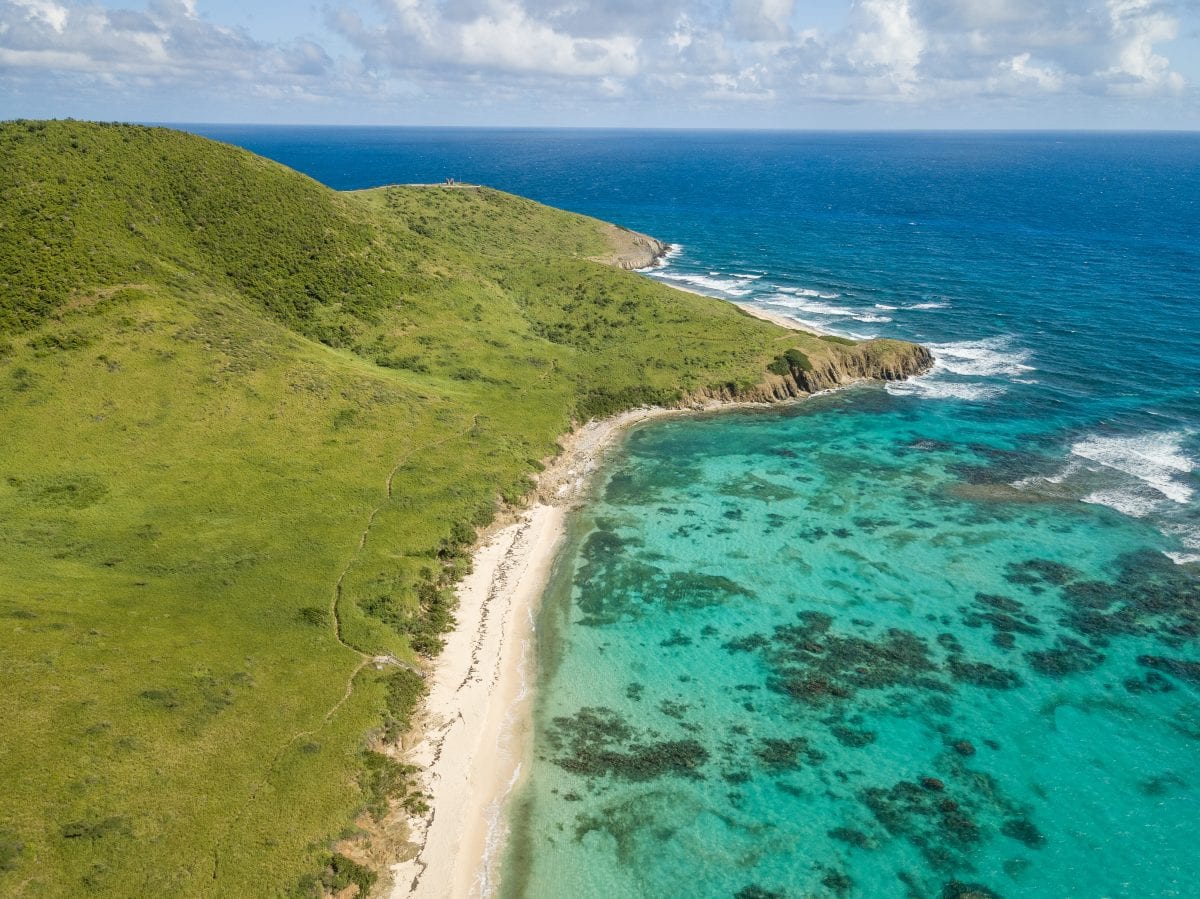 Jack and Isaac's Bay Beaches
Back when we were growing up on the island, getting to these world-class beaches felt like a feat fit for Indiana Jones. They just seemed so far away and so rugged. But then came better roads, the Millennium Monument in 2000, a well-maintained path, and even a sturdy set of stairs that take you right down to these secluded sands.
Other St. Croix Beaches
Other must-see beaches include Ha'Penny, Sprat Hall.
There's also a truly old favorite: Cramer Park. This was the beach we grew up visiting when we were kids with our family. I can still remember some of the picnics and playtimes we used to have here.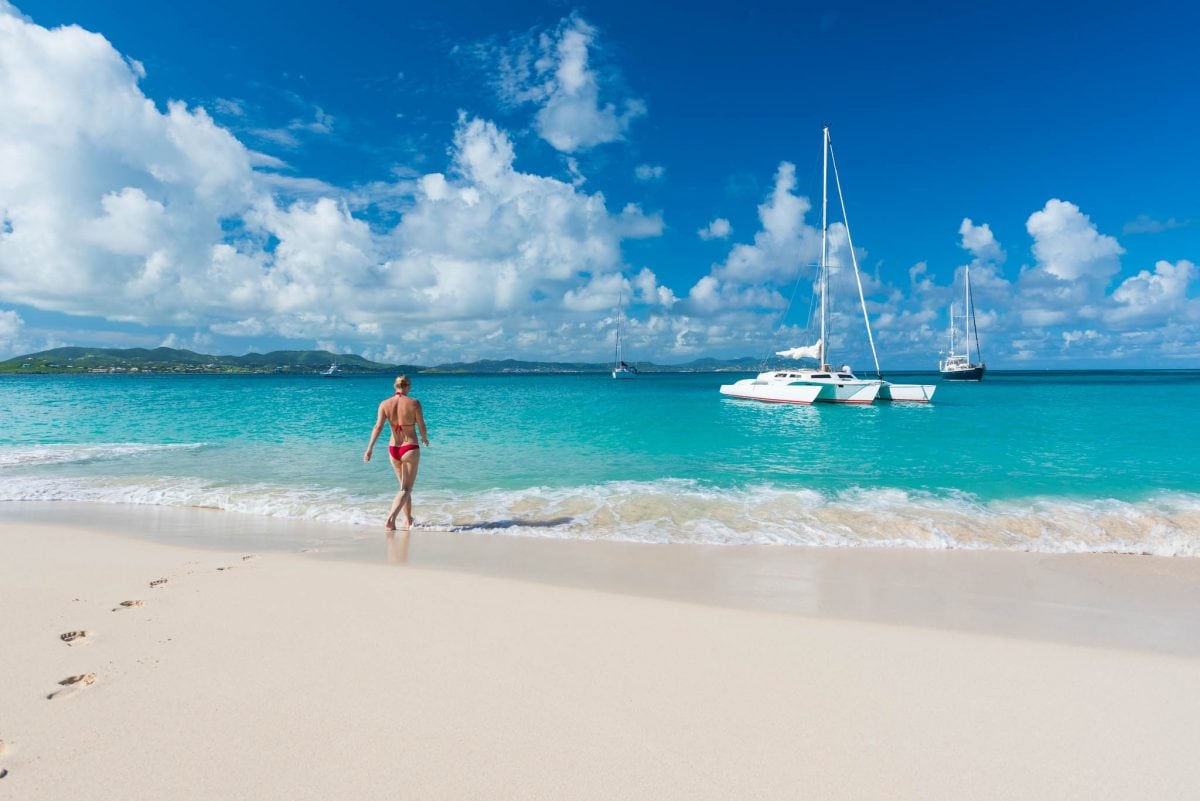 And let's not forget Turtle Beach, Buck Island National Park. You may need a little help getting there, but you'll find it's worth every ounce of the effort once you arrive. Your best bet to make your Buck Island experience a stellar one is to set sail with our good friend Captain Carl.
Where to eat
There are definite pros and cons to being a United States territory when it comes to the food on St. Croix.
One of the pros is that for visitors interested in a taste of home, standard American fare is easy to find.
Restaurants and bars line the Christiansted boardwalk offering pizza, hamburgers, and the like. Of course, some are better than others.
The cons to all this easily accessible American fare is that regional flavors are sometimes overshadowed. And you didn't come all the way to the Caribbean to eat American food, did you?
La Reine Chicken Shack
If you want to really get a feel for the local vibe, a visit to La Reine Chicken Shack is a must. Expect mouthwatering rotisserie chicken and fixings like macaroni pie and johnny cake that can't be beaten!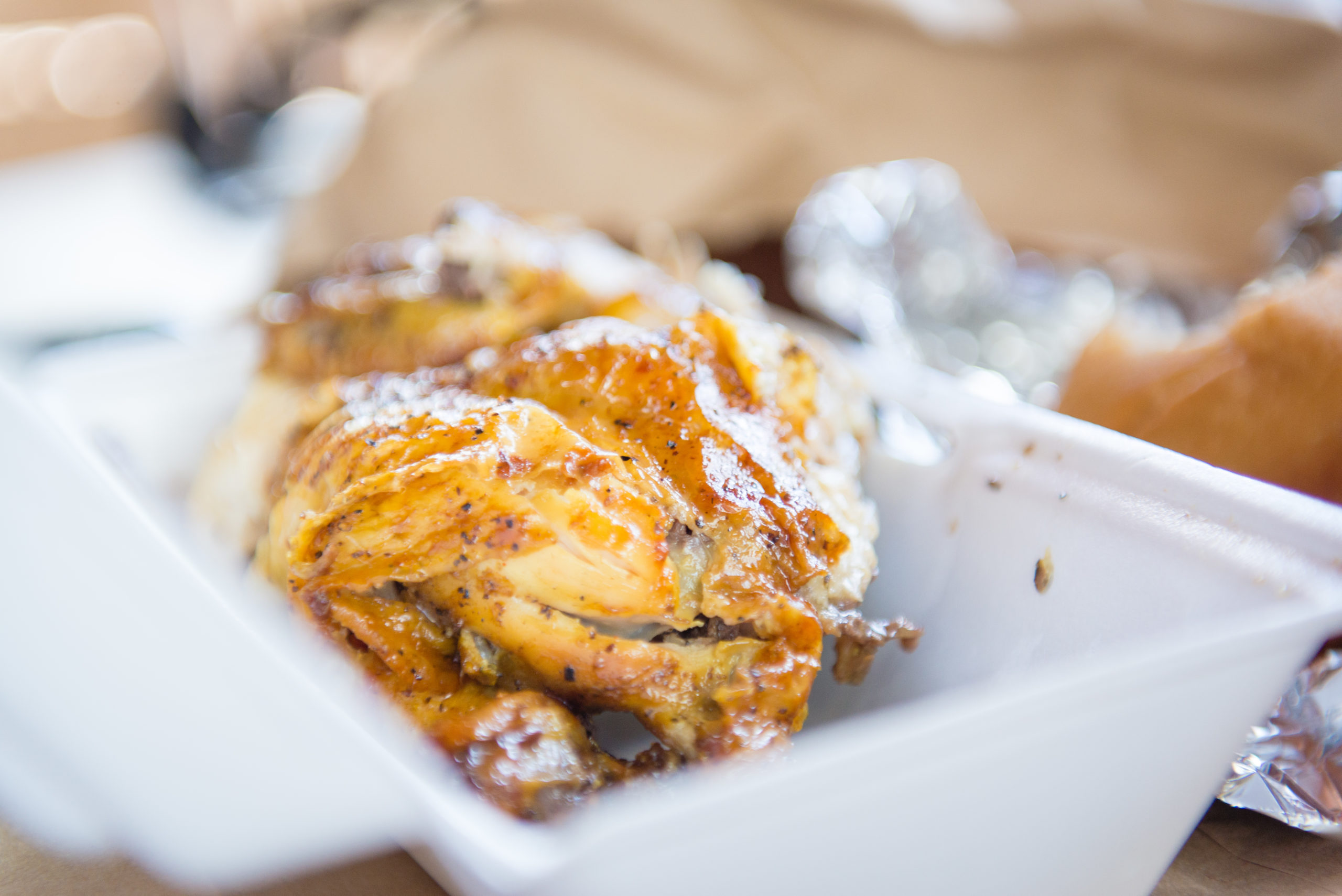 Panchi's
Equally amazing is Panchi's. This TRULY local spot isn't a restaurant or a bar. Panchi is a man with a huge heart who loves to cook absolutely amazing local fare and serve it to late-night guests to his home in Gallows Bay.
The fun here starts at 2 am every Saturday morning and stretches well into Saturday afternoon. There's no better place to stop after a late night of partying in Christiansted.
Rosa's Booth
A quintessential part of Crucian cuisine is the pate. Caribbean flavors packaged in a light dough, they're perfect for packing for a day on the beach or devouring on sight! And for the past 50 years, there's been no better place on the island to get Crucian pates than Rosa's Booth. Just across from Whim Ballpark in Frederiksted, this little stand that has stood the test of time shouldn't be missed.
Other Eats on St. Croix
Other stops worth making include Salt Great Pond on the south shore, Ziggy's Gas Station (really) for authentic West Indian breakfasts to go, and Blue Water Terrace way out east for all-you-can-eat lobster Mondays (really).
And finally, if you're staying somewhere with a kitchen, consider paying a visit to local fishermen for the fresh catch of the day. From lobster to conch, and snapper; you might have the freshest meal of your life!
St. Croix Map