Keeping It Simple At Shupe's On The Boardwalk, St. Croix
It's hard for me to understand the popularity of some things. I mean, to each their own and all of that, but c'mon: Reality TV stars? Saggy pants? Cruise ships? The more people love them, the more confused I get. On a recent trip home to St. Croix, a few patrons at Shupe's On The Boardwalk had me feeling similarly perplexed about the popular bar.
Not that there's anything really and truly wrong with Shupe's. In fact, if you simply focus on the bar's location, it's natural to think that there's everything right with this place.
Shupe's On The Boardwalk's Sweet Location
True to its name, Shupe's sits right on the Boardwalk that lines the sea in downtown Christiansted, St. Croix's principal town. No matter where you sit here, a relaxing view of Christiansted Harbor is always within sight.
Simply beautiful.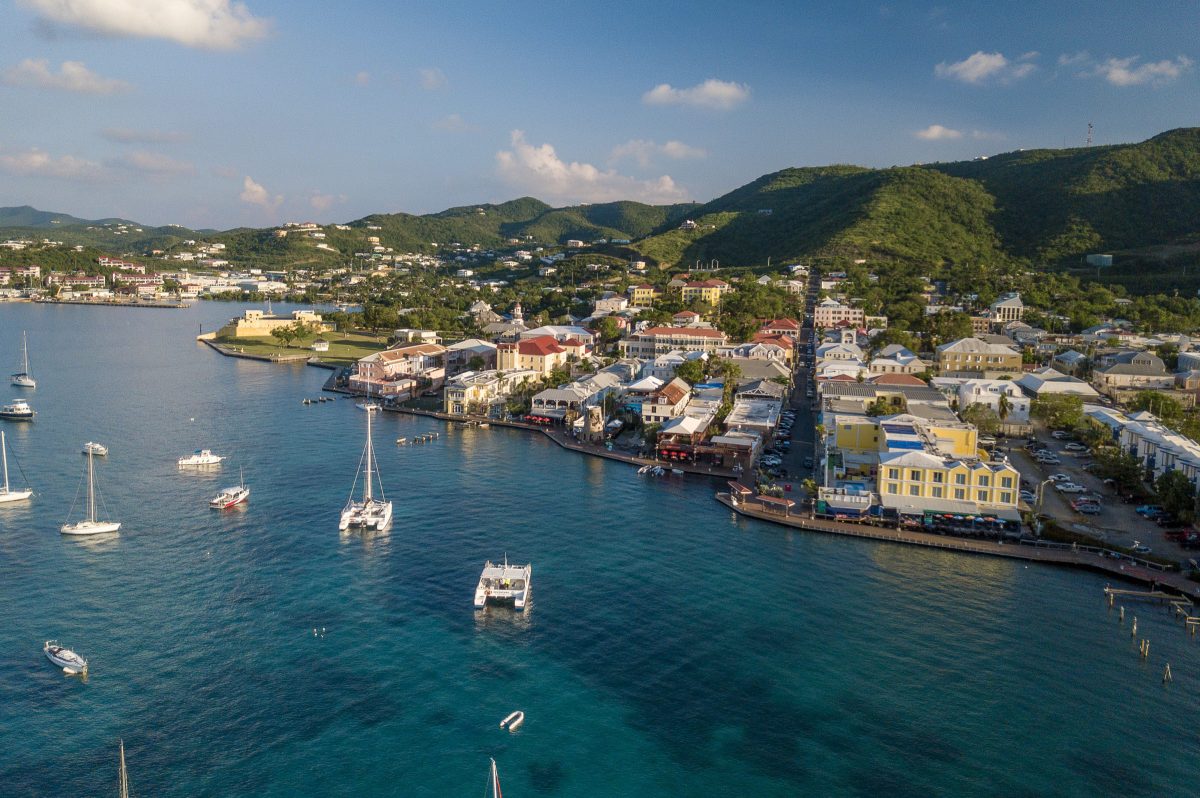 Also simple here: the food.
Bar Food, Plain and Simple
Freshly-ground burgers and hand-cut fries are the big menu items here. Chicken wings, hot dogs, and other types of sandwiches are rumored to populate the menu as well, though they were totally ignored by everyone I saw at Shupe's during my visit.
No doubt adding to the popularity of the burgers at Shupe's is the price. Burgers start at just $6, making them one of the more affordable eats on the Boardwalk.
Note: There's a 'Build Your Own' aesthetic to Shupe's burger options. The more add-ons to request on your burger, the higher the price goes.
All the food I observed being served came wrapped in tinfoil or stuffed in brown paper bags. No proper dishes of any kind. On a small island almost entirely reliant on rain for freshwater, Shupe's no doubt tiny dishwashing footprint is a very good thing indeed.
As for drinks, if you like rum, Shupe's may not be the place for you.
What Not To Drink at Shupe's
The full array of Cruzan Rum blends was on-hand, of course. There was a decent cocktail menu as well.
The problem was price. A rocks pour of Cruzan Single Barrel, though, set me back nearly half the price of a full bottle! During happy hour!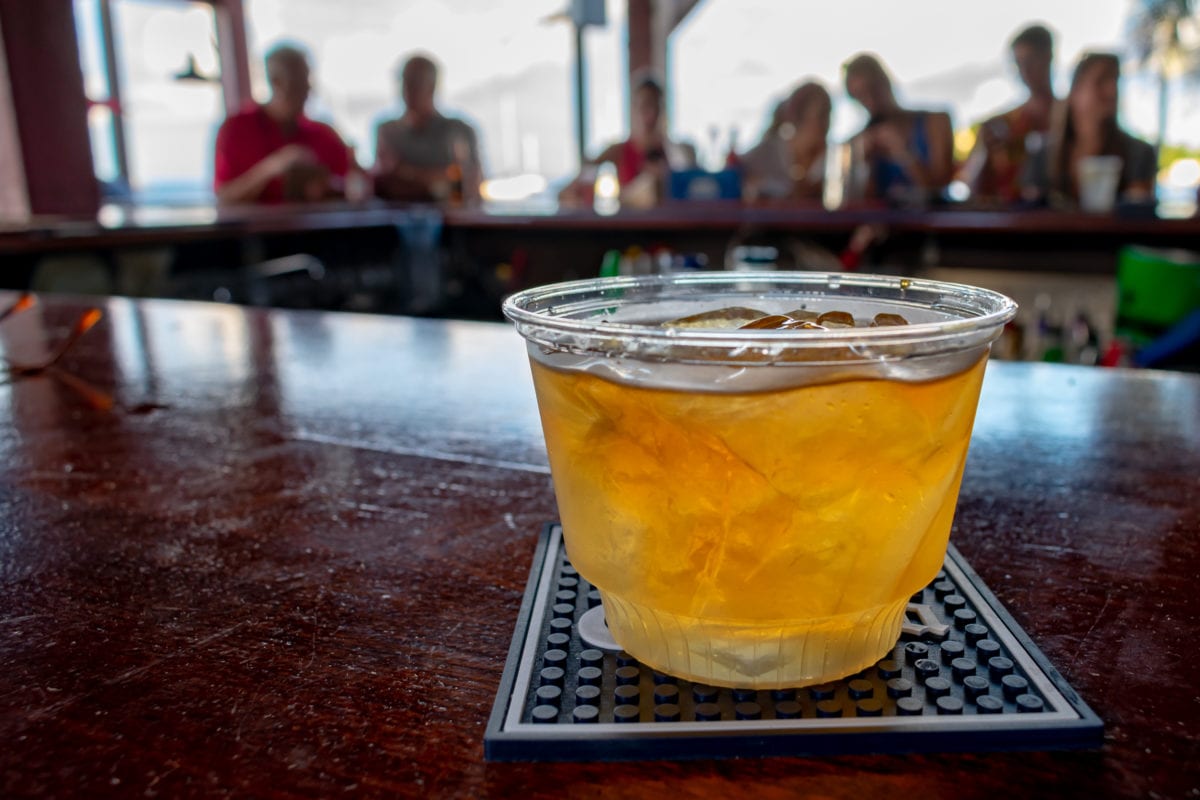 So yeah, as with the food, it's best to keep it simple at Shupe's. Stick to beer, wine and you'll be fine.
Sitting At The Bar At Shupe's
Exorbitant rum prices and some seriously vicious mampi aside, there was a good deal to like about sitting at the bar at Shupe's. The downstairs bar forms the shape of a large "U." This lends a communal feel to Shupe's, as you're somewhat forced to gaze at the people directly across the bar from you.
Laughs are shared across the expanse. Propositions and drink purchases too. It all works to create a lively atmosphere, made all the more special by those amazing aforementioned harbor views.
Sitting there as happy hour and daylight expired together, I could see why Shupe's was so popular. Still, I wondered what some of the regular patrons thought of the place.
Of all the bars that line the Boardwalk, why do you choose Shupe's?
The first guy I asked looked at me like I was crazy and refused to answer. The second at least admitted that he frequented Shupe's a lot. He'd just bought shots for a pair of women sitting directly opposite him at the bar. Stopping for a second, he rubbed his chin. His eyes slowly traced the ceiling above us, then gazed out at the harbor…
You know, I never thought about why I like this place.
I guess there really is nothing to think about at Shupe's. Just keep things simple and you're sure to have a good time.
Opening/Closing Times
Shupe's On The Boardwalk opens every day at 11am. Closing time is 10pm Monday–Thursday. On Friday's and Saturday's the party extends to 11pm, while on Sunday they close at 9pm. Happy hour extends from 4–6pm every Monday–Friday.
Check out the full menu and keep in the know on special events by liking Shupe's On The Boardwalk on Facebook.
Related Posts