Panchi's is THE Place on Fridays for Late-Night Crucian Food in St. Croix
Anyone down with the notion that nothing good ever happens after midnight has never been out for a Friday night lime in East (Christiansted). The end of the workweek party in St. Croix's principal town usually extends until around 2am. The later it gets, the more generally sedate bars turn into nightclubs. At BES Craft Cocktail Lounge, for instance, lights dim, chairs and tables are pushed to the walls, and magic happens. Intimate dancing ensues that sometimes spills into the street. It's dark. It's sweaty, sexy and all together amazing. All this jammin' can build a mighty appetite, of course. When it's time for late night eats, locals in the know head to Panchi's.
What is Panchi's?
The first thing to know about Panchi's is that it's not a bar or restaurant. Panchi is a man. Panchi's is his house. He cooks up and serves the late night eats in his carport in Gallows Bay, a low-lying fishing village just east of downtown Christiansted.
Right now, I livin' in Gallows Bay longer than anybody!
I've heard a few different stories explaining why Panchi started his late-, late-night food service. Some say he's a caring ex-cop dedicated to helping party people sober up before driving home from Christiansted. Others say the local Gallows Bay fisherman talked him into it to draw people to the area to buy their fresh catch on Saturday mornings.
What's indisputable, though, is that Panchi's has been a cherished Gallows Bay institution and an absolute MUST Crucian dining experience since 1990.
How to enjoy Panchi's like a local
The action starts at 2am.
That's right, read that again. Let it sink in.
Panchi gets up from his bed and opens his carport to all who are hungry during the earliest hours of Saturday morning.
The menu consists of an array of authentically Crucian favorites. Fish and fungi and callaloo stand out, but it's the conch soup that is the star here. Piping hot, perfectly spiced, and brimming with succulent conch meat, this soup is everything! Seriously, outside of treats served daily at Chicken Shack, there's hardly a better, more satisfying real local Crucian meal you can enjoy anywhere in St. Croix these days.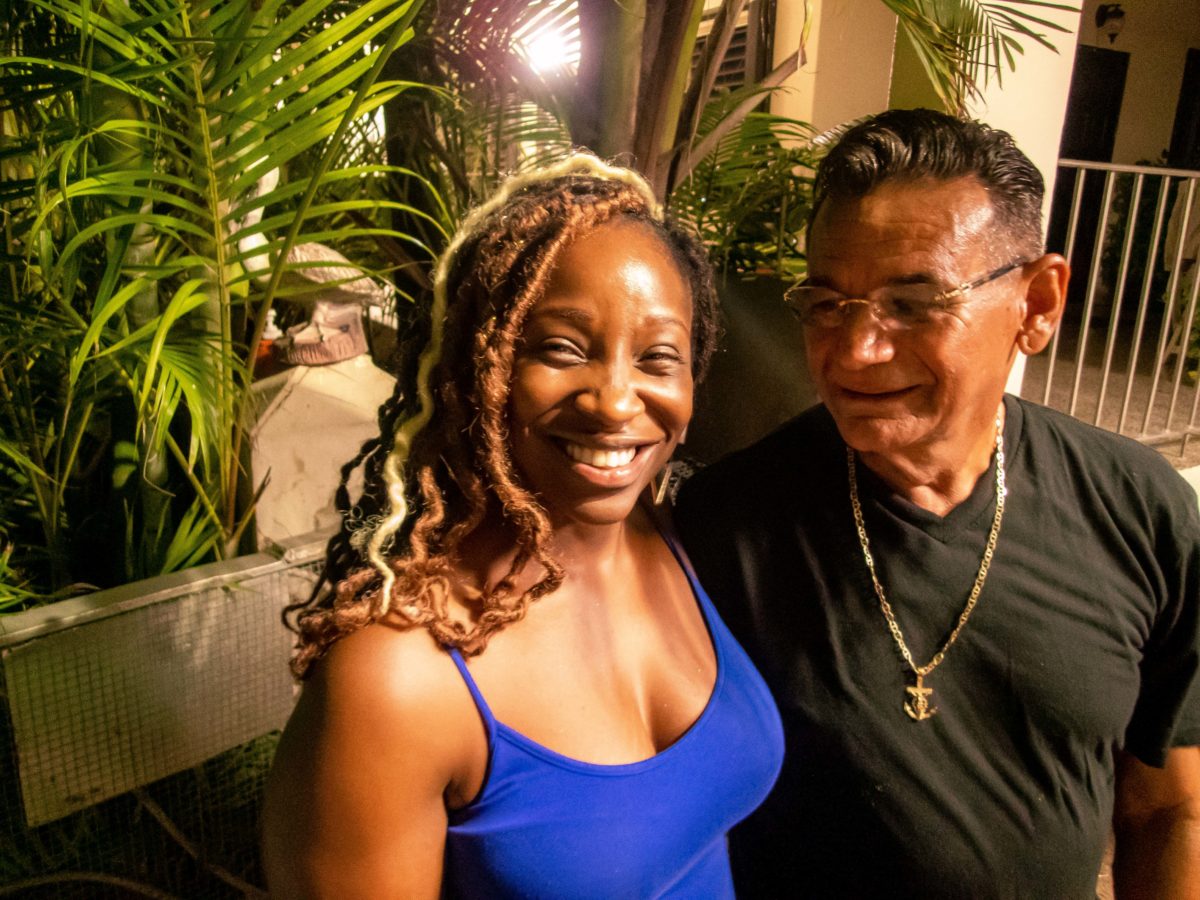 The food is so good that every time I'm here I meet someone who got up out of bed in the middle of the night just to get some!
People even drive clear across the island from quite Frederiksted to stand in the long lines snaking out into the dark street from Panchi's. The food is seriously just that amazing.
No matter who you are, or how you get there, be sure to walk with cash, patience, and a good attitude at Panchi's. You might wait a long time, but it will be worth it. Rude behavior is also not tolerated. I mean, you're at the man's house, after all. Show respect and appreciation, though, and all will be cool.
Daylight Menu
When I visited last summer, Panchi told me that his initial batch of food usually runs out around 5am. That does little to stop him, though. The man just switches gears, putting more burgers and chicken on the grill, while also frying up a few additional local faves.
Fry fish, Johnny cakes, conch balls, pumpkin fritters…
The list of goodies drew me back to Panchi's just a few hours later.
The crowd was smaller, but the vibe no less communal, fun, and decidedly Crucian. People alternated eating with playing dominoes inside the carport. Across the street, others limed in the breeze by the sea.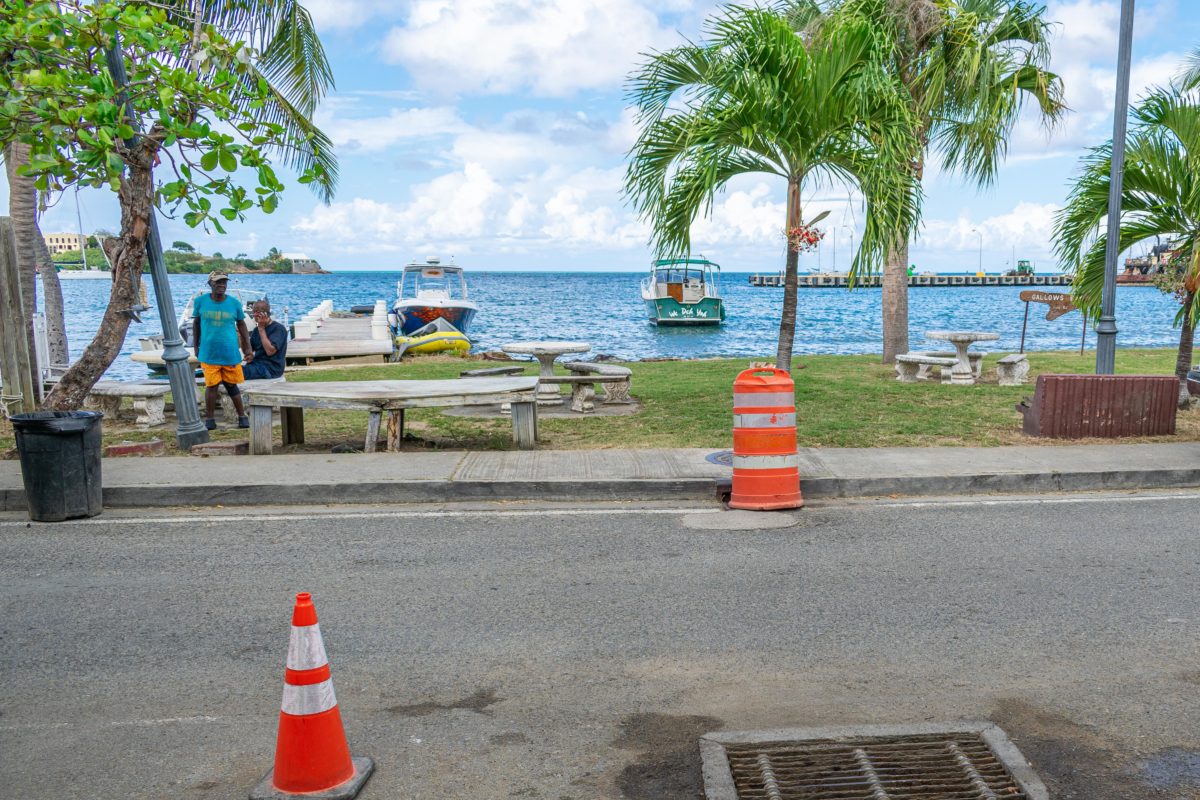 Just a few hours earlier, in the dark and bleary early morning hours of Saturday, this same street was packed with cars and hungry people. No doubt, all got home safely with full bellies thanks to the king of Gallows Bay.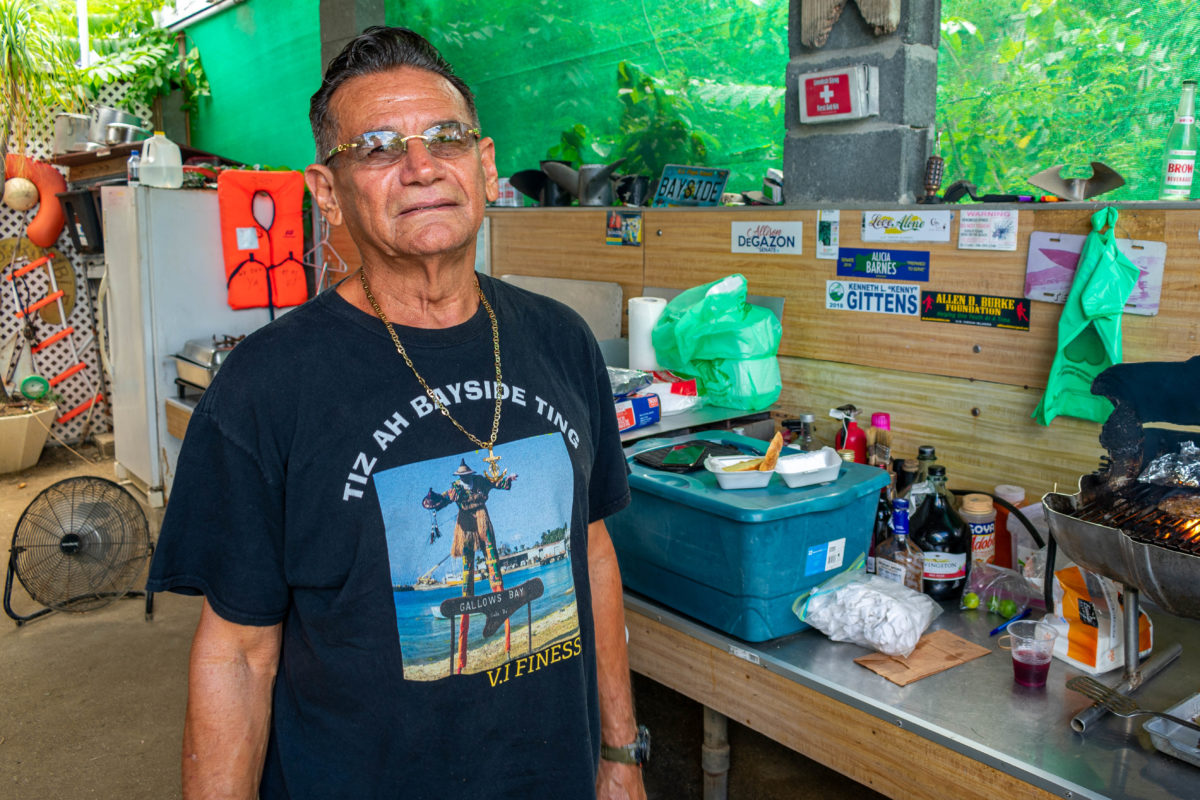 How to Get to Panchi's
From Christiansted, head east on Hospital Street (past Fort Christiansvaern and Savant) like you're heading out to East End. Next, turn left into Gallows Bay on Lobster Street. That's the road immediately after Miriam's Bar and Restaurant (the Mexican place, formerly a gas station, with a yellow canoe emblazoned with "Mexican Food" right out front). Keep going. Panchi's will be conspicuous on your right by the crowd of people and the smell of amazing food.
Related Posts