The Greening of St. Croix's Jack and Isaac Bays Preserve
After hurricanes Irma and Maria pounded several islands in the Caribbean and St. Croix in particular, the mainstream media ran article after article on the browning of our once verdant paradise. Three months on, let me provide an update with some images from my recent hike out to Isaac Bay.
The Jack and Isaac Bays Preserve
As Steve mentioned previously, The Jack and Isaac Bays Preserve covers around 300 acres on the easternmost end of St. Croix. An area that historically saw little traffic in our youth, this area is now a sweeping natural wonder complete with breathtaking views along low-impact trails still mostly traversed by hermit crabs of all sizes. While Jack and Isaac Bay, two pristine white sand beaches with spectacular snorkeling, are certainly the stars — visitors who focus solely on the sea miss out on all the wildlife and beauty the hills have to offer.
Isaac Bay Then
In our youth, this area was always the closest anything on the island came to a desert. Imagine tawny, short scrubs clinging to rocky dirt punctuated by cacti. It was never really my idea of gorgeous.
In fact, this is what it looked like just four years ago on Steve's last visit.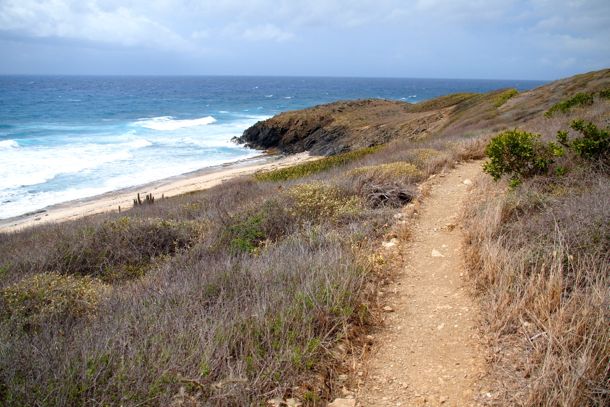 Brown.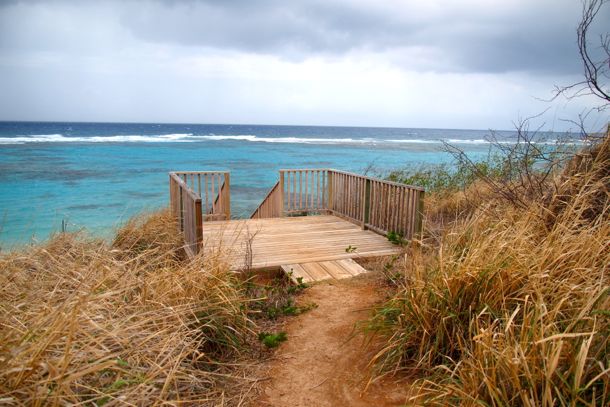 Brown.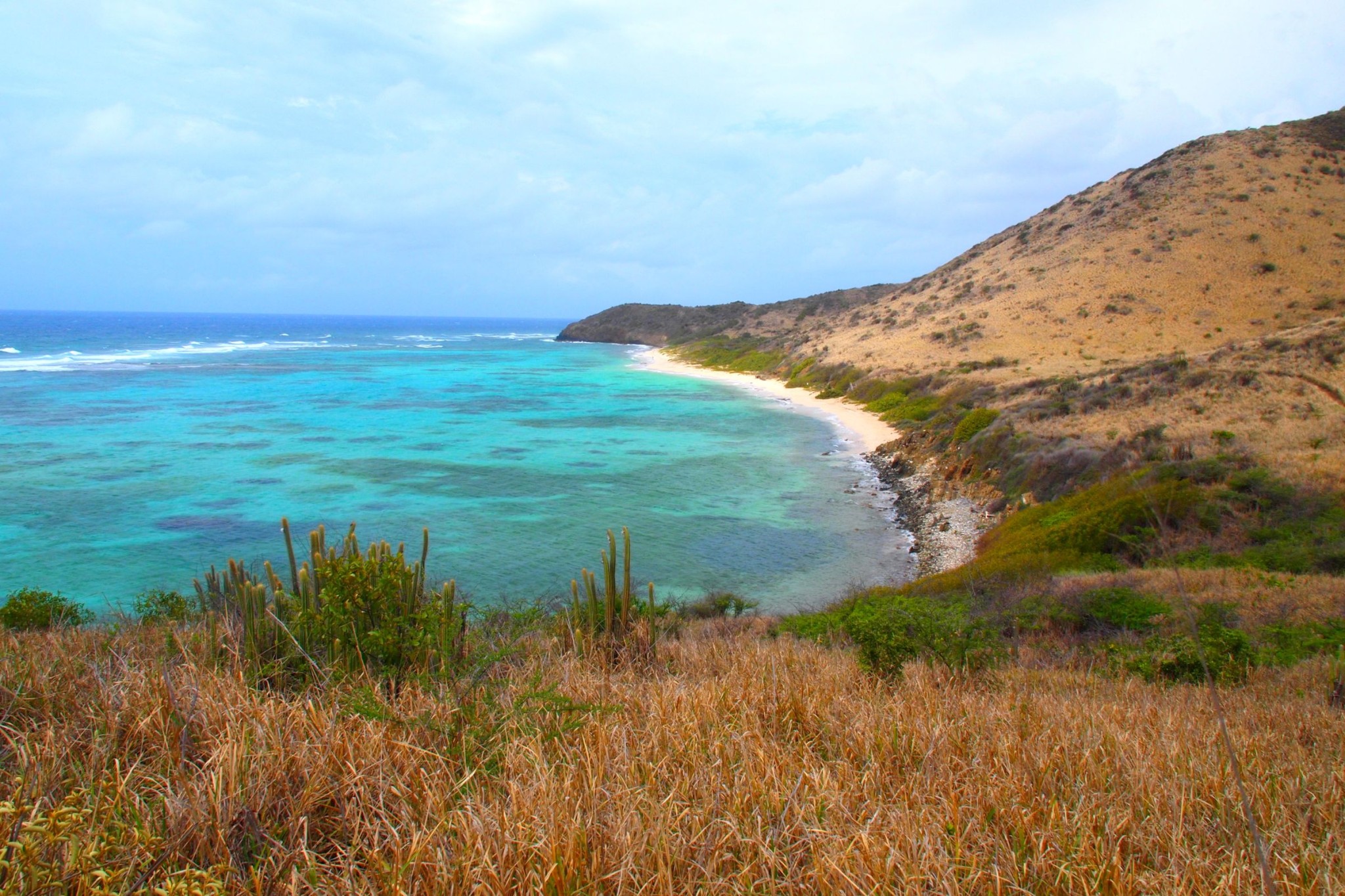 And more brown.
Isaac Bay Now
My desert-like recollections of Isaac Bay and Steve's photos of the area from a few years back had me thinking back to those browning of the Caribbean articles from a few months ago. They preached doom from the highest mountaintop for our ecosystem… But three months later, the truth is very different.
Feast your eyes on Isaac Bay Now!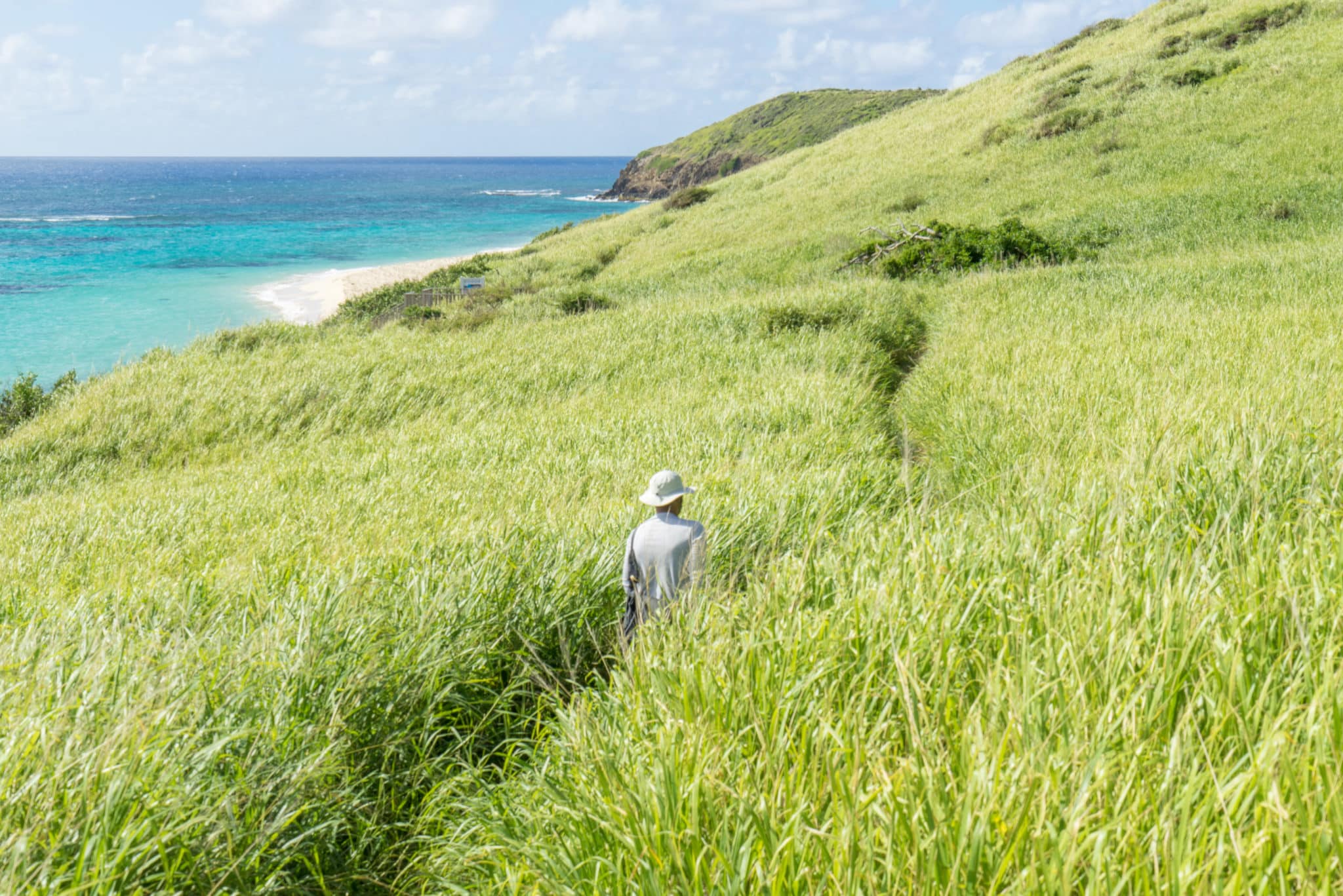 Lush grasses nearly five feet tall waving in the trade winds.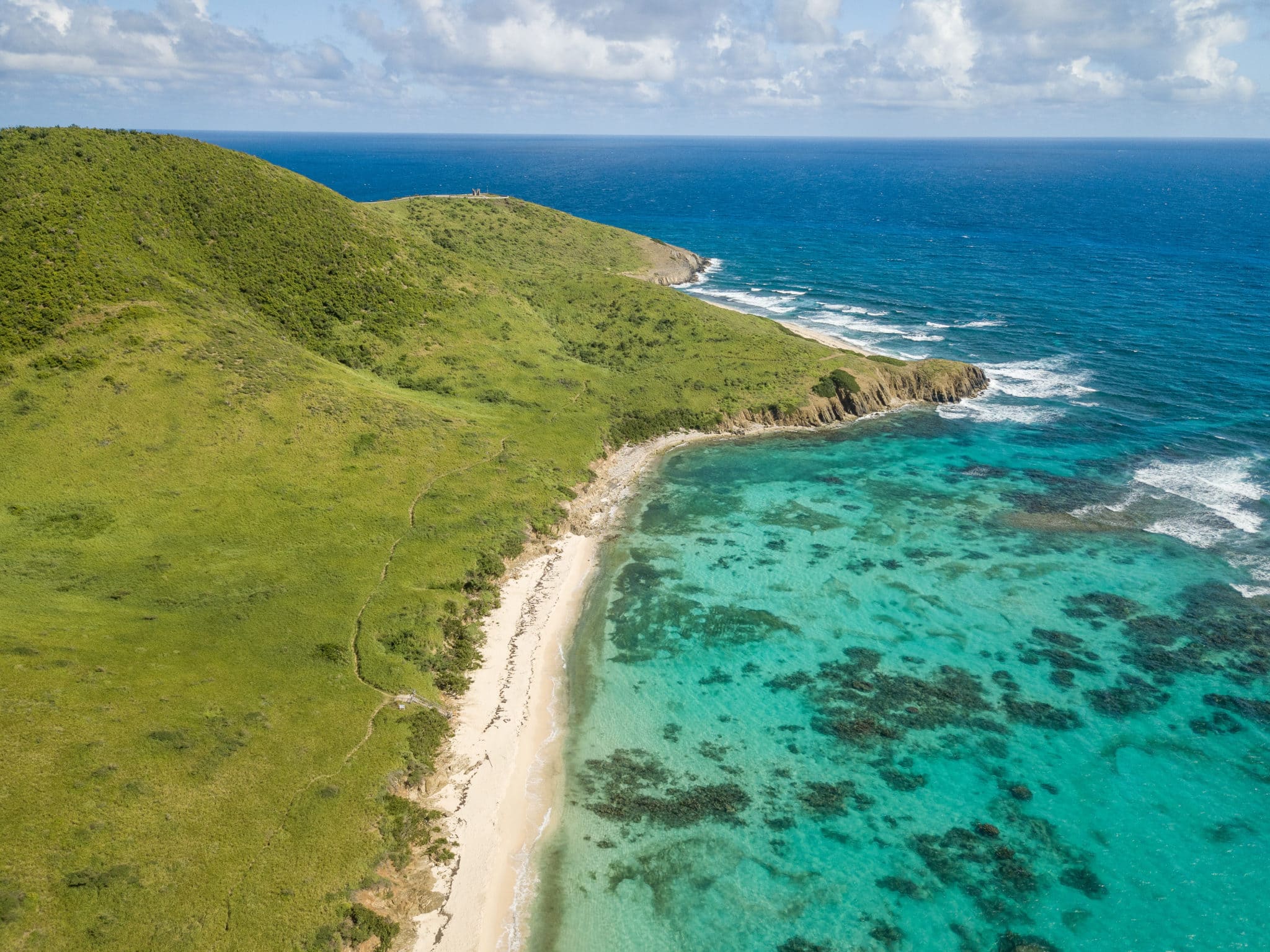 Green blanketing the hills and running right down to the immaculate white sands.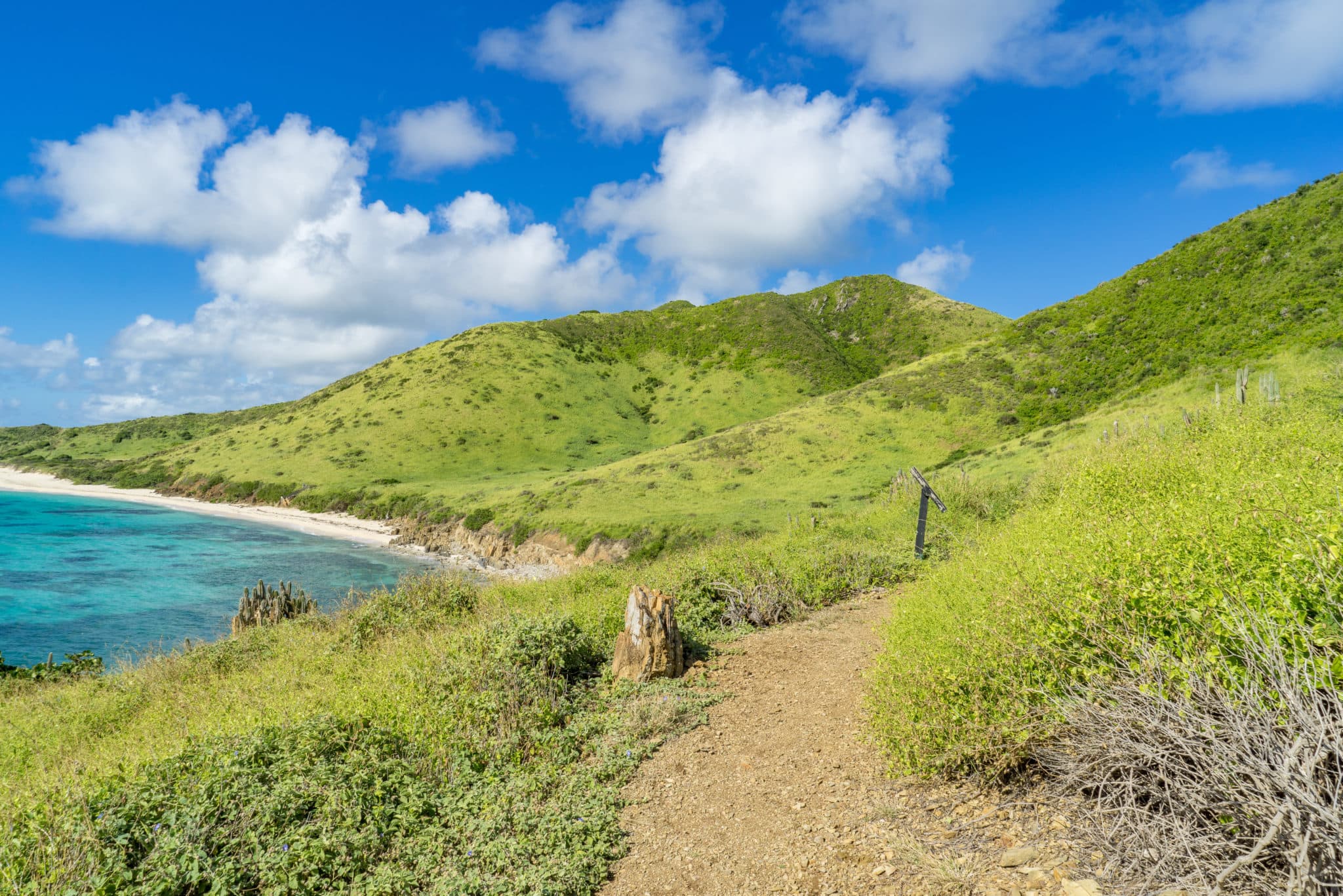 This isn't an apocalyptic landscape, this is one of the most picturesque, magical strolls I've ever been on anywhere.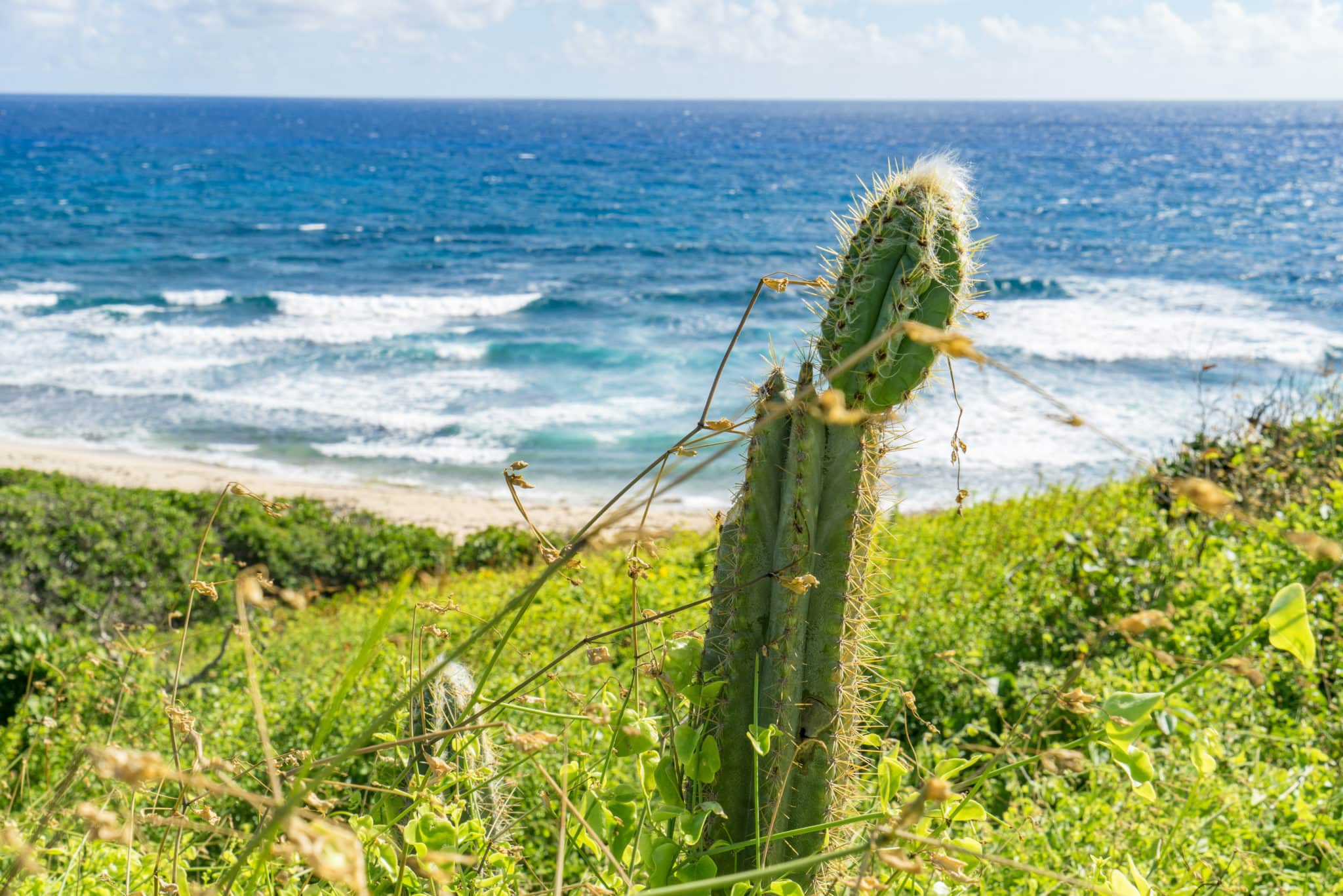 And the reward?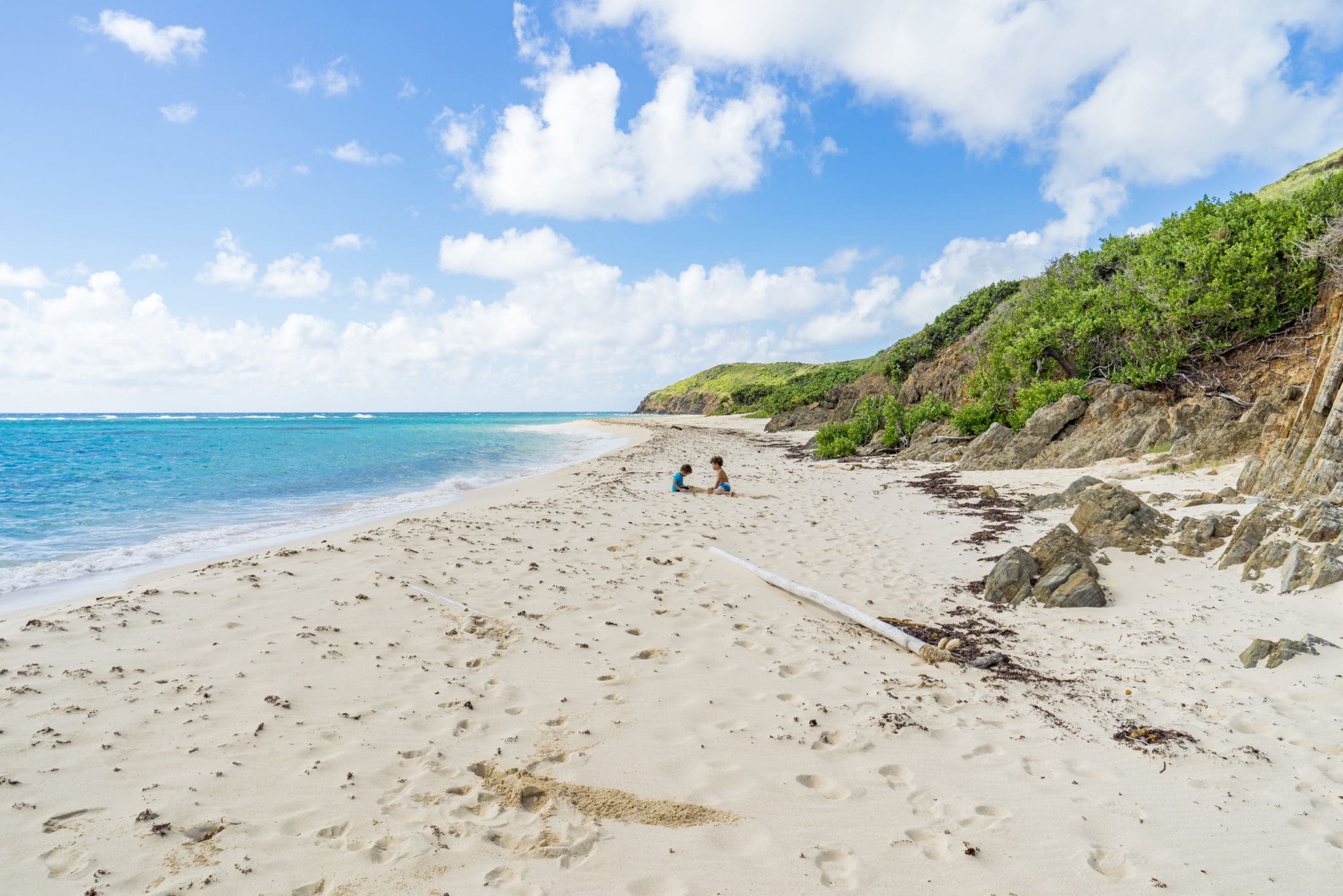 Brilliant waters lining secluded pristine shores. I've never seen this area so alive and so impossibly green!
Give it to me straight
Is St. Croix still recovering? Are there areas (like the rainforest) that are still stripped of their previous natural glory?
Yes, of course, but don't sleep on visiting St. Croix now. You may never see nature more magnificently in the midst of renewal.
Get more information on the Jack and Isaac Bays Preserve here.
Related Posts