Slow Food Day, Grand Cayman – Celebrate Good Eating
If life moved pretty fast back in Ferris Bueller's day (off), then it barely even registers as a blur for most of us these days. We're all over-scheduled, over-worked, and essentially just… OVER IT All! Right?
In many of our homes, all these overs are most easily seen around dinner time. That's when a quick bite in front of the TV of some semi-edible microwaved something somehow stands in for the healthy, homemade goodness we all used to take time to sit down and savor together around the dinner table. TIME OUT!
Let's say we turn off the TV. Let's say we pack a bag and jet down to Grand Cayman. We could all use a reminder of what it's like to slow down and savor good eating, right? I'm saying let's enjoy…
Slow Food Day!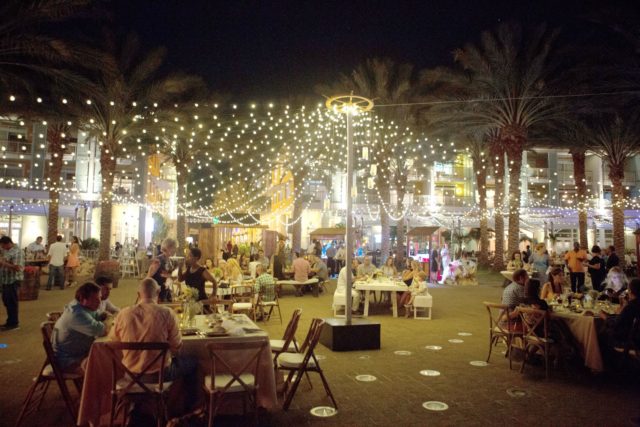 Slated for April 8, 2017, Slow Food Day consists of a full day of food-focused festivities fit for foodies of all ages. Best of all, the event celebrates homegrown eats from the Cayman Islands.
Acclaimed international chefs join with Caymanian farmers and local culinary masters and novices to give you all of this…
Farm-to-Table Tasting Market at The Crescent
Locally minded chefs from restaurants across Cayman will partner with local growers to transform ingredients straight from their farms into deliciously fresh dishes. Guests will be able to watch the chefs at work and taste their flavorful creations, then shop for seasonal fruits and vegetables to cook with at home.
This event is free and open to the public. Be sure to visit the Cayman Food Revolution booth to learn more about the Seed2Plate after-school program and collect a complimentary tasting passport to enjoy a sample from each participating restaurant.
Food Revolution Kids' Seed2Plate Workshop at Gardenia Court
Budding chefs aged eight to 12 can join Cayman Food Revolution to test their culinary skills with a fun, interactive and educational cooking class. Participants will be grouped into teams and presented with a basket of local ingredients and a recipe to work together to create. Led by Cayman's Food Revolution Ambassador, Maureen Cubbon, young chefs will be inspired and educated with culinary skills they can take home with them. Afterwards, everyone will have the chance to pot their own edible plant to start a chef garden at home.
The cost is CI$35 (US$42) per child. Net proceeds benefit the Cayman Food Revolution Seed2Plate after-school program. Space is limited.
Slow Food Day Harvest Dinner at Abacus
Join Michelin-starred Chef Clare Smyth and Abacus head chef Will O'Hara for a harvest dinner to delight the senses at Abacus.
The cost is CI$150 (US$180) all-inclusive.
All Slow Food Day activities take place within Camana Bay. Grand Cayman's 650-acre destination within a destination community is located just steps from Seven Mile Beach.
For more info on Slow Food Day in Grand Cayman, click here.
Save
Save
Save
Save
Save
Save
Related Posts