Coveting Cove Cottage at Tensing Pen, Negril
Hotel accommodations all across the Caribbean come in all styles, shapes, and sizes, each designed to capture your heart. Few of them, though, pull off the trick for me quite as nicely as Cove Cottage.
I came across this charming thatched roof hideaway while touring Tensing Pen recently. As we've noted before, TP raises the bar on style and authentic Jamaican vibes like few other properties in Negril. Cove Cottage, in particular, stands out in this regard.
Guests here are literally surrounded by nature, affording a pristinely romantic sense of privacy. Yes, you're on the hotel grounds. Accommodations for 50 other guests are set in the cliffs all around you. The bar/restaurant, pool, sundeck, and reception area are all also close by.
In this Cottage, though, you feel like everything is miles away.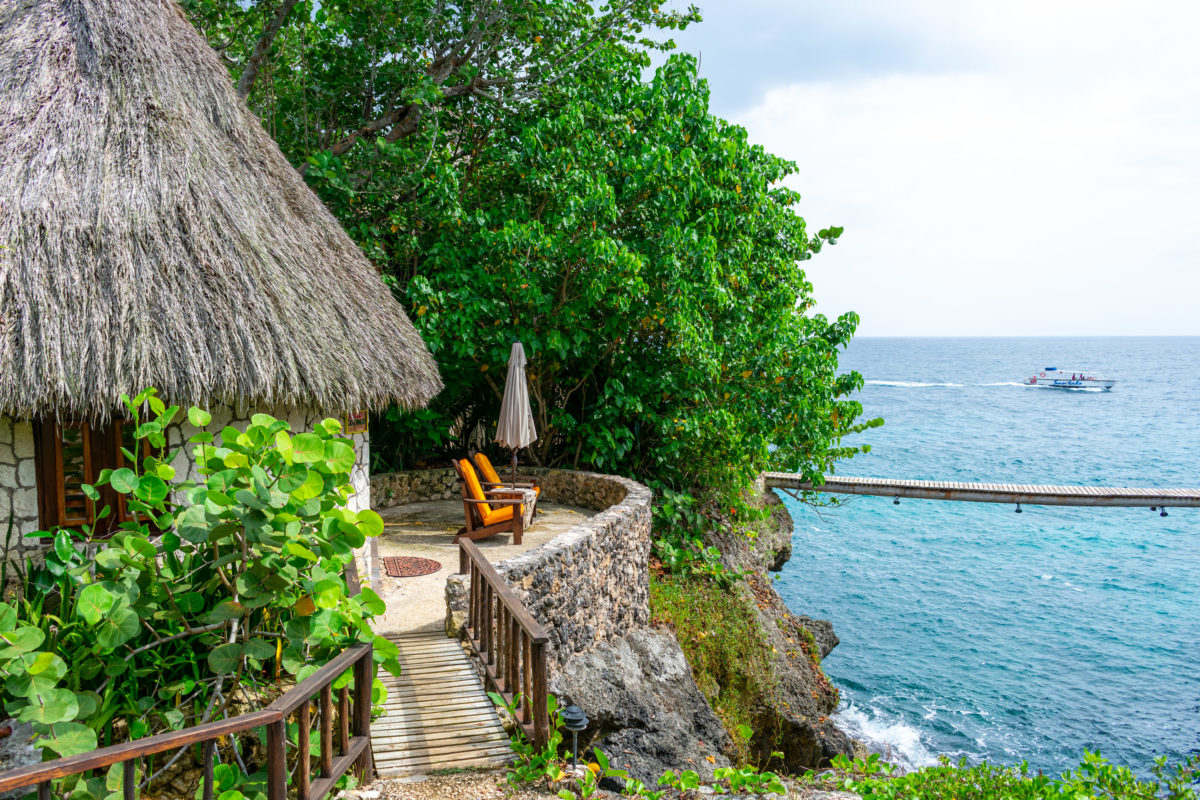 Adding to the effect, an utterly breathtaking westward facing view, obstructed solely by the famed (and fun) Tensing Pen Bridge.
Cove Cottage takes its name from Tensing Pen Cove, an enticing, crystal-clear grotto carved into the rock face below the cottage. You have two choices to access the cove for a swim.
Option 1: Take the rough hewn stairs 10 feet down to the water.
Option 2: Hop over to the bridge and hop down into the sea!
Either way, you won't be disappointed… especially considering the sexy digs you'll get to relax in after your swim.
Related Posts