Villa Melones, Culebra: View With A Room
The View.
Even if it's not the most important factor driving your choice of accommodation when visiting the Caribbean, who could deny the allure of waking up every day you're away from home to a sight like this?
Somewhat centrally located on the west coast of Culebra directly facing nearby Cayo Luis Peña and the eastern shores of Puerto Rico some 17 miles away, Villa Melones appears to have been pulled directly from my travel fantasies.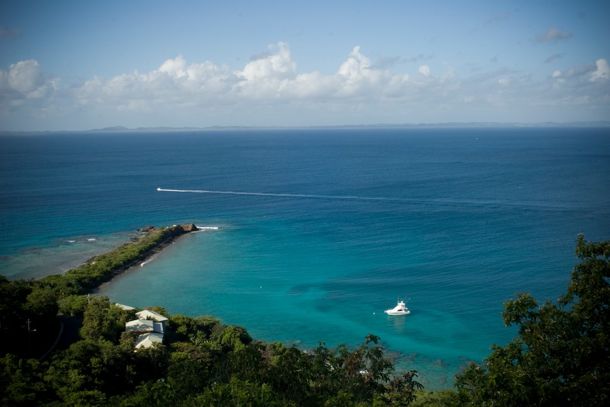 Well, at least the views are the stuff of my travel dreams. I haven't seen much of whatever else the property has to offer just yet. I'm assuming, though, that all the basics – bed, bath, lights, etc. – are all present.
Still, even if they weren't, I'd still want to find myself wiling afternoons away in one of these chairs…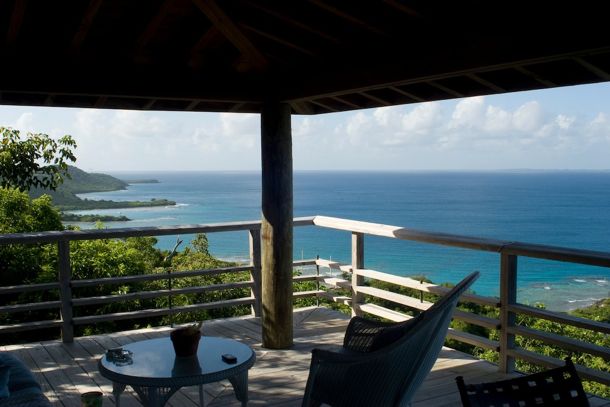 If the elevated vantage points pictured throughout give the impression that Villa Melones is more treehouse than regular house, well, that's because it kind of is, its rooftop seemingly in line with the surrounding treetops…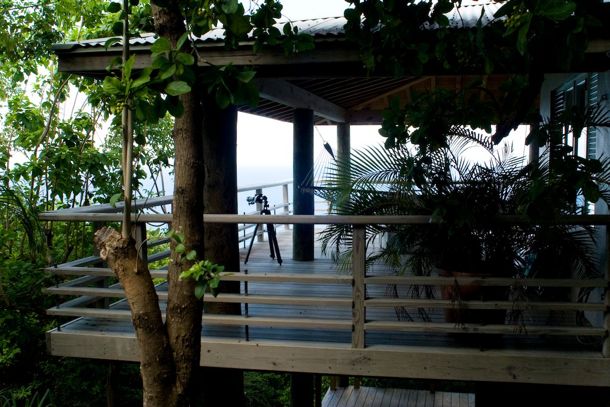 As you may have guessed from all the photo captions, I came to know Villa Melones through a collection of great pics shared a few years back via Flickr by Matthew Kraus. It's been a good 20 years since I last set foot in Culebra, but Matthew's great shots from this special property are pulling me back here big time right about now.
Only one problem: I can't seem to find any info on this place anywhere online. No website, no rental listing – nothing. Just a small and scattered trail of phone numbers ringing endlessly, unanswered.
The closest thing I've found to Villa Melones, Harbour View Villa & Suites, looks like it would do nicely as well. A great price of $135 per-night via HomeAway.com works too.
I wonder, though, will the views be the same? Here's hoping I can I find out in 2015…
Related Posts