St Kitts Scenic Railway – Riding The Rails Into Caribbean History
Cars, boats, planes, bikes, golf carts, scooters, Mini Mokes… There have long been many choices for getting around in the Caribbean. Among the rarest of them, trains. Locomotives were actually once common throughout our islands from the late 1800s to the middle of the 20th Century. Today, though, they're mostly gone; their legacy kept alive by the St Kitts Scenic Railway.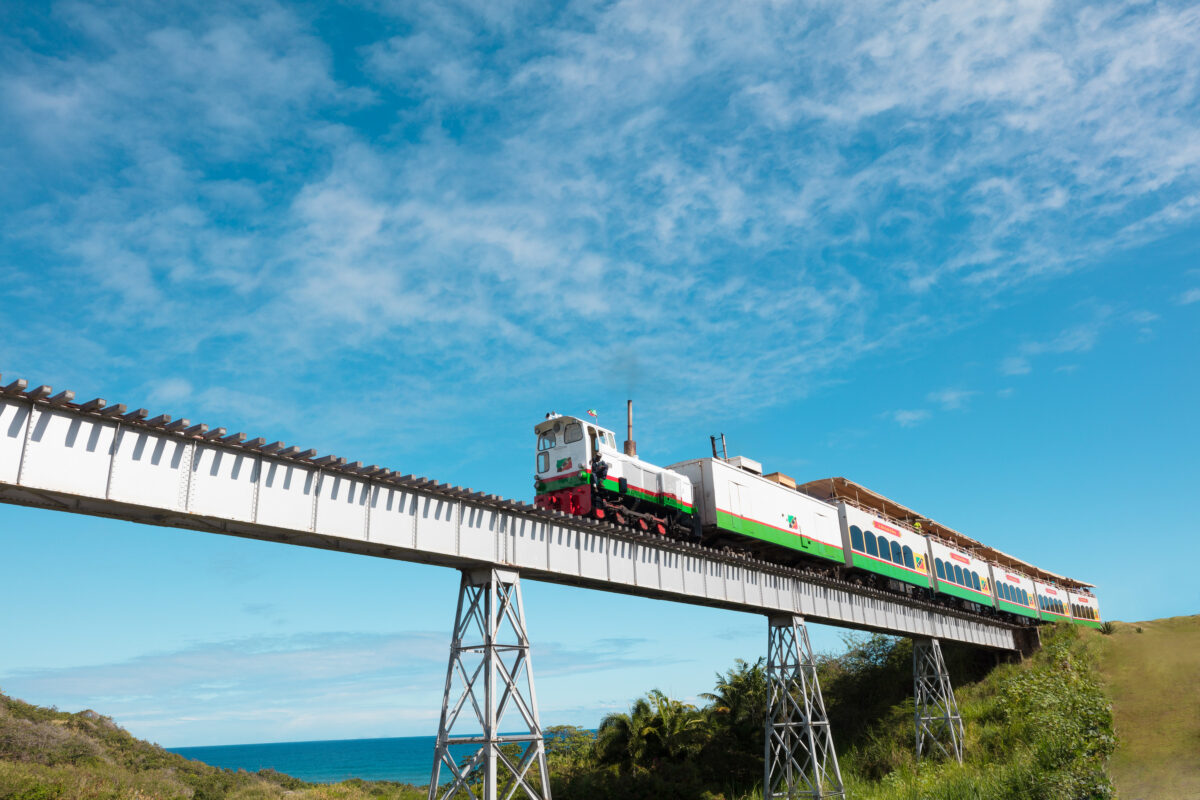 Launched in January 2003, the St Kitts Scenic Railway came about as an extension of the island's once flourishing sugar industry. The original tracks were constructed between 1912 and 1926. Their purpose: fast-track the delivery of fresh-cut sugarcane from St. Kitts' outlying rural plantations to the central factory in Basseterre. The system was so successful that sugar production continued in St Kitts long after global competition felled the industry elsewhere in the Caribbean.
By the early-2000s, however, those same global pressures finally came to roost in SKB. The "sugar train" completed its final sugar-only run on July 31, 2005. Since then, the only precious cargo transported along these tracks has been visitors and Kittians keen on riding the rails of history…
A ride along The St. Kitts Scenic Railway covers 30 miles in about three hours. The route makes a loop into the Kittian countryside passing through a series of quaint, quiet villages and rural farms. Riders enjoy 18 miles aboard the train and 12 miles on sightseeing buses. An on-board tour director notes points of interest and narrates a bit of history along the way, and complimentary rum punch (and other drinks) are provided throughout.
Truly, there is no better way to gain a better cursory intro to the charms of St Kitts.
For more on The St. Kitts Scenic Railway, visit them online.
Related Posts