On-Site St. Martin: Scaling Off Lolo Lunch Fun at Fort Louis
The sweetly sedentary experience of lunching at one of the many fine lolo's in Marigot comes with a cost.
Yes, the food is all kinds of crazy amazing; a given, really, seeing as you're in the capital of French St. Martin. Le rhum and cocktails further encourage lingering, maybe even lounging.
Whether it's the food, the booze, or some combo of the two, before long you'll likely need to walk off a bit of your lolo fun. I know because it happened to me just a few short months ago.
My salvation: Fort Louis.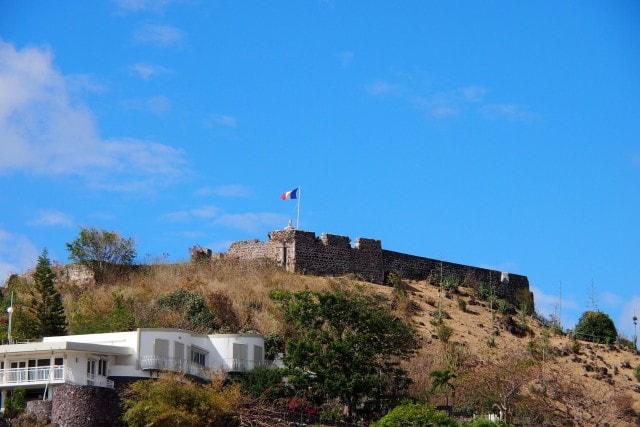 From the street just outside Cisca's Delicacy (where I'd obviously overdone it) the ancient ramparts stood stoically above the city, tempting exploration with what appeared to be imposing stone walls along the lines of El Morro in Old San Juan, though on a much smaller scale.
Built in 1789 after years of apparent consternation on the part of the French Crown and local residents over who would pay for it, Fort Louis was constructed, in large part, to keep British marauders from persistently raiding French settlements and plantations in the Marigot area.
Info signs along the path up to the fort laid out much of the history, though in my condition I was more concerned that this cross was a sign that I should turn back…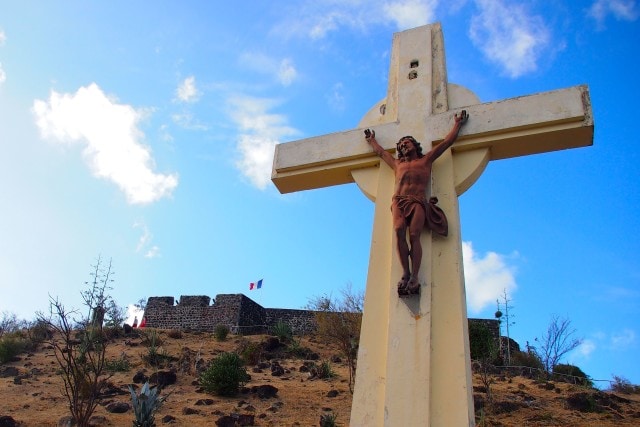 Nevertheless, I pressed on, enjoying progressively more inspiring views of the city and surrounding seascapes as I made my way ever higher along a climb that seemed to just keep getting steeper…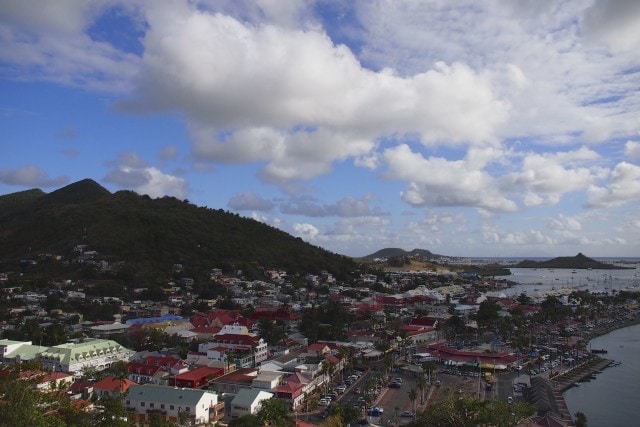 From the top of the hill, Fort Louis seemed much less imposing; much more ruins than the stalwart structure I'd spied from the street. Only a few random walls remained semi-intact, providing precious few hints as to the original layout of the place.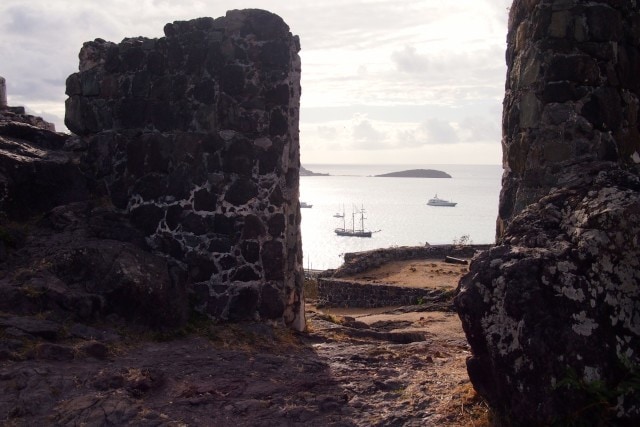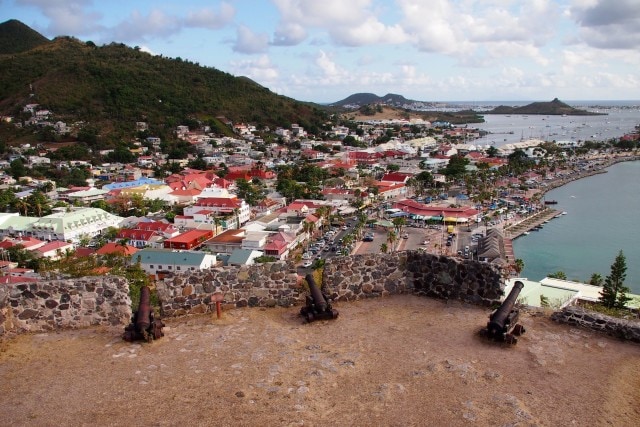 Canons of varying size and state were scattered about filling in some of the structural blanks and fueling my imagination over historical events that happened here…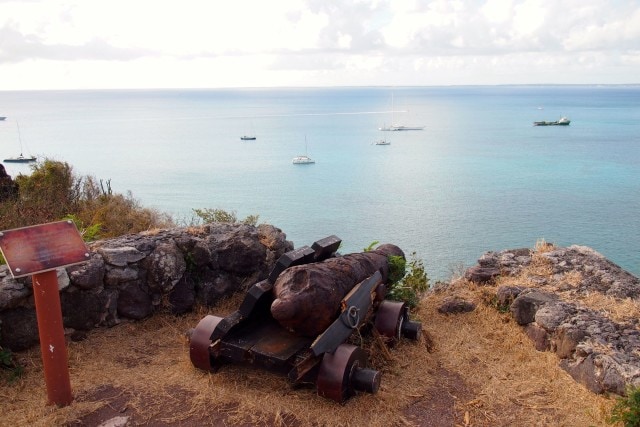 In the end, though, the real attractions here were the amazing views…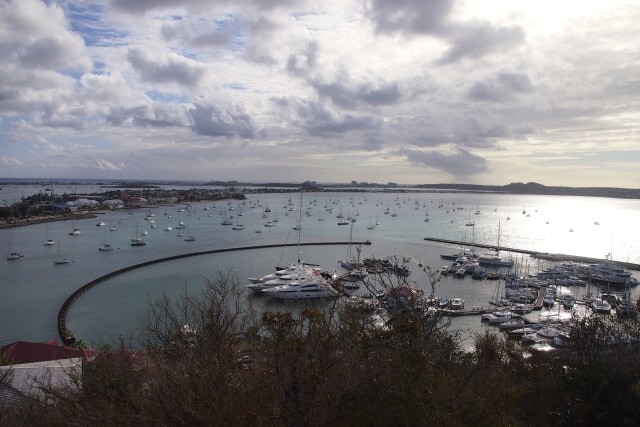 Marigot, Simpson Bay Lagoon, Sandy Ground, Potence Bay, and the iconic Marina Fort Louis just below – all of it, together with the setting sun, made for a wonderfully scenic spot to catch my breath before heading back downhill to a cab, dinner back at Riu Palace St. Martin, and, eventually, this even more protracted hilly trek to walk off even more fun.
Fort Louis is impossible to miss from most anywhere in Marigot. If you make the climb, be sure to bring some water, especially if you're in anywhere near the state I was in…
Related Posts