Juice Up Your Christmas With J'ouvert During St. Vincent's Nine Mornings Festival
Rising with the sun in the Caribbean carries many inherent benefits, particularly for those who prefer their beach fun sweetly secluded. Having sandy shores like these all to yourself, though, pales in comparison to all the Holiday Season fun and merriment that goes down each and every year during the pre-dawn hours of the nine days leading up to Christmas in St. Vincent and the Grenadines.
The festival, appropriately called Nine Mornings, dates back to 1913, when Vincentians decided they needed another fete to celebrate their local culture.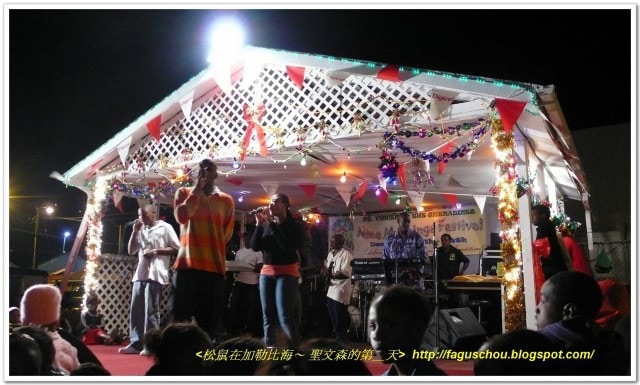 From the Nine Mornings Festival page on Facebook…
Annually throughout December, members of several communities eagerly entertain age-old cultural practices in the form of mock hangings, creole dances, harmonious caroling, street parades, boom drums, string bands, and early morning sea baths among other traditions.
Hmm… Not sure how "mock hangings" put one in the Holiday Spirit, but I'm certainly game to live the experience some day to see for myself, especially since the whole thing carries a bit of a j'ouvert feel.
True to its name, all Nine Mornings events begin before dawn, usually around 4am, with raucous jump-up fetes held in rural areas on the final morning, December 24th.
So, how did this tradition get started? As usual, there are several competing theories, the most prominent of which asserting that Nine Mornings emerged as a natural extension of the Catholic Novena. Some say that following the early morning church services on the nine mornings before Christmas, parishioners would parade through the streets or enjoy an early morning sea dip.
Celebrated nowhere else, Nine Mornings is a uniquely Vincentian expression of local culture, faith, food, and fun; a truly uncommon experience that no doubt makes for a most memorable Christmas celebration.
For more on Nine Mornings, visit the festival page on Facebook or click here.
Related Posts