Deal of the Week: Antigua & Barbuda Literary Festival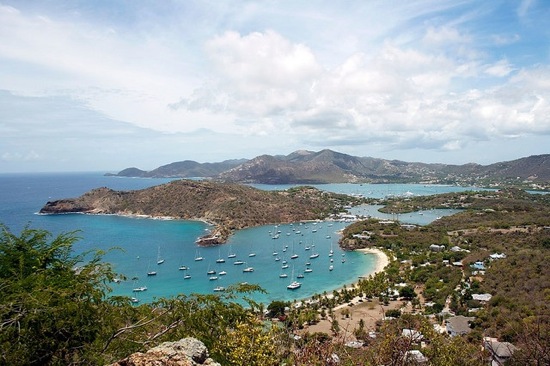 This may come as a surprise to those of you who, like me, consume the vast majority of their news, information, and entertainment on sites like this, but here goes: People still read books!
I don't mean the bright and shiny "pages" emanating from the likes of Kindles or iPads either. I mean honest to goodness paperbacks (and the occasional hardcover), ripped pages, dog ears, musty smells and all.
I know it's true because my wife, Kelly, is one of "them." She loves books. I'm pretty sure she read two or three just last week! When we're on vacation, of course, she reads even more. The photo album of our trip to Tobago from earlier this year is filled with shots of her getting lost in a wide variety of novels; from classic to contemporary and everything in-between.
For book-lovers like Kelly, there can be no better vacation escape than the Antigua & Barbuda Literary Festival.
The brainchild of Baltimore Times publisher Joy Bramble and her sister Pam Arthurton, the Festival brings together noted authors, publishers, agents, and readers in a celebration of the literary arts. Among this year's participating authors are a number of the most celebrated poets, playwrights, and novelists from the Caribbean, including Joanne Hillhouse (Antigua & Barbuda), Zee Edgell (Belize), Jason Cole (Barbados), John Agard (Guayana), Lorna Goodison (Jamaica) and Elizabeth Nunez (Trinidad & Tobago).
Even if you don't recognize the names of any of those Caribbean literary giants, you probably know the name Pam Grier, AKA: Foxy Brown (see groovy action video), who will also be on-hand in support of her book, Foxy: My Life in Three Acts, which was published earlier this year.
More than just an opportunity to hob-knob with your favorite author, the Antigua & Barbuda Literary Festival also benefits the islands' local literacy programs. Aspiring writers also get the chance to compete in writing contests and hone their craft through interactive workshops.
The dates for the 2010 Festival are November 4 to 6. Click here to check out the full event program.
Festival packages are available for resort stays at the Halcyon Cove by Rex Resorts. Packages include accommodations for five days/four nights, registration to all Festival workshops, admission to the Festival Village, all meals and house brand drinks, airport transfers, hotel taxes/service fees and more. Rates for book lovers start at just $645 per person – just $161.25 per night!
For reservations and more information, click here to access the Antigua & Barbuda Literary Festival website.
* The information in this story was accurate at the time of publishing. All rates and specials are subject to change at the travel provider's discretion.
Related Posts