Deal of the Week: Fly Free to Tamarind Beach, Canouan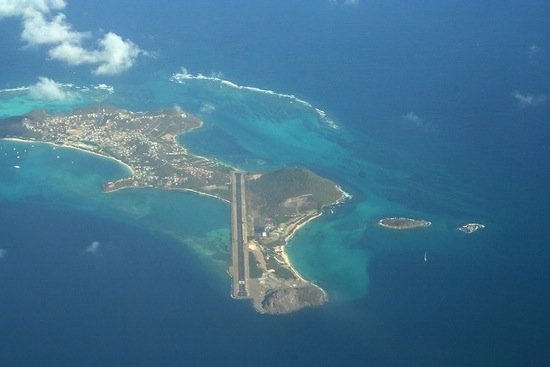 Most people prefer the aisle, some might even like the middle (though I can't imagine why), but for me, nothing beats the window seat when traveling by air, especially to the Caribbean. The minute I catch a glimpse of a view like this, I get all giddy, like a kid at Christmas anxious to get at the treasures hidden below.
What could make this gorgeous site even better? How about getting to enjoy it for free!
This is Canouan, an absolutely idyllic slice of paradise included in St. Vincent's portion of the Grenadines (Grenada has its share as well). One of the truly special little properties here, Tamarind Beach Hotel, is rewarding guests arriving in Canouan via SVG Air from either St. Lucia (UVF) or Barbados with one complimentary round-trip flight.
The stipulations:
1) This deal is exclusively for grown-ups, as in one adult flies free when accompanied by at least one other adult.
2) You must travel back the way you came. It is a free round-trip flight after all, so don't be thinking you can come in via St. Lucia, enjoy Canouan, then head to Barbados… at least not for free.
3) A minimum seven-night stay is required (like you'd want to stay any less time).
The deal is valid for bookings and travel between now and April 30, 2011, which for most of you suffering through the snowiest winter in years across the U.S. would seem an optimal time to make a warm weather escape. The savings: a cool $425.
What kind of views can you expect once you get on the ground and arrive at Tamarind Beach? Well, this could be your bed…
And these could be your lounge chairs on the property's amazing white-sand beach…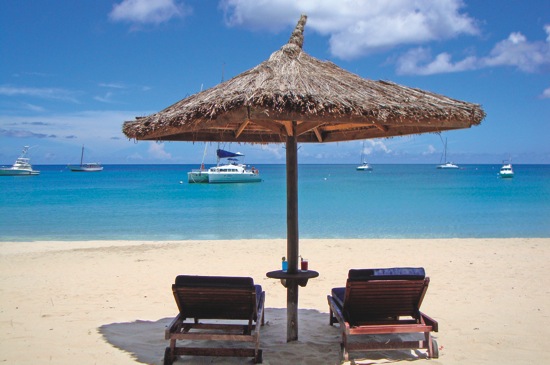 Tamarind Beach is one of those intimate (40 rooms), elegant properties that we love. Recently renovated guest rooms feature Brazilian walnut paneling and large balconies all facing the sea. Free wi-fi access, available in rooms and on the beach, is always a plus in my book, as is the nearby beach bar and seaside massage room. There's even a choice of two restaurants on-site and enough complimentary water sports options – snorkel, kayak, hobie cat sailing, etc. – to keep you plenty busy when you're not limin' in those lounge chairs.
Luxury, seclusion, relaxation, fine cuisine – Tamarind Beach sounds about perfect to me.
For reservations, visit the Tamarind Beach Hotel website at www.tamarindbeachhotel.com.
* The information in this story was accurate at the time of publishing. All rates and specials are subject to change at the travel provider's discretion.
Related Posts