Guess Where Giveaway: Win a Free Tortuga Rum Cake!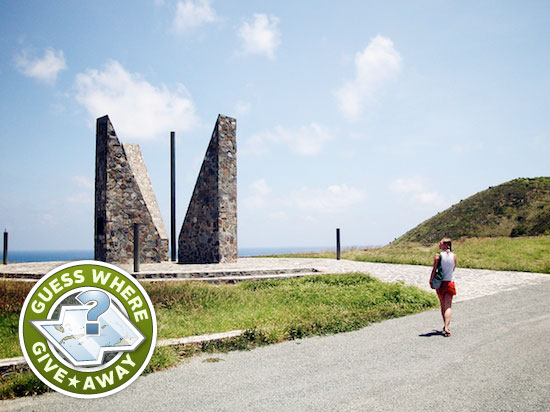 Uncommon Caribbean rarely needs an excuse to party. But, it just so happens that we welcomed our 500th Facebook fan last week, so let's celebrate!
Like any good celebration, this one will have rum, a cake and a game.
Okay, the rum and cake are together in the form of a Tortuga Rum Cake. The #1 export of the Cayman Islands, Tortuga Rum Cakes are made in the grand tradition of an age-old Hamaty family recipe handed down through the generations. The husband and wife duo of Robert and Carlene Hamaty founded the Tortuga Rum Company back in 1984, with Carlene starting the cake end of the business in 1987. The trademark ingredient  in each Tortuga Rum Cake is a generous amount of premium five-year old, oak barrel aged Tortuga Gold Rum, not available to the public. Hmmm, sounds perfect for an Uncommon Caribbean party, right?
Here's the game you need to play to win it:
Correctly guess the location shown in the photo above.
Post your guess as a comment to this story, or on our Facebook fan page here.
A winner will be selected at random from all correct guesses and announced 1 week from today.
Good luck!
Related Posts