Christ of Havana: Let This Massive Statue Grant You Peace
Across the Canal de Entrada, with soothing views of Havana, stands the Christ of Havana or El Cristo de La Habana. At 66 feet tall (over 20 meters) and comprised of around 320 tons of white Carrara marble brought from Italy and blessed by Pope Pius XII himself, El Cristo has been gracing Havana with its gaze since Christmas Eve in 1958.
If that date sounds like it could be important, you may remember that Fidel Castro entered Havana just 15 days later – January 8, 1959 – riding a wave of revolutionary triumph over Fulgencio Batista.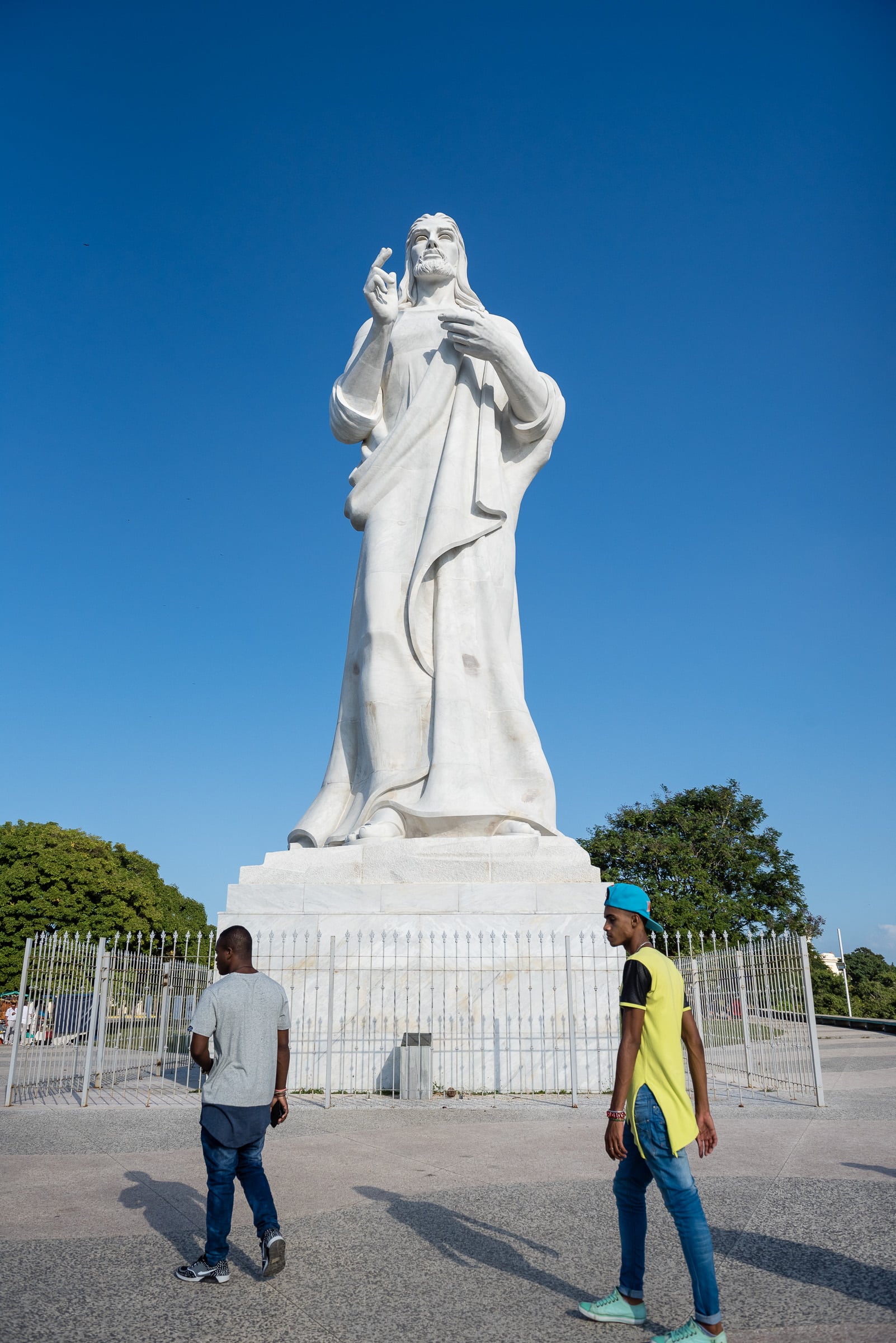 As you can imagine, this wasn't the best timing for El Cristo. Shortly after achieving power, Fidel suppressed Catholic institutions in Cuba for what he saw as the ways in which the Church justified the oppression of his female and African comrades. Just three years later, in 1962, as the Christ of Havana continued peacefully looking out over its changing city, Fidel was excommunicated by Pope John XXIII.
It wasn't until 1992 that Fidel agreed to loosen restrictions on the Church, even allowing practicing Catholics to join the Communist Party. This cracked the door on Cubans reuniting publicly with their Catholic faith and paved the way for a visit from Pope John Paul II in 1998. The papal visit was such a huge deal that posters commemorating the event still grace buildings throughout the city!
While it may be a third shorter than Christ the Redeemer in Brazil (98 feet tall), the Christ of Havana is still a rendition of Jesus of Nazareth worth a visit.
As I stood at its 10-foot wide base, Old Havana marched itself right up to the far shore. The Castillo de la Real Fuerza, Parque Luz Caballero, the puttering Coco Taxis, the cruising 1950's American cars and more formed a panorama in the foreground. All the while famous landmarks like El Capitolio and the José Martí Memorial standing over La Plaza de la Revolución (Revolution Square) hovered in the background.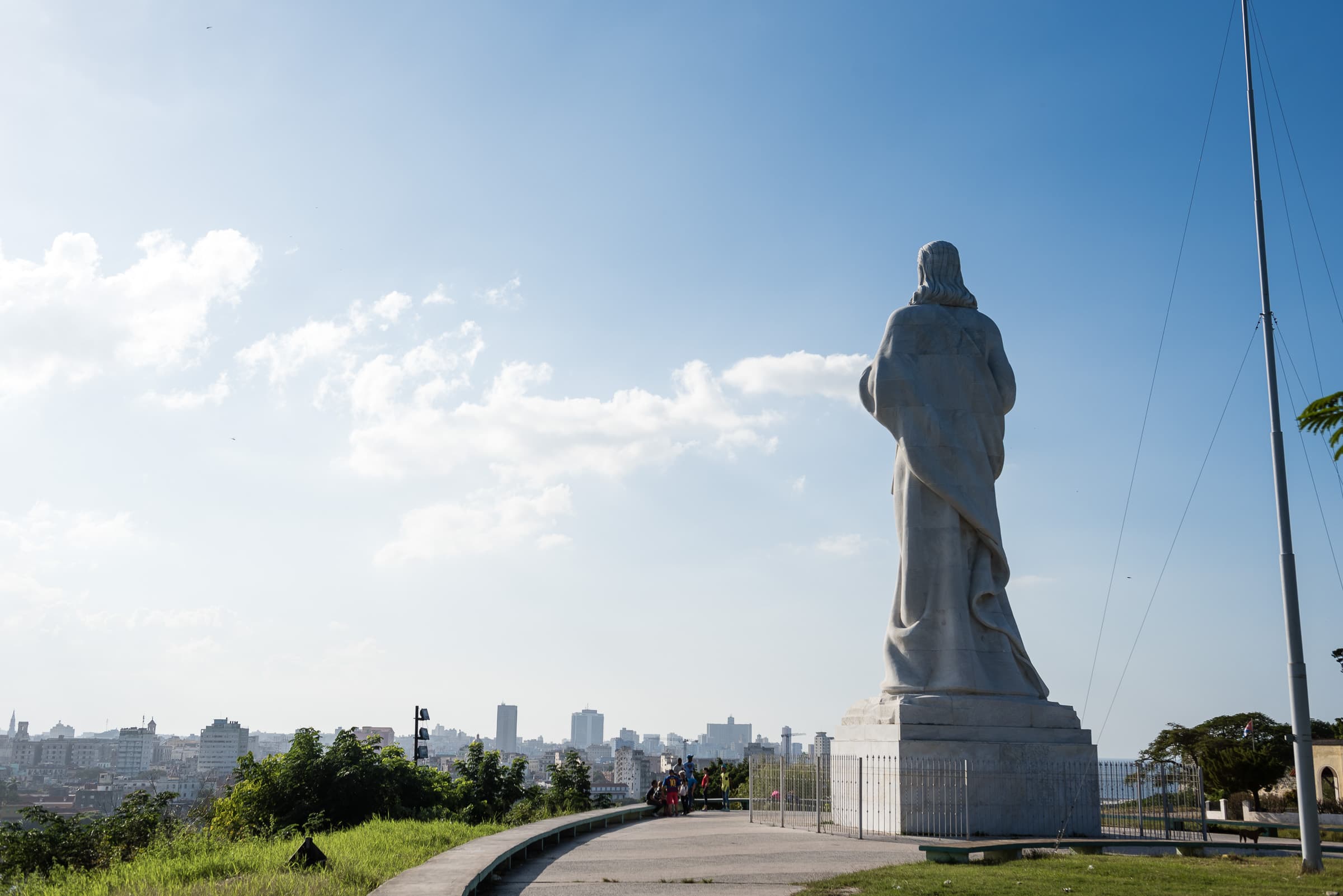 It's peaceful atop the Christ of Havana's hill with expansive views of the city. Some locals sit here and there drinking Tu Cola or maybe a Cristal and chat. A sole vendor peddles in fresh coconut water and light snacks. Seabirds circle. A soft wind blows in off the bay.
In 2013 the statue was completely restored. It looks practically new, but from its vantage point across the canal it's seen Havana, and its predominantly Catholic residents, through so much over more than half-a-century; always with a peaceful grace that's truly inspiring.
The park is free and any taxi could easily take you through El Tunnel de La Habana for a visit.
Save
Related Posts