Exploring The Mangroves of La Baie du Robert, Martinique
Of all the great ways I've been fortunate enough to start the day during my many marvelous trips to Martinique over the years, this was among the best.
Time: just after 10am.
Location: La Baie du Robert.
I'd been to Le Robert, the small seaside fishing village nestled along Martinique's breezy east coast, many times before, most often to catch a ride with a local fisherman or charter boat operator over to Ilet-Oscar, Ilet-Thierry, or Josephine's Bathtub. This time, though, we'd be staying closer to shore; exploring and learning about the vibrant mangroves that thrive here.
Mood: GIDDY!
Clear skies and fantastically clear water like this was a big reason why…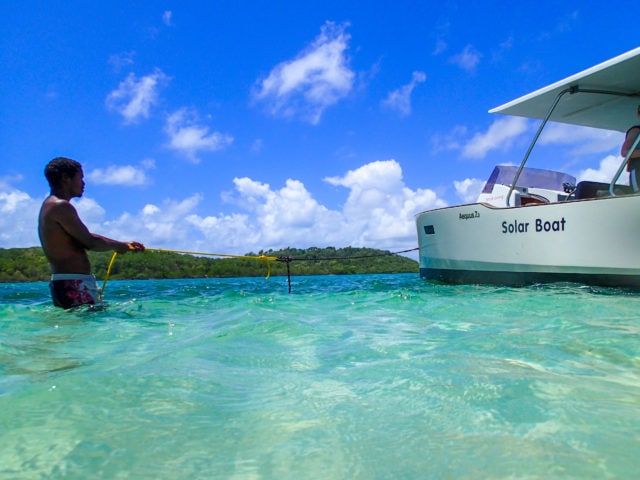 I had fond memories of traipsing through the mangroves on elementary school field trips back home in St. Croix, little boy me marveling at the wide variety of wildlife – egrets, terns, catfish, barracuda, conch, starfish, and all sorts of crabs – as we slogged through the silty sand by foot.
There would be no slogging this time, though. Our mode of transport: kayaks with clear hulls, the better to see all the sea life beneath us…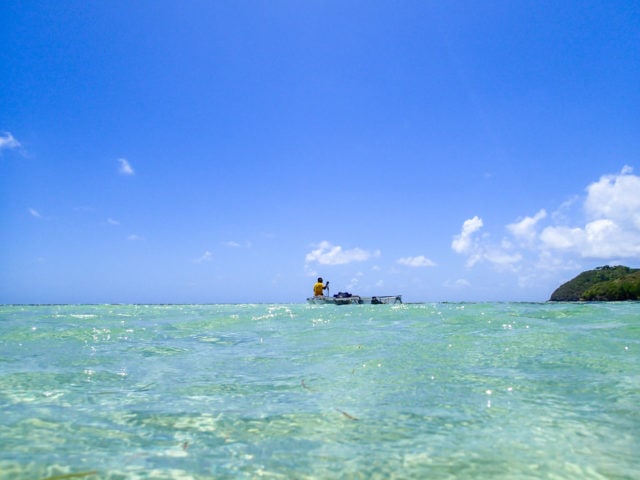 (I mean seriously, LOOK AT THAT WATER!!)
After pairing up two to a kayak at a small patch of sandy shallows in the middle of the bay, our guides from Fleurdo, a local eco-adventure tour operator, led us on a 30-minute trek over the gin-clear waters to the mangroves.
Visibility was great both above and beneath the waves, of course, though precious few sea creatures were curious enough to approach my kayak.
We paddled with the current en route to the mangroves, so the trip wasn't too taxing. Fleurdo's powerboat collected us at the mangroves, saving us the strain of what surely would've been a very taxing return kayak trip.
Within the mangroves, our guide led us ashore, where we encountered locals and visitors enjoying some sandy seclusion among the trees.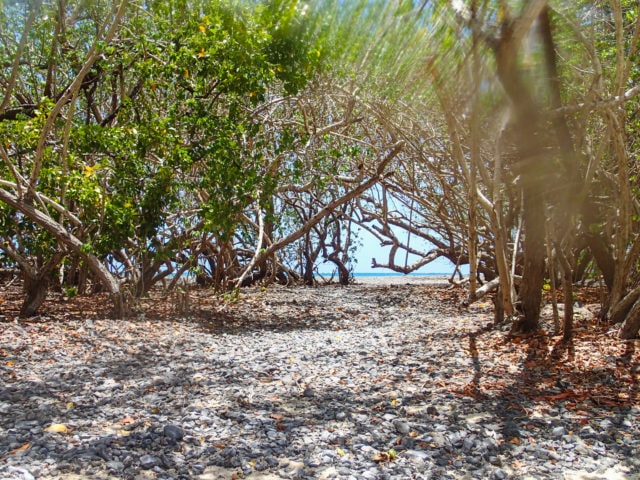 Acras, laughs, and drinks were shared, the infectious joie de vive spirit I've encountered all over Martinique shining through, even among the mangroves.
For pricing and more info on how you can live this experience on your next visit to Martinique, check in with our friends at Fleurdo on Facebook.
Related Posts