Montserrat Remote Work Stamp: Time to Escape, Work, Explore!
Imagine waking up, brewing some coffee, and strolling out onto your verandah to catch the first rays of sunshine cascading through plumes of smoke rising above an active, but very chill volcano in your backyard. With the Montserrat Remote Work Stamp, that could all be your before-work ritual.
The Rise of Digital Nomad 2.0
We all lived it.
The global COVID-19 pandemic upended the Caribbean travel industry leaving destinations scrambling for new ways to entice travelers to their shores without endangering their citizens.
Simultaneously, the pandemic also shattered the norms around office work around the world. Suddenly, people didn't need to go to the office to get work done.
Taken together, these two trends created a new class of digital nomad. Forget twenty-somethings living out of backpacks. Now, entire families were picking up their city roots and planting them elsewhere for extended stays.
All of this, of course, sounded particularly enticing to me.
Stuck in NYC
When the pandemic slammed into the US in early 2020, I, like millions of other people, was trapped in a tiny apartment. My location: Brooklyn, NY.
As the days and weeks stretched on, the city's streets fell silent, except for the constant sound of sirens. In nearby parking lots, fleets of refrigerated trucks materialized overnight. Parks emptied. Curfews took effect. Shops closed.
A lot of people left. I, on the other hand, had two young kids in school. Plus, I was really concerned about travel. My concern was especially heightened when it came to traveling to the Caribbean, where medical facilities could be overwhelmed much more easily than those in the States.
So, I waited. And waited. And waited. All the while, though, I constantly checked the charts on the news and scoured the latest announcements for the first glimmer of a chance to travel again.
Montserrat Remote Work Stamp
Then, at the end of January, Montserrat joined a few other progressive destinations in courting the new digital nomads of the world by offering an extended stay with their 12 Month Remote Workers Stamp. Their pitch:
With a safe yet active volcano, year-round warm climate, beautiful scenery, idyllic beaches, good internet connectivity and a wide range of accommodations from budget-friendly studios to luxury villas, Montserrat is definitely the perfect destination for professionals to achieve the sustainable work-life balance that they crave.
And the price was right, too. With $500 for individuals, or $750 for individuals accompanied by a maximum of three family members, you can apply to trade the hustle and bustle of city life for a new, albeit temporary, life in our volcano paradise.
(Note: If your family numbers more than four, there's an added $250 charge for each additional family member.)
After my last amazing trip to Montserrat in 2019 and the trials of living in NYC throughout 2020, the thought of returning to the island for an extended relocation while working from one of its ebony beaches sounded too enticing to pass up!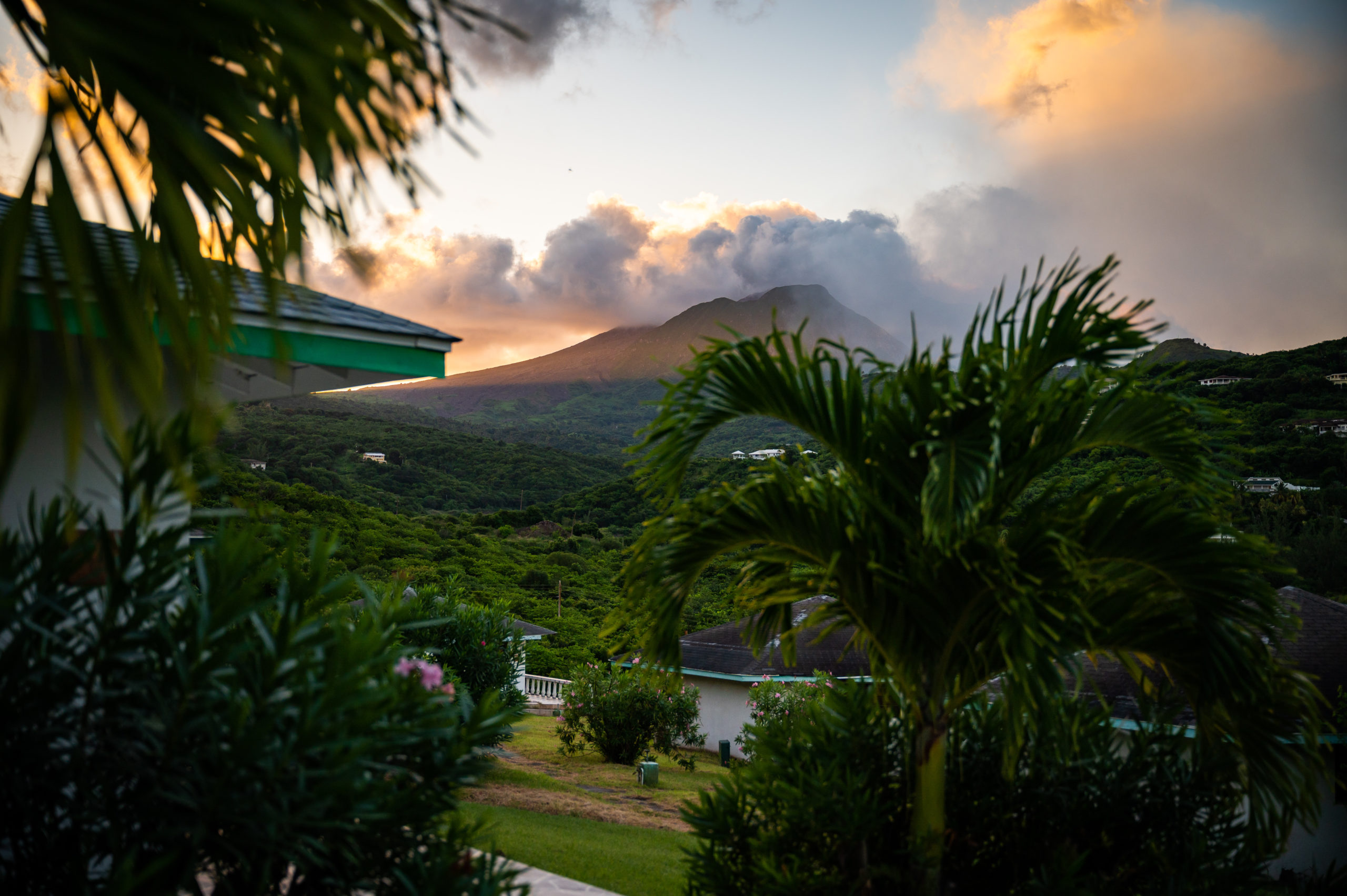 Applying for the Montserrat Remote Workers Stamp
After a successful sales pitch to the wife and kids about moving to Montserrat to work and live, I headed over to montserratremoteworker.com to apply.
The remote worker programme application process is fairly painless, but extensive! I mean, when was the last time you needed proof of travel health insurance coverage, passport photos, proof of full-time employment, proof of annual income above USD$70,000, copies of passports, and even police reports handy?
While it felt like a thousand questions, I took the thoroughness of the application process as a good sign that the authorities designing the program had actually put some real thought into it.
Once done, I just had to wait. Within days, an approval letter arrived, and that was it!
Escape. Work. Explore.
So, here I am, just days away from relocating my whole family to Montserrat for a few months. And. I. Can't. Wait.
Sure, we're making lists and checking them twice. We're stocking up on items we think we'll need to bring with us. And we're even buying larger suitcases since we normally travel incredibly light for our trips.
Yes, it's a lot to figure out, but on the horizon is travel! And not just any travel, either. In our immediate future is an escape to Montserrat, our volcano paradise, where we'll work, learn, and explore all that the island has to offer. Introducing my kids to Scriber for hiking on weekends, starting the day with swims offshore pristine black sand beaches, pickup soccer games on fields set atop Caribbean cliffs, mango season, goat water, bush rum, and so much more!
But the thing I'm most looking forward to is freedom and fresh air!
Montserrat, here we come!
If you're interested in joining us, check out the Montserrat Remote Work Stamp site for more information!
Related Posts