Previewing Saba's Hiking in The Wilds of Windwardside
Just about every story stemming from my recent visit to Saba could be filed under our "Uncommon Envy" series. I was only there for a few hours as part of an all-day excursion that I'd booked from St. Maarten/St. Martin, so I barely got to scratch the surface on all that this truly special place has to offer.
My biggest regret: missing out on the hiking.
Mt. Scenery has long ranked among my top must-do Caribbean adventures, but it's just one of 11 different marked trails crisscrossing Saba's scant five square miles. Could there be a few more uncharted paths known solely to the locals? I could stay here for weeks and never explore it all.
Such notions of regret were grousing around in the back of my mind as my taxi driver and devout UC reader, Donna Cain, coaxed her Hyundai past The Trail Shop and into the village of Windwardside. Ground Zero for maps, guides, tips, and information on all things hiking in Saba, The Trail Shop is located right at the base of the Mt. Scenery Trail.
Remember the feeling you had as a kid seeing toys or candy in a store that you knew you couldn't have? Yeah, that was me as we rode past this sign…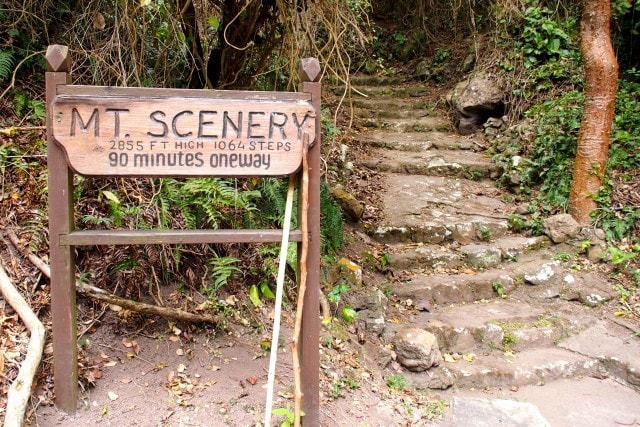 Not sure if my expression gave me away or if Donna just knew me all-too-well from my posts, but her next bit of advice couldn't have been more timely.
You should stop in at The Trail Shop. There's a small hike you can make from there to get a sense of hiking here.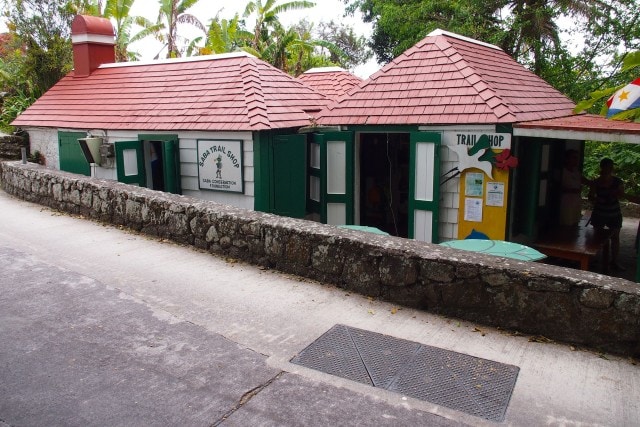 She had me at "small hike," of course. In no time I found myself heading down these stairs just behind the Shop…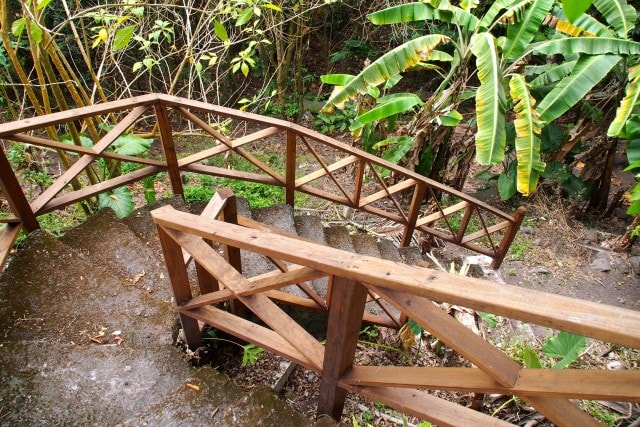 Not even a quarter of the way down and the sounds of the village were already fading away. Like magic, I was transported to what seemed like a remote jungle corner of the island.
A bit further down the stairs, I made a new friend…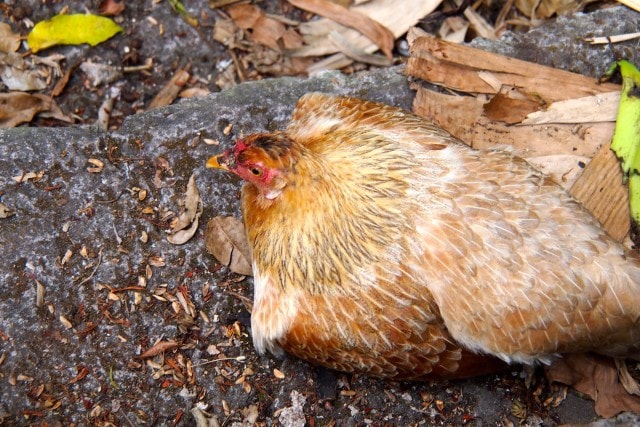 The air here, like most everywhere in Windwardside, was cool as the elevation is about 1,500 feet. My friend was huddled on the steps to warm not just herself, but also a bunch of cute little chicks hidden beneath her.
I tried not to disturb her/them, but as there was only one way down the steps, they all eventually got up and hurried on ahead of me, their chirps mixing in with the sounds of other exotic wild birds unseen among the trees.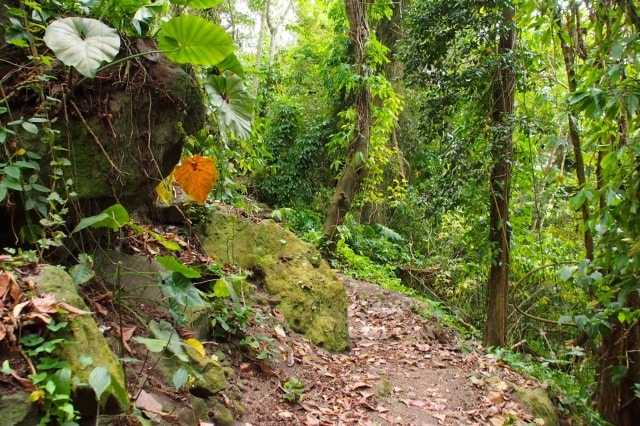 Deeper into the forest we trekked, a light mist rolling in as we pressed on.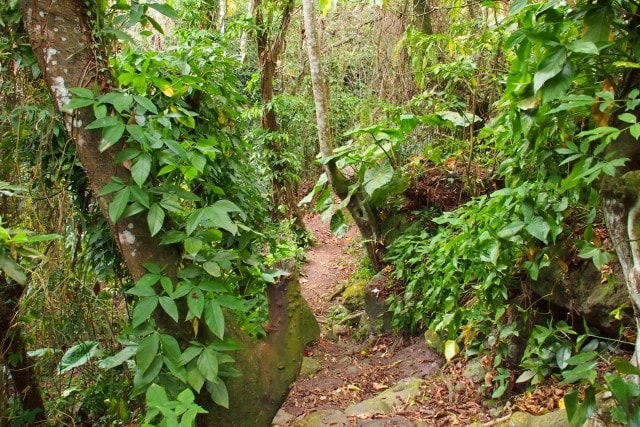 I was amazed. The village was just a stone's throw from where I was trekking, but I could barely hear anything but the sweet sounds of nature. Fragrant tropical plants and wild fruit trees were all around me. My surroundings darkened a bit as the natural canopy thickened above. Civilization seemed worlds away…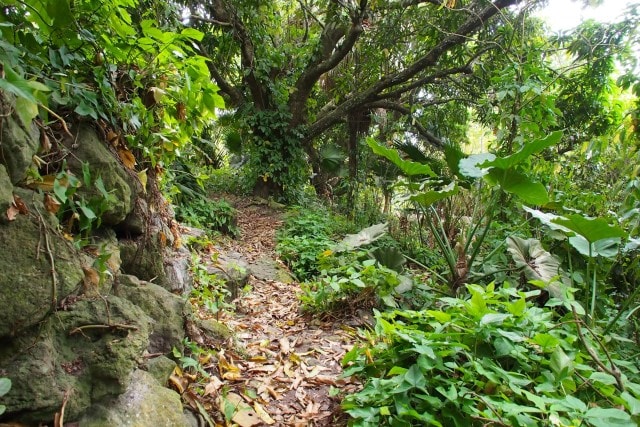 Then, just like that, it was over.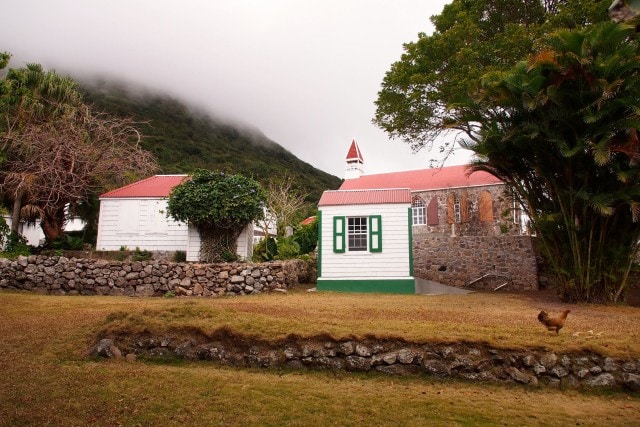 In all, the whole excursion totaled just over five minutes, ending at the Museum in Windwardside.
Five marvelous minutes that have me more excited than ever about hiking around Saba.
Related Posts