Feather Leaf Inn – The Newest Best Place to Stay in St. Croix
There's something pretty amazing happening at #325 Prospect Hill Road in Frederiksted, St. Croix these days. You would've been hard-pressed to recognize it, though, had you visited in January 2019. That was the last time I peeked in at Estate Butler's Bay, the historic old sugar plantation now being reborn as the Feather Leaf Inn.
Childhood Memories of Estate Butler's Bay
I have strong childhood memories of Butler's Bay. During my high school years growing up in St. Croix, one of my close friends lived on the estate. Her mom was in charge of managing the property, which gave me the opportunity to visit from time to time.
I remember the grounds being sprawling, lush, and mystical, an aura stemming from the days of sugar and slavery enveloping the atmosphere. History oozed from every corner, whispers and reminders of the past tumbling about all over the place.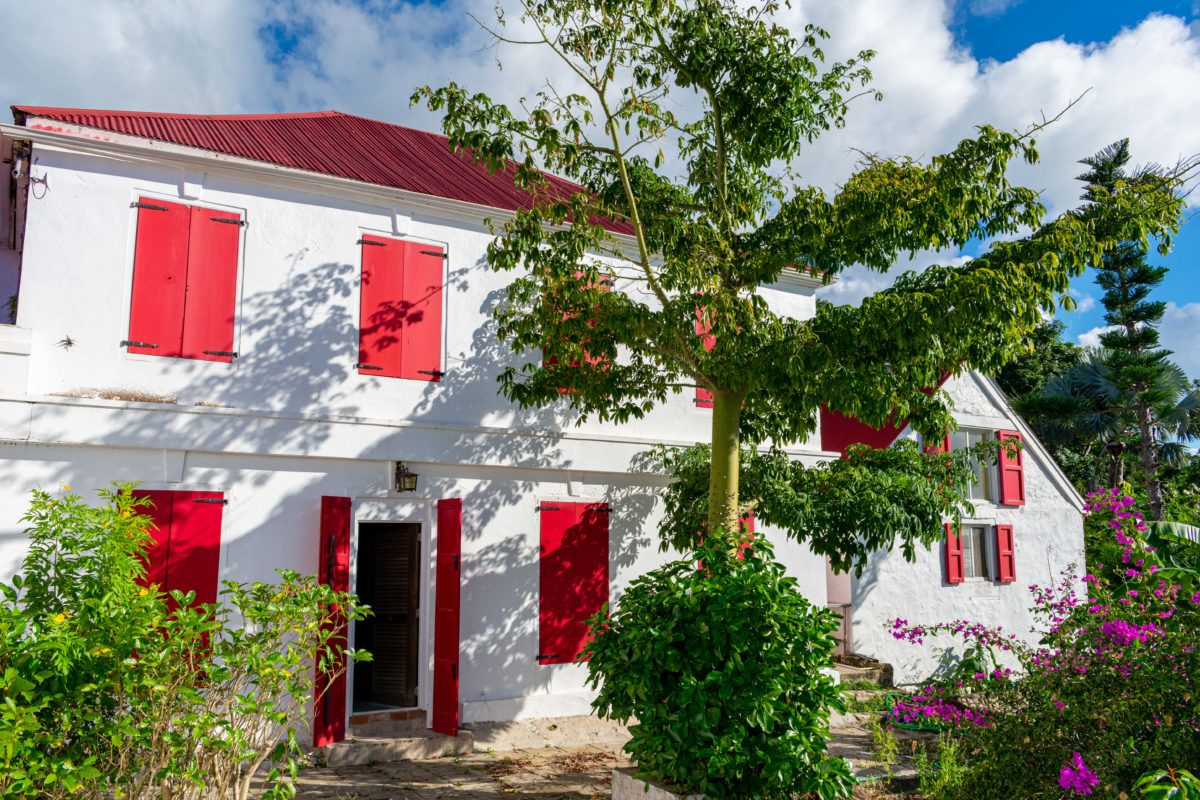 The Butler's Bay that I encountered in early-2019 was much the same as I recalled as a teenager. The years, though, had not been kind to the old estate. Indeed, the property looked every bit of its 250+ years, which made the new owners of the place seem pretty crazy to me…
California Dreamin' in St. Croix
Remember Ryan Flegal and Corina Marks? They're the transplants from California who recently breathed new life into St. Croix's old Pink Fancy Hotel, now known as the Sugar Apple Bed and Breakfast. Seemingly not content with reimagining one historic 18th century STX property, the pair also dreamed of redeveloping Butler's Bay.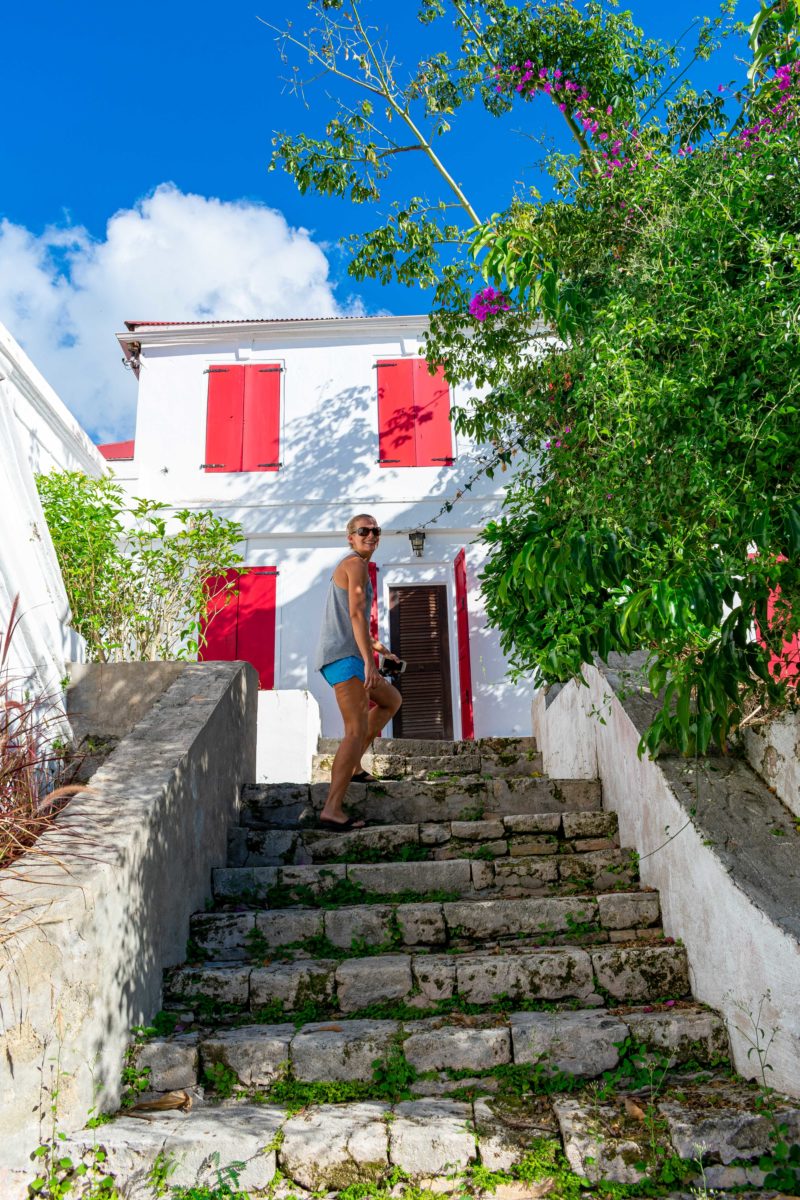 To say the job appeared a bit overwhelming last year would redefine understatement. I mean just look at the pool…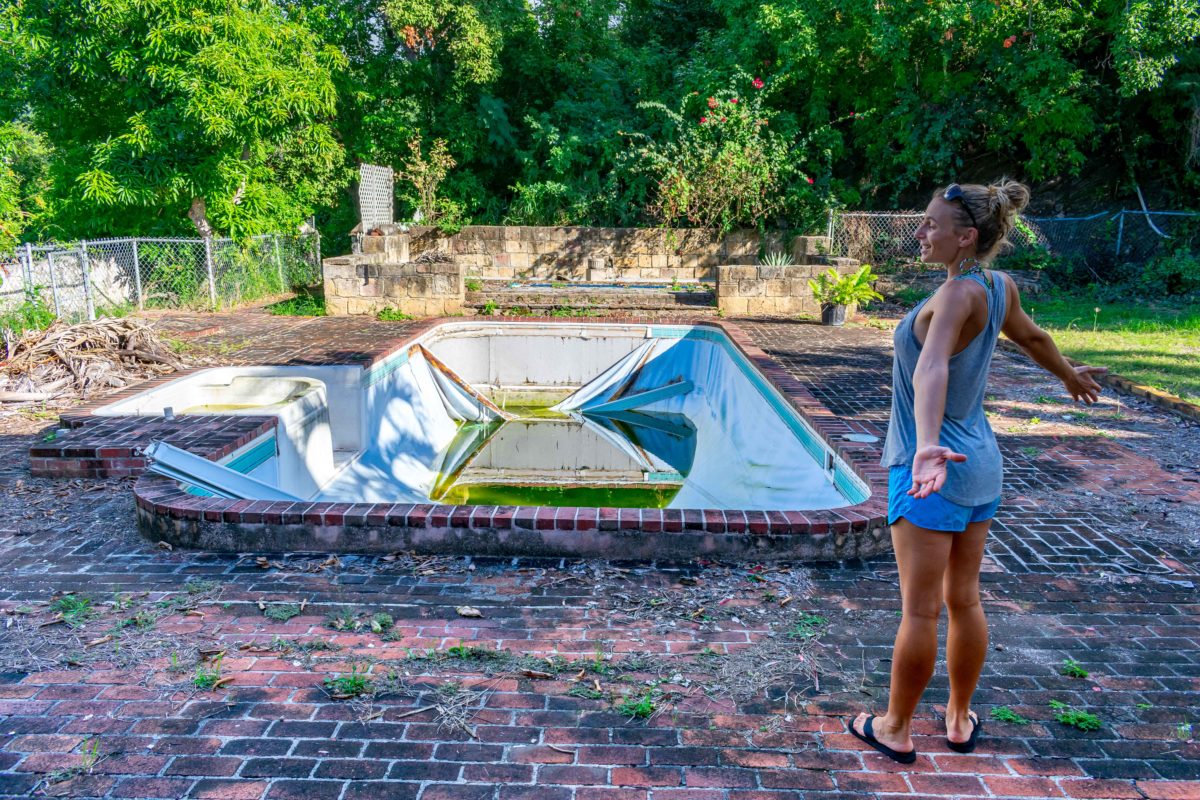 This room needed a lot of TLC as well…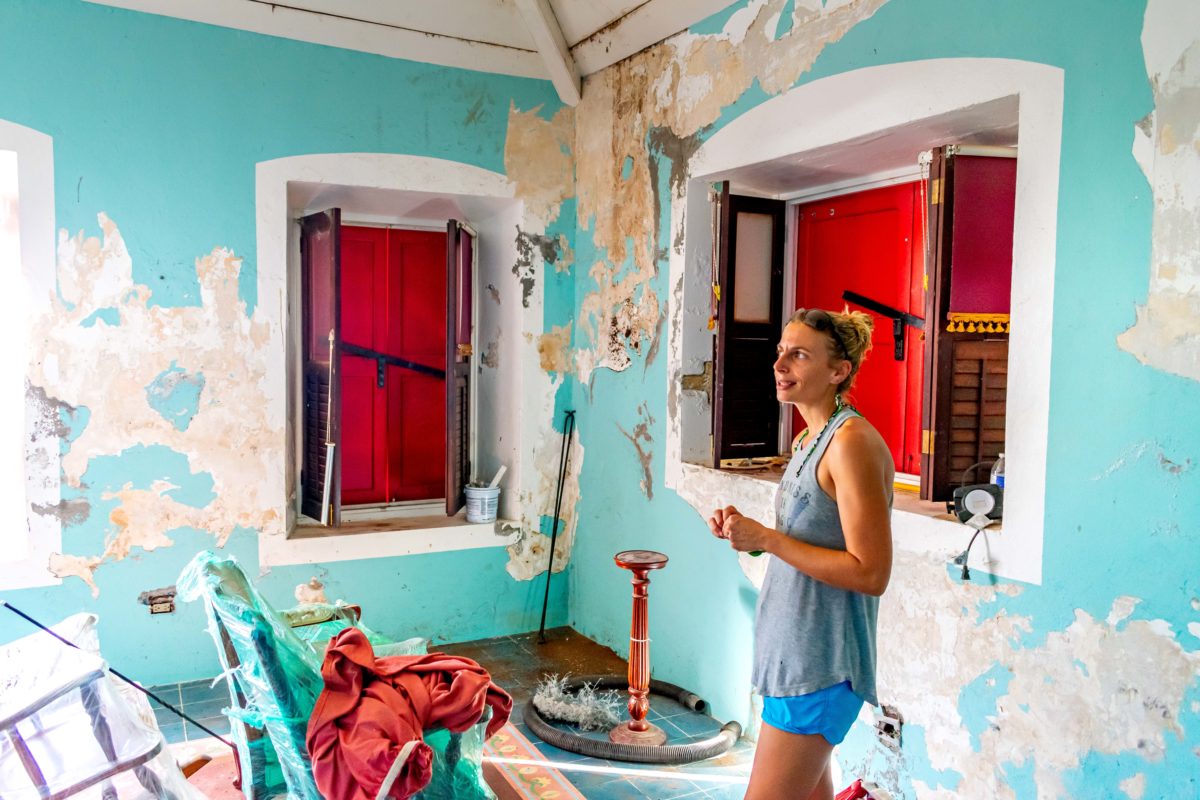 Somewhere amid all this mess, though, Ryan and Corina saw the potential to make something great. A special oasis of peace and discovery where guests could come to better know and love themselves, the history of St. Croix, and good-for-you food. A place of sharing and welcome; of warm hugs, bright smiles, and deeply rewarding experiences.
This is the new Feather Leaf Inn…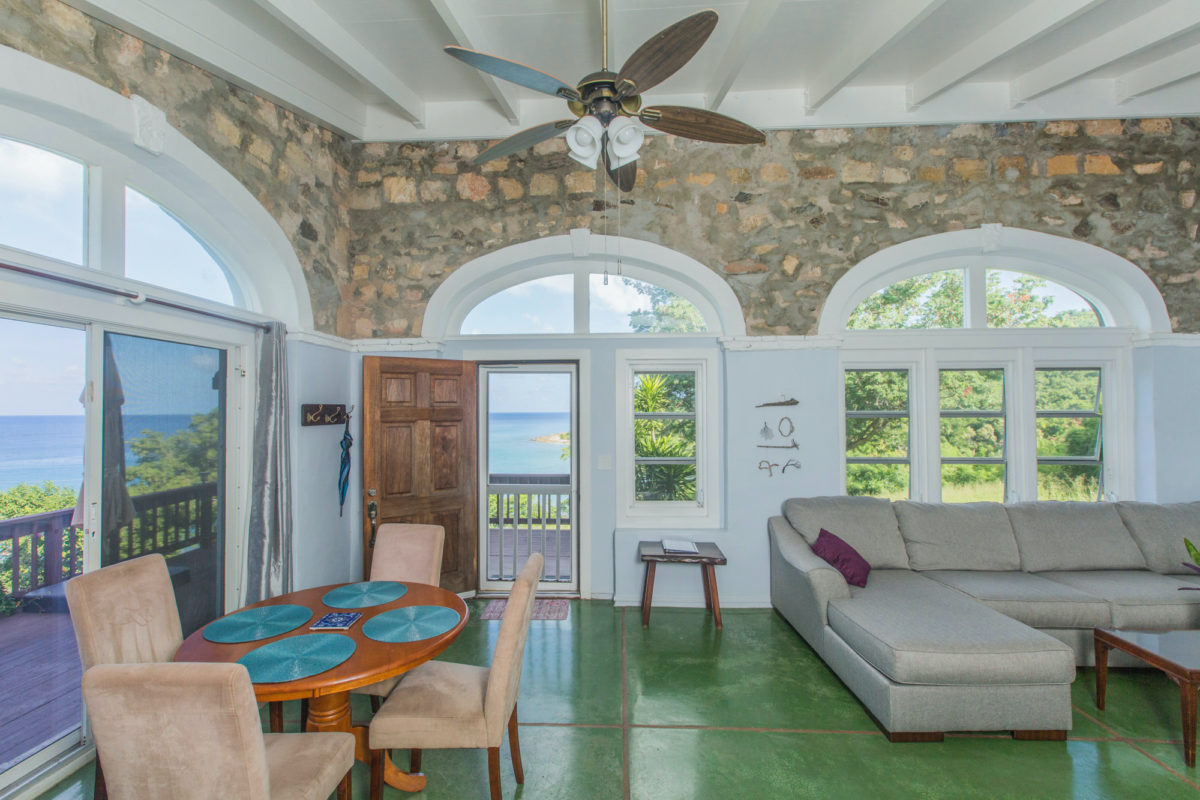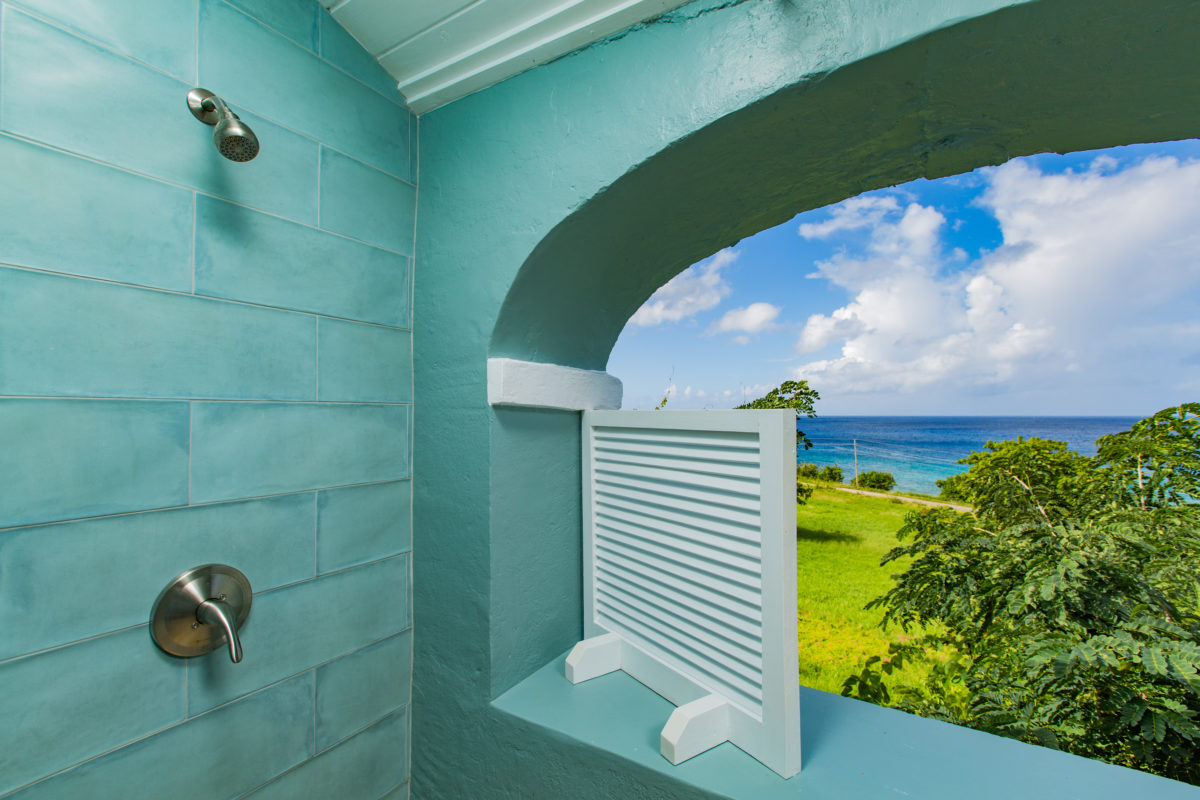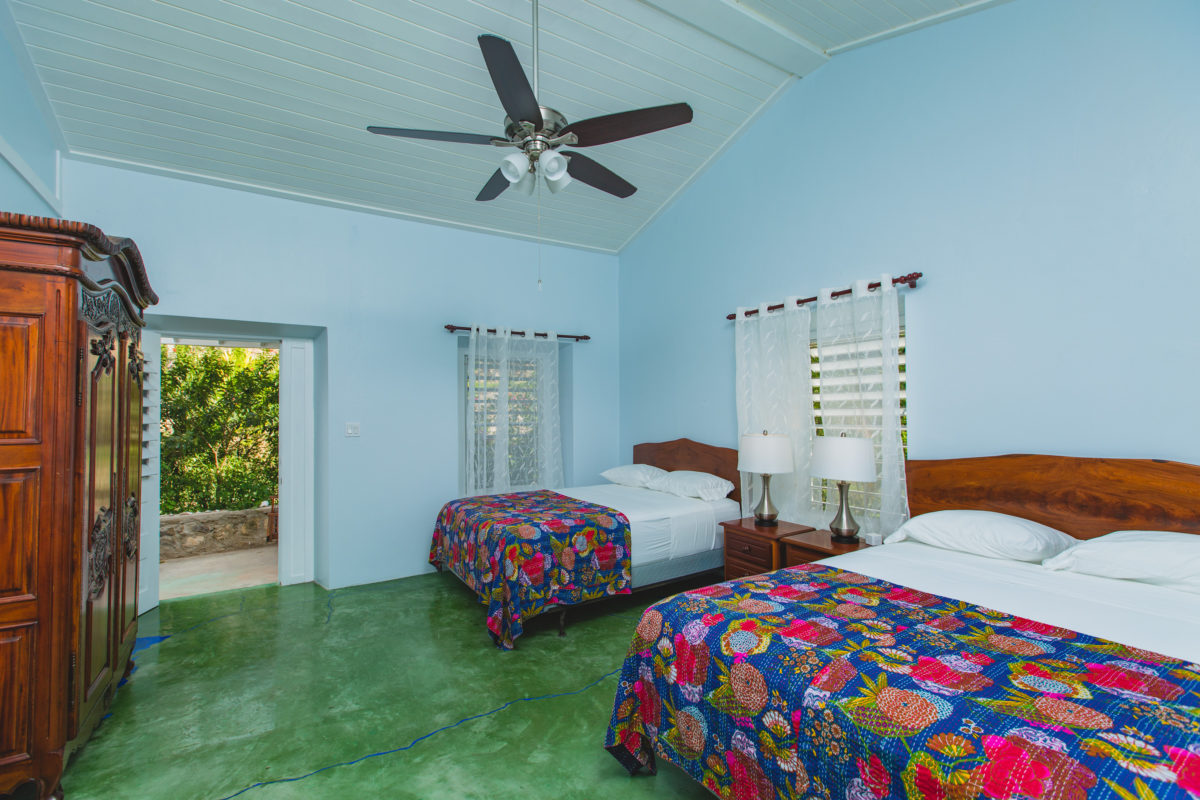 Well, at least this is the latest batch of photos that Corina and Ryan have shared with us of the place.
No doubt, they've made A TON of amazing progress in the past year.
As of February 2020, seven rooms spread among three different buildings – Great House, Ocean House, and Dragonfly – are available for booking. All rooms offer amazing ocean views looking due west, which must make for some incredible sunsets.
As with their other property, the Sugar Apple BnB, Ryan and Corina place an emphasis on healthy eats at Feather Leaf. Plant-based menu items feature a mix of fresh, seasonal items, many grown on-site.
By the looks and sounds of it, Ryan and Corina have another winner on their hands with Feather Leaf. Here's hoping we all get to check-in here soon…
For reservations and more info, visit the Feather Leaf Inn online.
Related Posts