Island-Hopping By Foot in French St. Martin
Some people encounter mountains, are discouraged, and turn back. Others relish the chance to scale new heights, the thrill of adventure spurring them ever onward. I consider myself firmly camped in the latter category, though mountains aren't really my thing.
A long-held fear of heights notwithstanding, it's islands that truly get my explorer juices flowing; in particular, the tiny islets you often see just offshore while adventuring around the Caribbean.
All too often these islets tease and tantalize, appearing close enough to touch. In reality, though, the swim would prove too taxing to most.
This isn't the case in St. Martin, though. At least not in la Baie de l'Embouchure.
As noted previously, this nature preserve is a haven for eco-adventures and exploring both on-shore and out in the surrounding seas. The hiking trails and lookout points looked nice to me when I stopped in here back in May, but not as nice as the tiny mound of land sitting in the bay.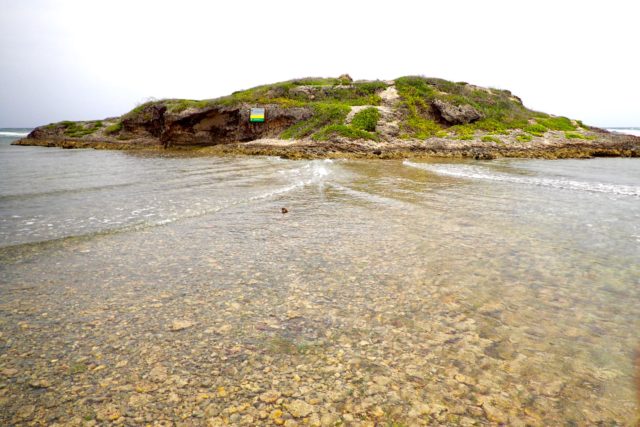 Yeah, you just know I had to get over there. Doing so couldn't have been any easier either. The water between the islet and mainland St. Martin was barely deep enough to cover my ankles. You just walk across…
Tip: Wild adventure this was not, but you'll want to keep your shoes on as jagged rocks and a smattering of sea urchins lie underfoot. The islet itself is quite rocky as well, so you'll need footwear of some kind to ascend to the summit.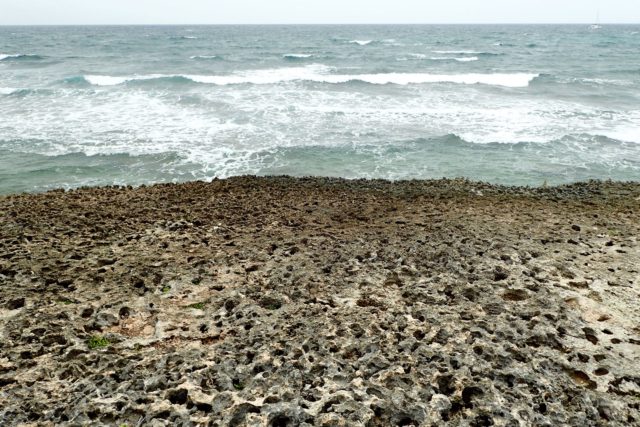 Amid the clouds and haze that greeted me atop the islet I just could make out the silhouette of St. Barts nearly 20 miles away.
No mere walk in the park, that island-hopping adventure would have to wait til another time…
Related Posts