The Secret to Snorkeling Creole Rock, St. Martin
To locals in St. Martin, it's said to resemble the head of an Amerindian male laying face up, the few remaining parts of his body visible above the waves trailing away to the east.
This is Creole Rock, an iconic natural symbol of French St. Martin and one of the most popular snorkeling spots around the island. So popular, in fact, that I would've just as soon skipped it if I hadn't been brought here by my new friend Matt.
The main man behind Caribbean Marines, the premiere speedboat charter operator on the island, Matt grew up on the seas that surround St. Martin learning the ins, outs, and special secrets of all the various seaborne attractions from his dad, who originally founded the business long ago.
"See where all those people are heading," he said as I snapped the lead photo above. "You want to go in the opposite direction."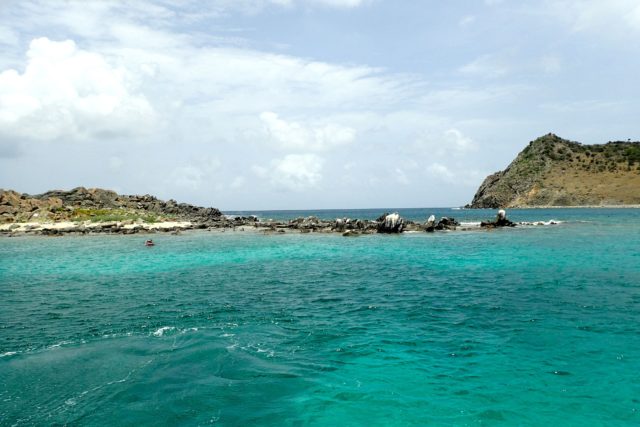 Matt explained that the masses were generally drawn to the "head" of Creole Rock as you can usually find a large concentration of fish beneath the waves there. Just behind the rocks at the "feet," though, the coral is in better shape…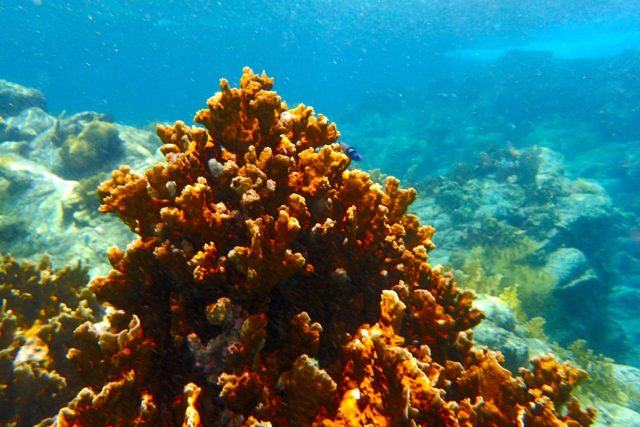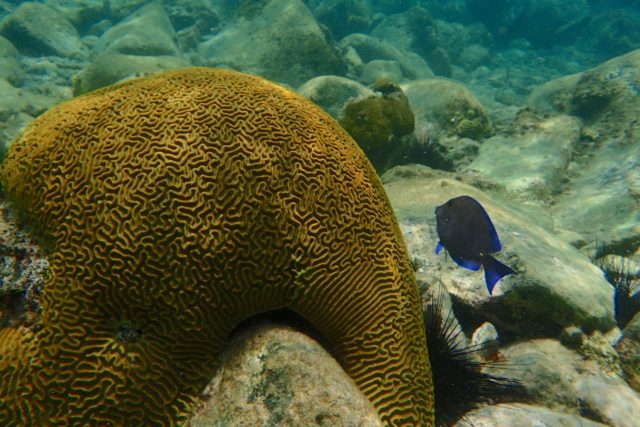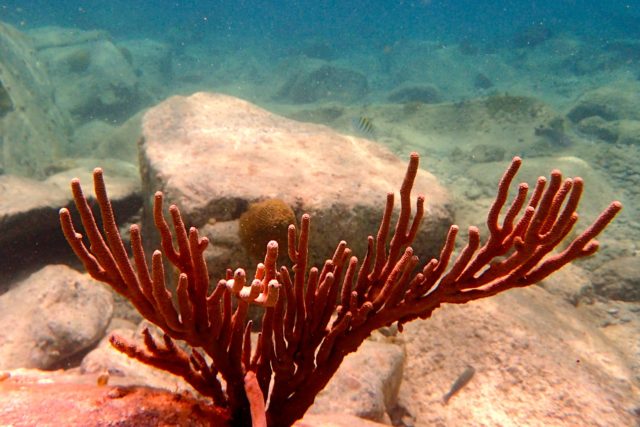 The fish over here may not have been as plentiful as what you might find at the head, but I found a fair amount of Blue Tang, Sergeant Majors, and lots of Blue Striped Grunts.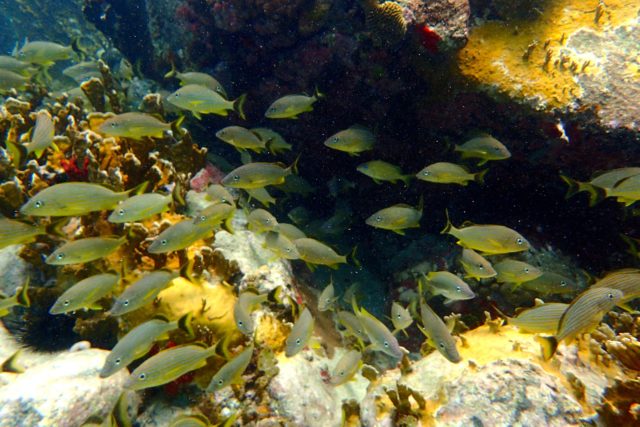 Oh yeah, and this cool Honeycomb Cow Fish too…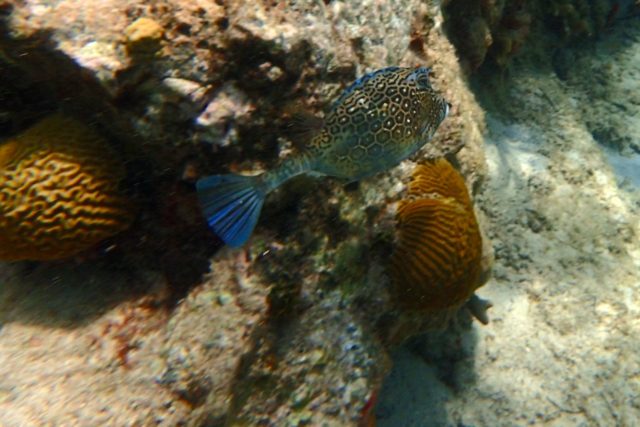 Note: the sea current around the feet of Creole Rock is pretty stiff. If you're not that strong of a swimmer, you'll want to stick to the head.
For more on Caribbean Marines speedboat charters, be sure to visit Matt online.
Related Posts