Uncommon Beauty: Vacation Like a Hollywood Star in Turks & Caicos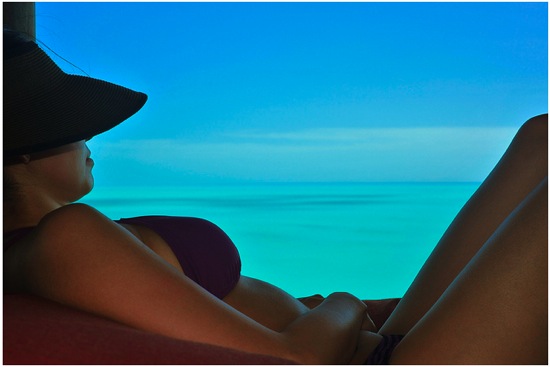 The sex appeal of the Turks & Caicos is undeniable. Not only are the beaches and surrounding waters absolutely idyllic (see exhibit A above, or exhibit B right here), but these islands (particularly Providenciales, or Provo for short) have also become a favorite of the Hollywood elite.
As elsewhere in the Caribbean, many celebs visit the Turks & Caicos for a little R&R from time to time. A few, like Bruce Willis, Donna Karan, Michael Douglas, Keith Richards and Oprah Winfrey, reportedly own property here, making celebrity sightings more likely.
Naturally, a spate of posh resorts have sprung up in recent years further appealing to the Jet Set. Parrot Cay, Amanyara, the Wymara Resort and Villas Turks + Caicos, The Palms – the choice of exclusive, luxury accommodations here ranks among the best anywhere in the Caribbean.
Looking for something more exclusive? The Turks & Caicos have you covered there as well with a wide selection of luxury private home and villa rentals.
Still not exclusive enough for ya'? How about this: you can rent one of the celebs' homes!
That's right, a few celebrities offer guests the opportunity to experience what it's really like to walk in their star-studded shoes by vacationing in their Turks & Caicos homes. The price for such unique luxury is steep, of course. Bruce Willis' Parrot Cay residence, for example, goes for an eye-popping $20,000 per-night! This covers one five-bedroom main house, plus two three-bedroom villas, so your 20K goes pretty far, relatively speaking.
Parrot Cay pads owned by Christie Brinkley and Keith Richards are also available for $8,000 per night.
If you've got the means and some seriously starry eyes, I guess it's a small price to pay to live like your celluloid heroes, at least for a short while. Just be sure not to leave a mess in Bruce's bathroom…
Related Posts