Sundowner Music Festival, Turks and Caicos: Uncommon Envy
It's been a dream of mine for a long, long time – to sit at the beach, guitar in hand, strumming away in concert with the waves, the birds, the breeze…
I can't play guitar, though. Tried lessons as a kid, but nothing ever stuck; another childhood dream never to be realized…
Or is it?
Recently, I learned of a unique Caribbean music festival where I just might be able make my music dreams come true in grand fashion. It's called the Sundowner Music Festival, and true to my ambitions, it offers much more than the usual series of performances for music lovers to watch.
Indeed, this music fest encourages participation, pairing aspiring musicians with pro performers, producers, and songwriters for a once-in-a-lifetime musical learning experience. The setting for this special event: the sublime surrounds in and around The Somerset on Grace Bay in Providenciales, Turks and Caicos.
If you've ever been to The Somerset and spent any time with the resort's gregarious GM, Urmas Karner, then the participatory nature of the Sundowner Music Festival will make sense. You see, Urmas is an accomplished musician in his own right. The wife and I were privy to an impromptu jam session with Urmas and a few friends during our summer escape to Provo last year, singing along to a variety of classic rock, blues, and reggae standards over a rum-filled few hours that proved the icing on the cake of a marvelous trip.
Set for October 20-23, 2016, the Somerset's Sundowner Music Festival promises similarly fun times, with Urmas joined by such accomplished music industry hit-makers as multi-platinum producer and chart-topping songwriter Wyatt Easterling; Grammy-winning songwriter, producer, and Emmylou Harris band member Phil Madeira; Pop/Rock duo Naked Blue; and Country artist Lacy Jade.
Sting, Carole King, Keith Urban, Keb' Mo, Garth Brooks, Toby Keith, and Dierks Bentley are among the many superstars these folks have worked with, so surely they can make something out of me, right…?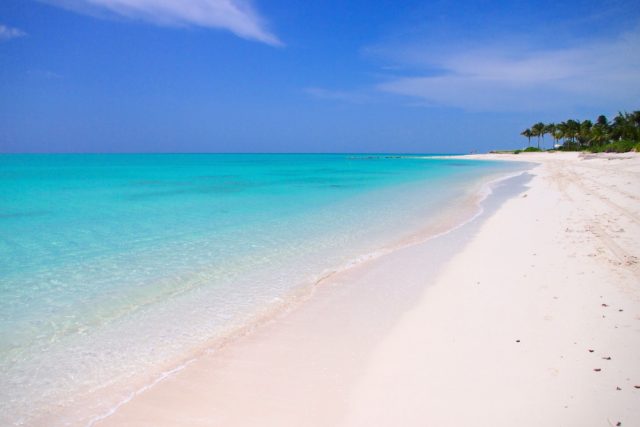 Workshops, including one with local school children, concert performances, and a Cruise & Beach Jam are all part of the fun. Plus, you get to stay at The Somerset, which as we've noted before is a very, VERY good thing.
Guests of The Somerset can easily add Sundowner Music Festival tickets for access to concerts, the Cruise & Beach Jam, and other events for a special guest price of only $75 per person. (Non-guests pay $100.) Tickets may be purchased at the front desk or right here.
As an added bonus, Somerset guests also save 20% on resort stays of three nights or more during October 14-30, 2016. (Daily Continental breakfast is also included.)
For reservations and more information, visit The Somerset online or call them at 1-877-887-5722.
Hope to see you in the Somerset sand, guitar in hand…
*Lead photo credit: Flickr user Benjamin Balázs.
Save
Save
Save
Save
Related Posts