Celebrate Caribbean Culture with Third World at Love City Live!
Any trip to St. John is guaranteed to reward the uncommon traveler with treasure. I've always thought this (or something like it, anyway). I may have been born and raised on a similarly small and beautiful tropical island just about 40 miles south, but St. John always seemed different to me… a quintessential paradise… magical, like a place you'd find at the end of a rainbow.
If you're lucky enough to be in St. John later this month, you'll be able to enjoy a new and unique addition to the island's normal collection of treasures – the very first Love City Live festival.
The name Love City is an old nickname for St. John, and as the event organizer and St. John native Glenn Wasi Philbert says, he hopes that the festival brings back some of the island's authentic old vibe that he remembers from his youth.
"Love City Live is about coming together and immersing ourselves in celebrating our unique Caribbean culture and artistry – the things that make us who we are."
This coming together will take place over seven nights of fun between January 16 and 30. (Click here for the full event schedule). Caribbean music, art, cuisine and more will be showcased in various spots all around St. John, exposing festival goers to the special aspects of the island's various communities.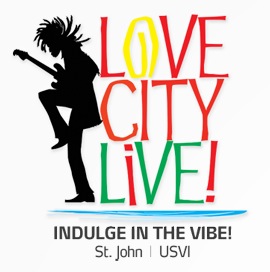 The Power Boat Party this Sunday looks like a good lime. As does the Ole' Time Fish Fry on the 22nd. And you know I wouldn't miss the Beer Vibes Happy Hour on the 27th sponsored by our friends at St. Johns Brewers. All of it sounds great, but clearly the main event is the big concert on Saturday, January 29th featuring legendary reggae band Third World!
Try Jah Love, Sense of Purpose, Reggae Ambassador, 96 Degrees in the Shade, Shine Like a Blazing Fire – yes, THE ONE AND ONLY THIRD WORLD IS COMING TO TINY ST. JOHN!
Can you tell I'm a little excited about this?
Third World's performance at Love City Live will kick off the group's 2011 world tour and mark the launch of their newest album, "Patriots". If you love reggae, a good party, and you're anywhere near St. John on the 29th, then Love City Live is definitely the place you'll want to be.
For more info and ticket sales, click here to visit the Love City Live website.
Related Posts