Uncommon Beauty: Cepe Beach, Venezuela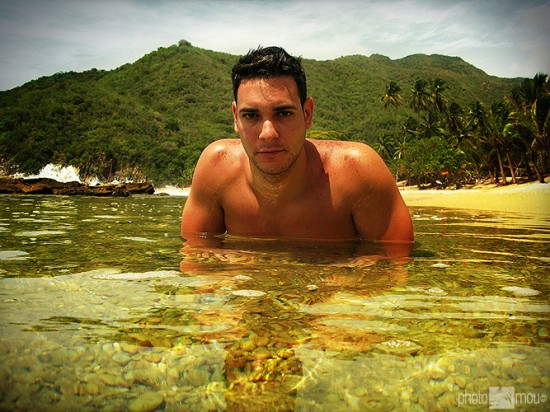 Most any day on any beach in the Caribbean is bound to be fun, but a day spent at Cepe Beach in Venezuela promises to be a whole lot more. This place just oozes idyllic with an undeveloped strip of pristine white sand, crystal-clear water and minimal signs of civilization.
We love our beaches secluded, and Cepe definitely fits the bill. In fact, the only way to get here is by hitching a boat ride from the town of Choroni, a good 30 minutes away. The only crowds are the fish in the sea and the lush vegetation in the hills to the south. It follows, then, that snorkeling/scuba diving and hiking are popular pursuits among the visitors here.
One of the best hikes will take you to the quaint, colonial town of Cepe, a pleasant 25 minutes from the beach. Ancient petroglifos produced by the Araguacos and Tacarigua Indians can be found in and around the town, offering a glimpse into this remote area's vibrant past.
Will you meet a "looker" like our friend pictured above at Cepe? Who knows. Either way, this beach is definitely worth the trip.
Related Posts