Saint Barnabas Anglican Church: Antiguan Green House of God
You run across a lot of churches while driving around Antigua. Modest, majestic, and everything in-between, there's a house of worship to suit most every style. Then, there's Saint Barnabas Anglican Church…
Hmm… With all due respect, this is one church that style forgot.
I was zipping around the island this past August on a quickie tour arranged by my amazing hosts at the Sugar Ridge Hotel. We passed dozens of churches along the way, many of which I would've loved to explore and photograph if I had more time.
It's Just So… Green!
Upon first seeing St. Barnabas, though, I just had to stop. It's just so… umm… striking. Yes, that's the word: striking, both in its seemingly random mishmash of architectural styles and its color *ahem* scheme.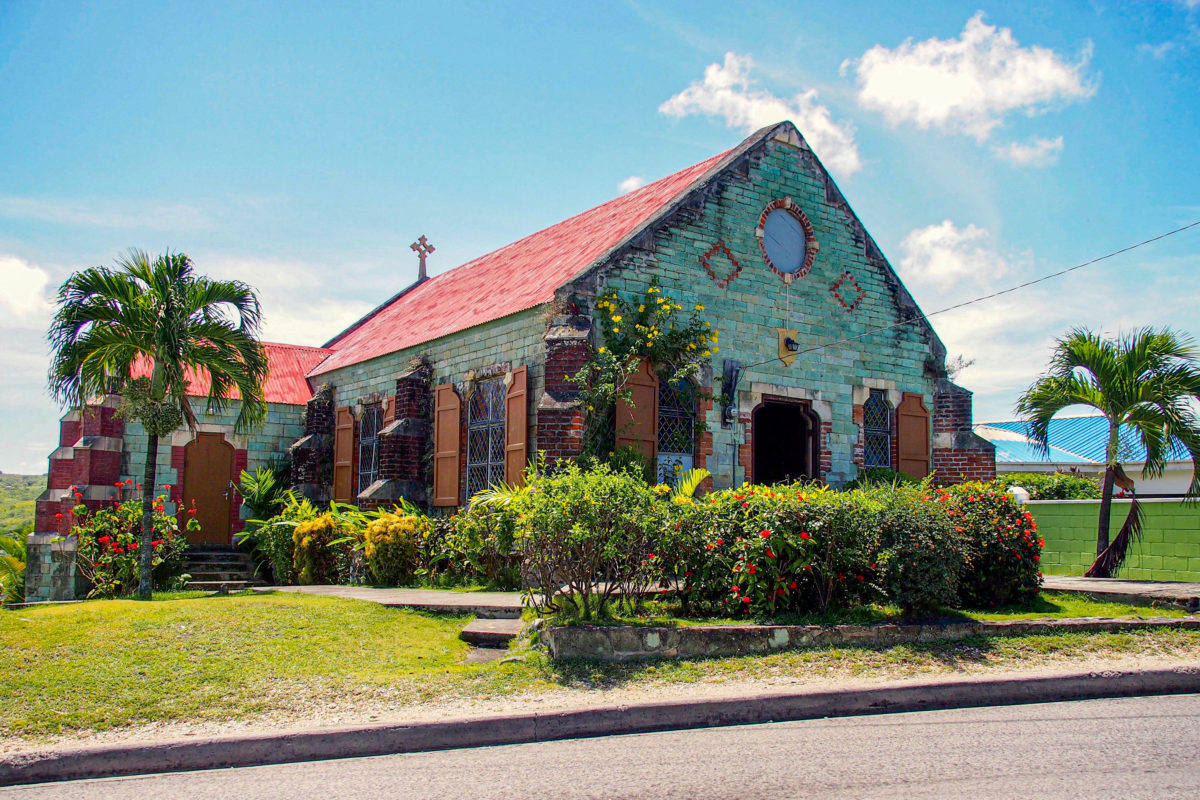 It's the green that really struck me. A most unnatural hue (or so I thought) that called to mind the horror of Frankenstein, or the slime from that old Nickelodeon show.
Looks do have a tendency to deceive, however, a notion that in the case of Saint Barnabas Anglican Church eventually caused me to see that distinctive green in an altogether different light.
Saint Barnabas Anglican Church History
My "conversion" occurred after researching a bit of St. Barnabas' history. The church dates all the way back to the 1840s. Up until that time, St. Paul's Church in Falmouth was the principal house of worship on the island. A massive earthquake in 1843 destroyed St. Paul's, however, bringing Saint Barnabas to prominence.
All that's interesting, but it's the material used in St. Barnabas' construction – Antigua green stone – that makes me appreciate it all the more.
Liberta, Proud Home Of Antigua Green Stone
Indeed, the structure and its color are as natural as can be! The unique stone comes from the Liberta area of Antigua, where the Church is found. All around here you see homes, walls, and other buildings sporting the same green hue.
When I look back on Saint Barnabas Anglican Church and the other green buildings in Liberta now, I find them all to be beautiful. Not so much for their aesthetics, but rather their 100% natural and unique Antiguaness. The enduring strength of their walls a testament to Antigua's firm foundation; their color reflecting the island's uniquely special character.
Related Posts