Not Enough Time for Castaways Antigua: Uncommon Envy
There's never enough time…
I've expressed this sentiment a time or two before, of course. But, as was the case when I barely squeezed in a last-second hike in Dominica or that other time when I managed to enjoy a small taste of the "real fun" at Mackey's Sand Bar in Bimini, I generally tend to find ways to max-out the waning moments of my assorted journeys.
On my last trip to Antigua, those maxed-out waning moments were spent here, at Castaways.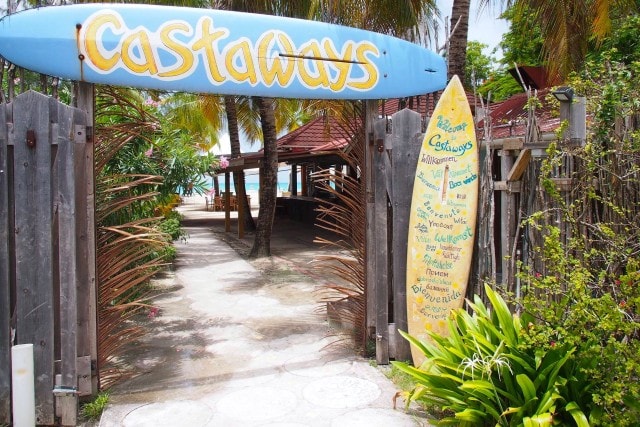 This place may be one of the better-known beach bars on the island, but I seriously had no idea I'd happen upon when I ventured down from my lofty (literally and figuratively) suite at Sugar Ridge. Just a few short hours remained before I was to head to the airport. All I wanted to do was take a walk through Jolly Harbour just down the hill from the property.
Over the previous four days I'd enjoyed watching boats of all sizes come and go through the busy port. I'd also heard of the many nice shops and restaurants in the marina. All of it seemed well worth investigating.
There was only one problem – it was Sunday morning.
Not much was open, a fact that sped my way to Jolly Harbour's South Beach shores, and Castaways.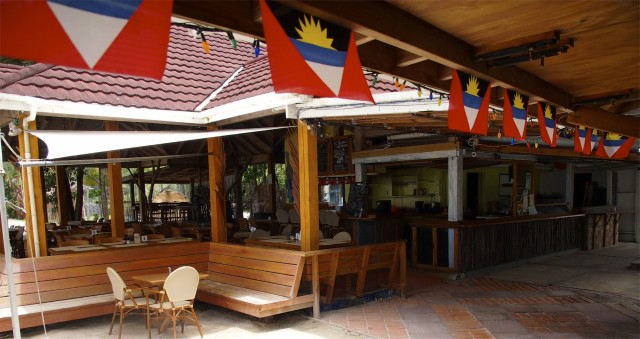 The bar itself barely appeared to be open when I strolled along around about 11am, though one of the servers assured me they open daily at 8am for breakfast.
I also learned that Monday's and Friday's are the big nights here, with a live local band kicking off the work week and karaoke fun to end it both keeping the place hopping til all hours of the night.
I'd miss out, of course, though the stiff rum punch in my hand and the view of the beach before me proved a nice panacea at the time.
My next trip to Antigua will definitely include a Monday night, though, and a lot more time at Castaways.
Related Posts