Discovering The All-New Arashi Beach Shack
Arashi Beach has long been loved by anyone and everyone setting foot in Aruba for reasons made plain by the photo above.
The beach sits just below the California Lighthouse, one of the island's top attractions, so it's virtually impossible to miss even if your visit, like mine, is a short one. Soft white sands, calm surf, and radiant blue seas also make it nearly impossible to leave.
The wife and I happened over here on the morning of our last day in Aruba last August. Thoughts of missing our flight entered our heads soon after we arrived, though it wasn't just the beach that made us want to spend more time here than we had to spare.
Arashi Beach Shack
Its name will deceive you. (It's too nice to be a shack.)
Its staff may give you pause. (These guys are too young to be slinging beers.)
In the end, though, Arashi Beach Shack will win your heart.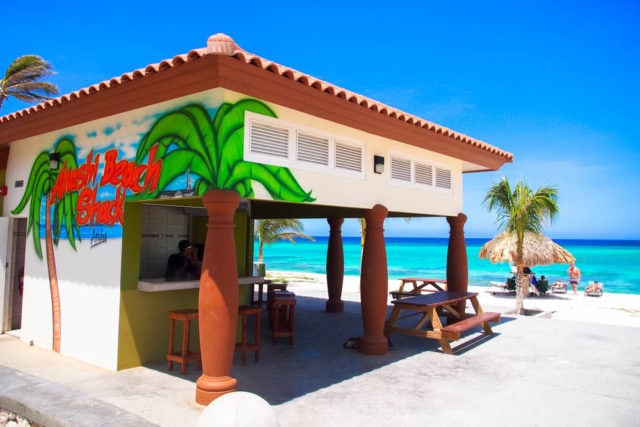 The place had only been open for a month when we stopped in. I's were still being dotted; t's crossed. The vibe, though, was definitely on-point – easy-going, beachy, and utterly relaxing.
Edwin (19) and Jonah (17), two cousins working the place, told us that their Shack was one of a series of new similarly-styled seaside concessions coming soon to several beaches all across Aruba.
The offerings were simple: cold beers and soft drinks, light snacks, laughs. A stray dog adopted by the bar and nicknamed Arashi lazed about, amenable to scraps and petting.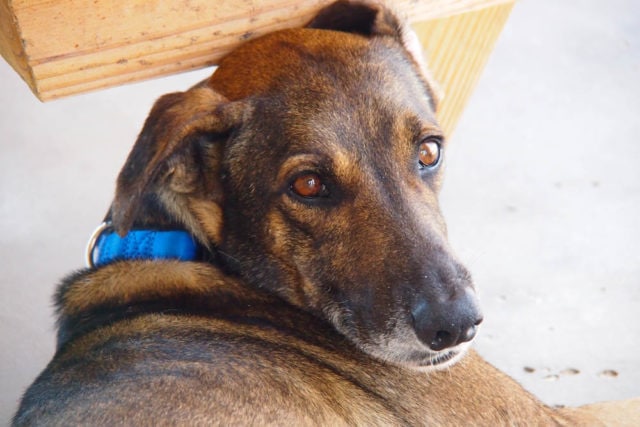 Snorkel gear was also available; just $5 for a full day's rental. Clean and tidy restrooms also carried a small usage cost, a minor annoyance that did little to detract from the nice lime here.
Our time was up all-too-soon, of course, but we'll definitely be back to hang with Edwin, Jonah, and Arashi again soon.
Save
Save
Related Posts