Checking into Chabil Mar Where Luxury Meets Magic in Belize
Luxury hotels, while pampering, often come at the expense of the special brand of magic moments solely the province of more modest and distinctly local forms of accommodation.
With the Chabil Mar boutique resort and its close connection to the nearby fishing village of Placencia, though, you get the best of both worlds.
Luxury
Exclusivity is one of the surest signs of luxury. At Chabil Mar, Mayan for "beautiful sea," there are just 19 individually decorated villas, plus one honeymoon suite. That's it. Expect the staff to know your name, preferences, and needs with astonishing speed.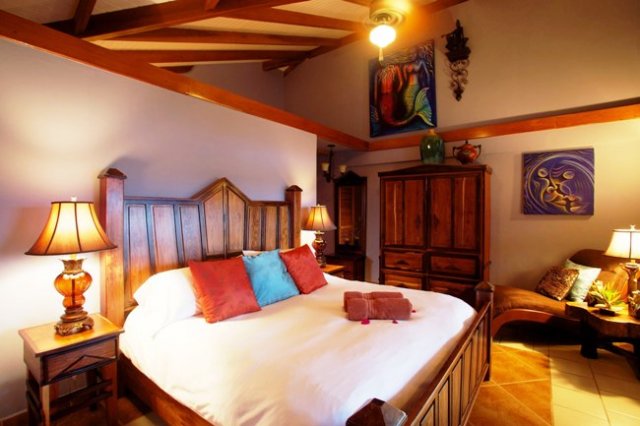 The villa I enjoyed on my last trip was spacious with a living room area, full kitchen, multi-zone air conditioning, a large veranda with a stellar sea view, and some of the softest sheets to ever caress my rum-soaked bones off to la la land.
Winding through the villas is a lush, tropical garden. Here, breadfruit, bougainvillea, lime trees, Christmas palms, black orchids (the Belizean national flower), and a menagerie of topiary carve out cozy corners enveloping the two infinity pools and beachfront sitting areas.
And speaking of the beach… It's little. At just 400 feet, it won't be winning any awards for its size any time soon, but trust me, you won't need anything more. Once I plunked down in one of the canopied beds, the only thing that almost roused me from soaking up the sun was the desire for an ice-cold cocktail. I say "almost" because no sooner had the thought entered my mind, than a fresh watermelon and lime libation laced with just the right amount of rum materialized in my hand, thanks to the attentive staff I mentioned before.
Magic
Travelers Rum, fry jacks for breakfast (more on these another time), the aforementioned breadfruit, fresh fruit from the weekly market, be they on your plate or in your cocktail, the occasional lazy iguana giving you the eye, and more — Chabil Mar definitely delivers a taste of Belize.
To more fully immerse yourself in the real Belize, though, you'll want to borrow one of the property's several beach cruiser bicycles and ride into town. It only takes about five minutes, and for me, there was no better way to start the day.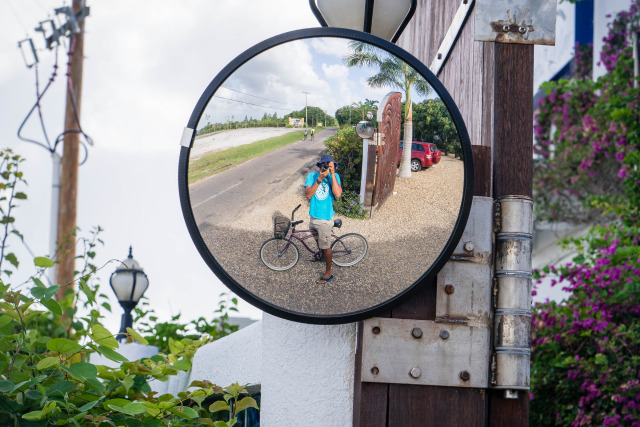 My first stop would always be one of the local roadside food stands. Carmen & Maria's for old-school breakfast burritos, AJ's Local Fam Grub for Johnnie cakes with fish, Mim's Authentic Belizean Cooking, or my favorite: Belize Mexican Tacos! Just pull up a chair, bench, bike seat, or whatever you can find to start the day like a local. As you sample the simple fare, the village comes to life all around you.
Tiny babies ride by squeezed between their parents on bikes that have seen better days, firemen sort out their old Volvo firetruck, Brewed Awakenings slings freshly roasted Belizean coffee, fishermen freshly free of their morning's catch find shade to sleep the day away, kids head to school riding their friends' handlebars, and travelers stumble into the streets after a long night at bars like Street Feet Night Club.
This is sun-baked Placencia.
And it's magic.
Knowing that the luxurious Chabil Mar will be your oasis whenever you're ready for a siesta?
Well, is "luxury magic" a thing?
Related Posts