Own an Ultra-Luxe Piece of Belize at The Baymen Lodge and Spa: Uncommon Buy
It's a jungle out there.
The famous phrase is associated with all types of investment opportunities, though usually not in the same way as it is in the case of The Baymen Lodge and Spa.
An all-new luxury boutique hotel currently in the development phase, The Baymen will be situated in the heart of Belize's Cayo Rainforest when it opens under the Noble House flag in November 2015. So yes, it will literally be a jungle out here, albeit a rather fancy one…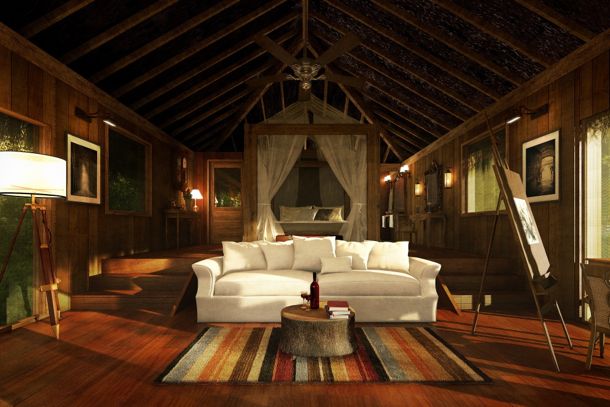 The Baymen is being planned as an eco-friendly boutique hotel offering the best in luxury living set in a private and secluded 1,000-acre slice of rainforest. If their website and promotional images are any indication of what's to come, then denizens of old world elegance and style will feel quite at home here.
Each individual Baymen residence will exude colonial charm, as evidenced above. At the same time, sleek, high-quality modern appointments and fixtures will afford the very latest in comfort and conveniences.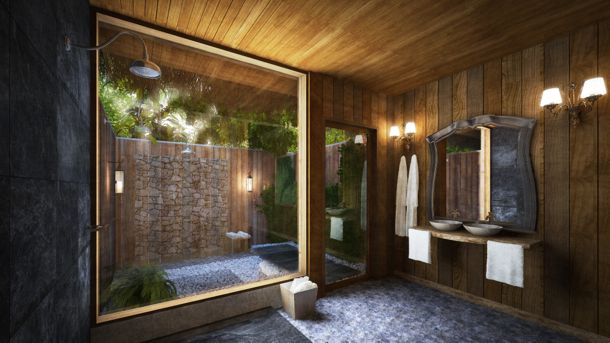 The Baymen Spa promises some pretty sweet comforts of its own. The facility is being planned to work as an extension of the natural rainforest surroundings, combining a man-made infinity pool and hot tub with natural Mayan spring pools and a waterfall.
This amazing natural wine cave will work in similar fashion…
It all looks and sounds pretty great, though the investment opportunity here might just be a little bit better.
Deluxe Baymen suites measuring 700 square feet are currently going for US$230,000. Luxury residences (1,000 square feet) are listed at US$300,000, while two-bedroom suites – essentially two adjoining deluxe suites – are priced at US$460,000.
Your investment gets you 30 days each year at The Baymen (or its sister property, Belize Ocean Club), as well as a nice return based on the success of the hotel.
With tourism arrivals to Belize on the rise and the pros at Noble House running the show, this jungle foray could turn out mighty fine.
For more on The Baymen Lodge and Spa, visit the development website.
Related Posts