Notorious Petit Nevis: Uncommon Attraction
From high atop the hills that rise above the sedate seaside village of Friendship on the south coast of Bequia, Petit Nevis bears every bit the air of a classic Caribbean private islet. She's small (just 71 acres), uninhabited, and blessed with all manner of exotic natural wonders, both on land and in her surrounding seas.
With one look, I was hooked.
Seeing her from this elevated perch, as I was lucky enough to do some years ago while previewing home sites with Emmett Pace, co-owner of Sugar Reef Bequia and one of the top real estate pros on the island, it never would've dawned on me that I was looking at one of the most notorious spots in the Caribbean…
Turn back the clock 130 years. Slavery had only been abolished in the British West Indies for about 50 years, the islands still very much in the midst of adapting to the new economic realities.
Some turned to indentured labor to keep sugar crops going. Others invested more heavily in shipping and trade. Still others focused on the sea, nowhere more notoriously than Bequia, and in particular, its tiny satellite islet, Petit Nevis.
It's here that the Caribbean's most enduring legacy of whaling was born in 1886.
For 150 years, whalers brought their catches ashore on Petit Nevis for flensing at the whaling station here. As the practice became taboo in more recent times, the private owners of Petit Nevis distanced themselves from whaling, closing their facility in 1993.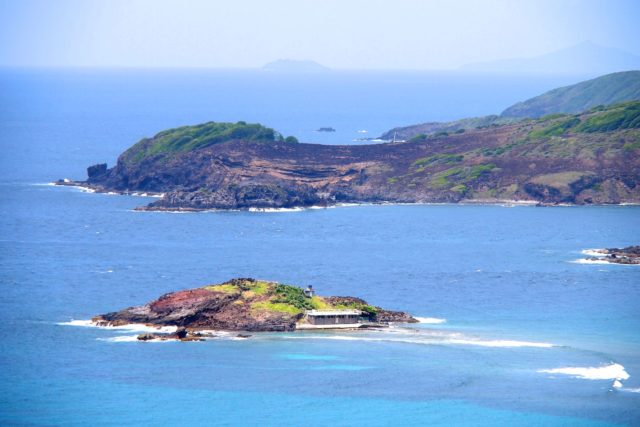 Today, a new whaling station operates on even smaller Semplers Cay – sitting just a stone's throw from Petit Nevis – as Bequia remains one of only four places on earth where "Aboriginal Subsustence Whaling" is allowed by the International Whaling Commission (IWC).
(More on the IWC's stance on Aboriginal Subsistence Whaling here.)
For details on how you can check out the ruins of the old whaling station on Petit Nevis, click here.
Save
Related Posts