Beware The Mystical Silk Cotton Tree: Haunted Caribbean
While it's true that Halloween isn't much celebrated in the Caribbean, you'd be wise to avoid this tree if you happen to be in the region on October 31st, or any other time for that matter… This is the legendary silk cotton tree (also called the kapok tree). It's easily among the most feared and notorious symbols of the spirit world in the West Indies.
Silk cotton tree history
The reverence attached to these trees goes all the way back to the slave days, a product of ancient belief systems practiced throughout West Africa. This, of course, is the native home to a great many slaves, as well as the silk cotton trees themselves.
According to folklore, the silk cotton tree is one of the best places to find spirits, duppies, and other supernatural beings. They live inside the trees, which presents a bit of a problem if you're ever trying to build something where these bad boys are found.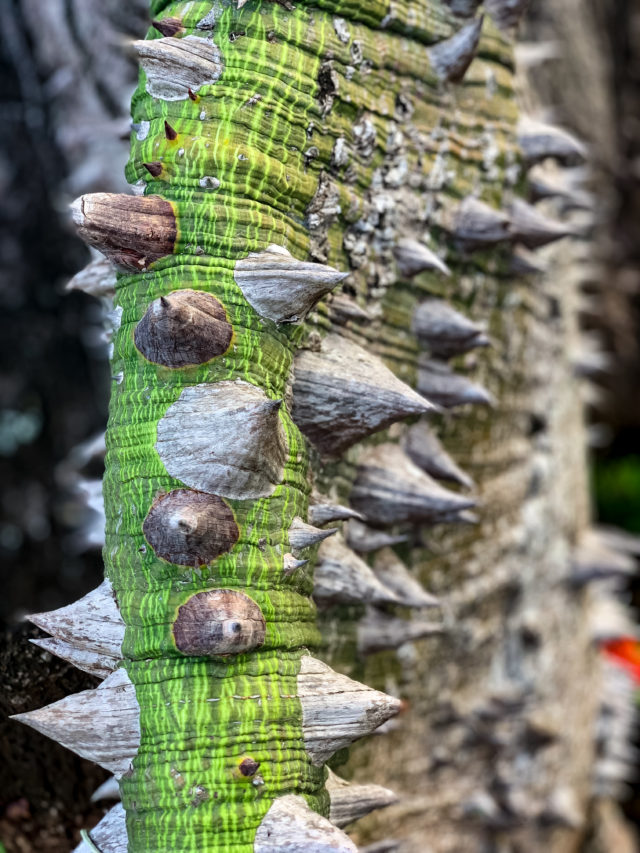 Don't tangle with this tree
Tales of folks refusing to cut down silk cotton trees for fear of releasing the spirits inside are not uncommon across the Caribbean. One of the more notable ones I've heard concerns the construction of the East Coast Highway in Guyana some years ago.
Near the village of Mahaicony, there apparently once grew a rather large silk cotton tree right smack dab in the middle of the route where the new highway was planned. Naturally, highway planners sought to cut it down.
Bad idea.
It's said that engineers who dared try remove the tree were struck dead!
Eventually, the highway was completed. However, at Mahaicony, it was split into two lanes, allowing the silk cotton to continue growing (and providing shelter to its spirits) in peace, in the middle of the road.
Hmmm… I don't know about you, but if I'm ever lucky enough to be building a house anywhere in the Caribbean and I happen to encounter one of these trees on my property, you can be sure I won't be disturbing it one bit!
Related Posts