Havana Club 7 – Immortal Rum Divino de Cuba
All great rums boast a strong legacy. These legacies are born of history, family tradition, secrets, and legends. A precious few extra special rums, though, take things a step further. They employ unique touches that elevate their rum to immortality. Havana Club 7 is one such extra special rum.
Editor's note: As with our recent review of Havana Club Especial, we must point out that the Havana Club 7 we've come to praise here is a product of Cuba. This Havana Club de Cuba has zero affiliation with the Havana Club brand available in the United States. No offense to Bacardi, which produces the USA Havana Club. Just setting the record straight.
The Pride of Cuba
Now, there exist more pedigreed Cuban rums than HC7. Cuban rums with more elevated age statements. Cuban rums accorded more bonafides by the connoisseurial set.
No Cuban rum, though, is more synonymous with Cuba than Havana Club 7. As the genius behind its creation, legendary master blender Don José Navarro, noted: el siete is…
The very essence of Cuban rum.
Its smooth character and bold flavors are surprising for a rum of such a modest age. The unique touch that Havana Club employs in its aging, though, explains a lot about its sophistication.
Havana Club 7 Tasting Notes
Before we give up any secrets, though, let's enjoy a taste.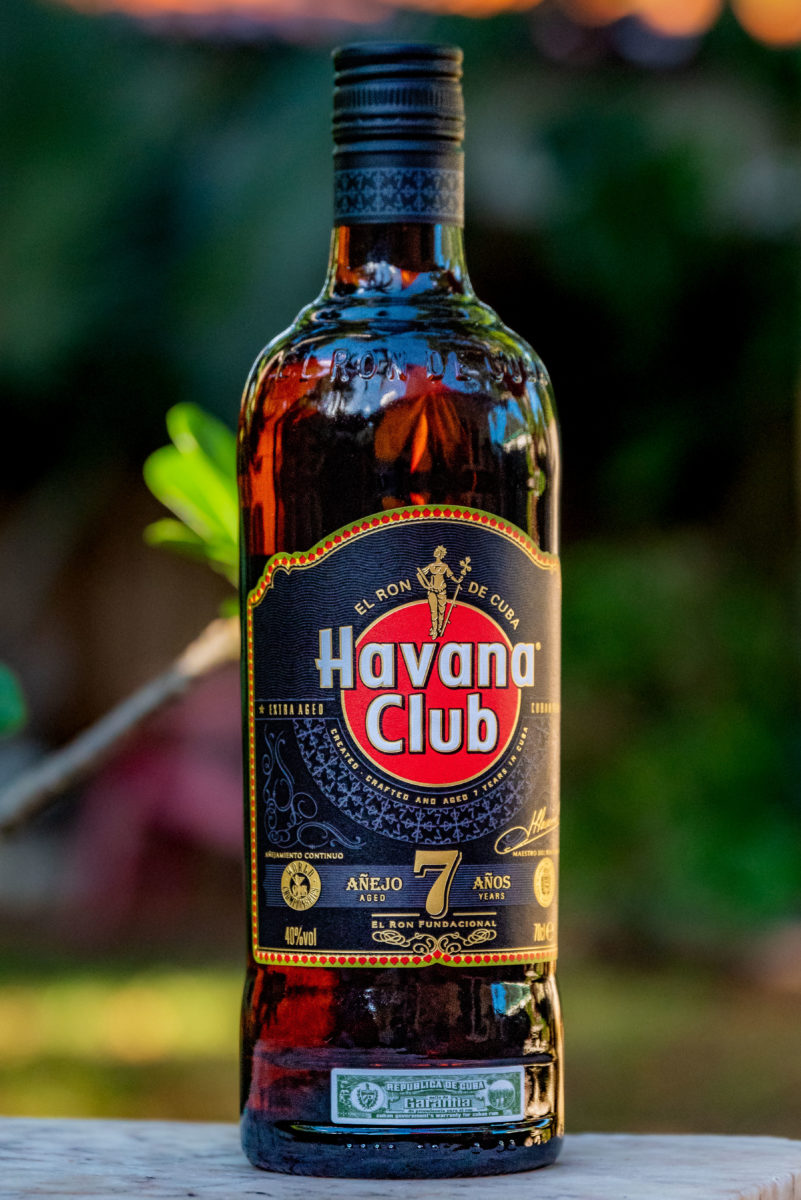 At first glance in your glass, Havana Club 7 is simply gorgeous. An amber beauty; arousing…enticing.
On the nose, more arousal. Very sexy notes of tropical fruit and spices meld beautifully with tobacco and a nice, understated hint of vanilla.
On the lips, a symphony of West Indian niceness. Cacao, molasses, and honey flavors emerge within the melange of fruits, tobacco, and spices. Everything remains in balance, though, a marvelous light burn warming your heart serving as the veritable cherry on top.
Immortal Aging
So, what's the secret to all this majesty? How does Havana Club craft a seven-year-old rum with the chops of a much more mature blend?
Honestly, I'm not entirely sure, though I imagine that it has something to do with HC7's aging.
Like a lot of my favorite rums, Havana Club 7 is aged in casks formerly used to age Bourbon. The character it imparts from the wood-soaked Bourbon no doubt adds to HC7's sophistication.
That's not what really sets this special ron Cubano apart, however.
The real trick here is the manner in which Havana Club has always held back a good 20% of its Havana Club 7 output each year. From the very start of its production, this 20% has been blended into newly distilled, unaged HC7. In this way, every new bottle contains elements of Cuba's quintessential rum that are much, much older than the seven years printed on the label.
This ensures that Havana Club 7 lives on, forever immortal like my love for this very special rum.
Where To Buy Havana Club 7
Sadly, the best taste of Cuba, like all other everything's made in Cuba, are still not available for purchase in the United States. You can, however, legally pick up a bottle in Cuba, or other spots around the Caribbean, and bring it back into the USA. I've done so with no problems following visits to Camaguey, Port-au-Prince, Nassau, and St. Maarten in recent years.
Best of all, you can expect to pay less than US$30 per-bottle! A true bargain worthy of making a trip to the islands soon.
¡Salud!
Related Posts