Remnants Of T.S. Erika Along The Road To Recovery
Signs of Tropical Storm Erika's unwelcome visit to Dominica back in late-August weren't hard to find when I visited the island last week.
Driving north from the capital city of Roseau along the Caribbean coast, we soon spied a handful of wrecked cars filled to varying degrees with mud at the side of the road. A washed-out bridge soon followed; then another as we made our way to Colihaut.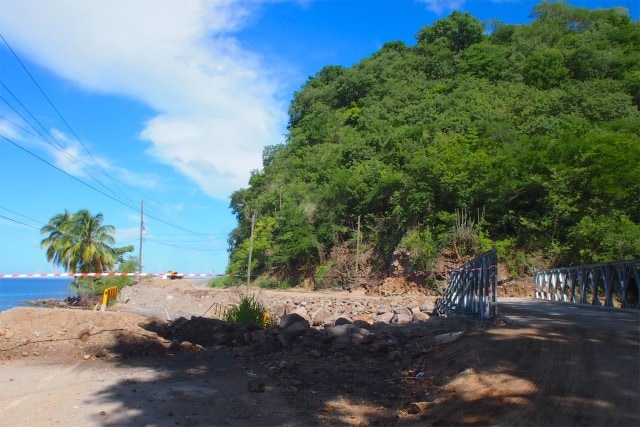 I'd heard that the small and quiet seaside village located just a few miles south of Portsmouth had been among the areas hardest hit by Erika's floods. The lead photo above, which I snapped along Colihaut's shore, right at the point where her namesake river reaches the sea, lends credence to this.
My granny used to tell me they had a storm in 1916 like this, but not so bad.
Several different Colihaut residents with whom I chatted shared the same recollection of long-ago stories about a storm that hit a century ago. The damage here back then approached the level of Erika, they said, but all agreed that the village had never seen flooding on a scale equal to what occurred six weeks ago.
Erika, it seems, was unprecedented.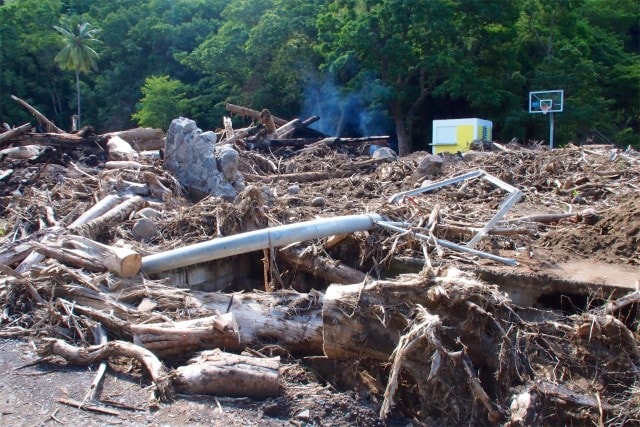 Images like these, though, only tell half the story of the Colihaut of today. And if the clean-up and recovery here keep moving as fast as I observed, they won't tell any of the village's story before too long.
Here, and all the way along the road from Roseau, the sense I got was not of loss or despair, but of recovery, resiliency, and moving forward.
The roads, in particular, stood out in this regard. All the ones we traveled along the Caribbean coast were passable, with temporary bridges and short detours keeping traffic moving in spots where parts of the road were washed away, an impressive feat so soon after a major storm.
The people, as well, espoused a strength one might find surprising in light of Erika. Everyone I met along the Caribbean coast was already speaking of Erika's floods in a manner similar to that of the 1916 storm – like something significant, something to be remembered, but most definitely something squarely in the past.
Take Paul George, for instance.
An elderly man living directly across from St. Peter's Church in the center of Colihaut, a church he helped to build with his bare hands in the late-1940's by quarrying stone from a hill that marks the northern edge of the village, he seemed as keen to tell me about controversial plans to develop a community center on Colihaut land where slaves were formerly bought and sold as he was about the storm.
Speaking with Mr. George and others around Colihaut, it was like Erika had passed long, long ago.
(Paul George also makes a mean cane juice, and as the sign on his house clearly says, it's always available for sale.)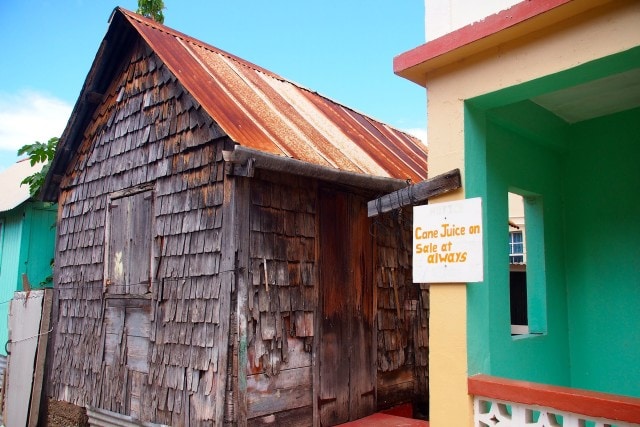 Further south in Coulibistre, another small village hard hit by Erika, the vibe was much the same.
More mud than usual lined the streets as workers continued putting things back in order. Three cars like this one sat in the shallows where another river emptied into the Caribbean Sea.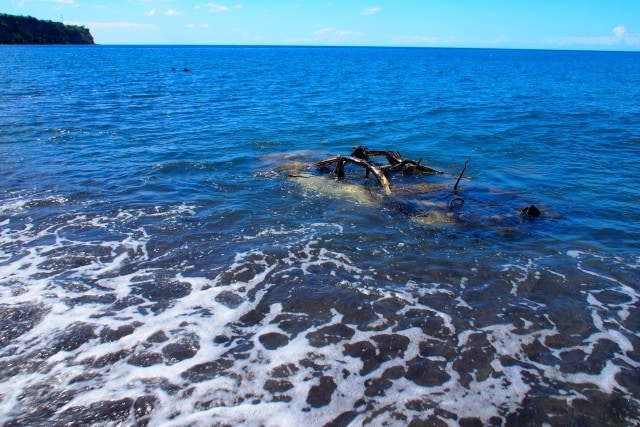 Steps away, though, at D Fish Pot, a simple roadside shack of a bar with a sweet sea view, it was West Indian island life as usual.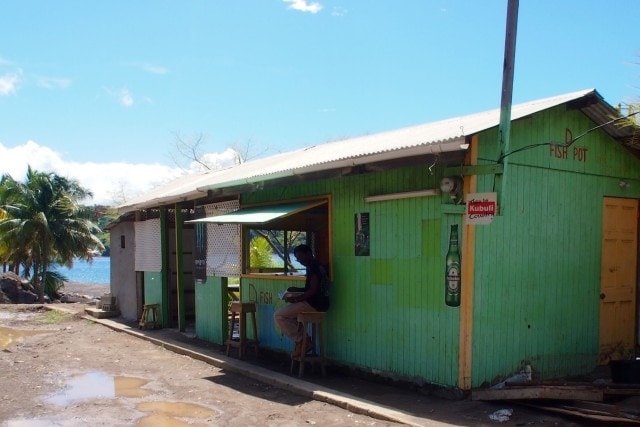 Soca blaring, laughs, cold beer, strong rum, flirty talk – de usual.
As the view that greeted me to start the day had intimated, things were good along Dominica's Caribbean coast. My journey to the hardest-hit areas of the country, though, was still to come…
Save
Related Posts