Do You Dare Shout At The Devil at La Boca Del Diablo?
If you could have a chat with the devil, what would you say?
Would you tell him a secret? Curse his name? Gloat about your track record of piety? Or try to shock him with your more sinful moments?
Well if there's something you want to get off your chest to the Prince of Darkness, head out toward Playa Rincon on the Samana Peninsula of the Dominican Republic to get up close and personal with el Diablo himself.
Or at least have a one sided conversation with him anyway…
On the way to Playa Rincon and Las Galeras (up the road from Xeliter Vista Mare) hug the coastline on the right instead of turning inland. At the end of an unmarked, overgrown dirt road there's a clearing. (Ask for directions, if you need them.) Park your car here and meet Julio, the smiling man happy to introduce you to the Dark One.
From the parking area it's just a short walk out onto the sharp grey ironshore before you see it: a gaping maw down into the rocks spewing steam into the air.
Here, an otherworldly booming voice yells at all comers.
Now's your chance. Just stand on the edge of the deep, dark hole and give it all you've got.
Ask the devil a question – he shouts back. Whisper your deepest, darkest secrets – he shouts back. Curse his name at the top of your lungs (as Julio enjoys doing), and he shouts back! Just stand there and he repeatedly shouts back, spraying salvo after salvo of salty mist in your face!
Maybe it's because "La Boca Del Diablo" is really just an impressive blowhole cut into the jagged rocks from eons of waves crashing upon the nearby shore.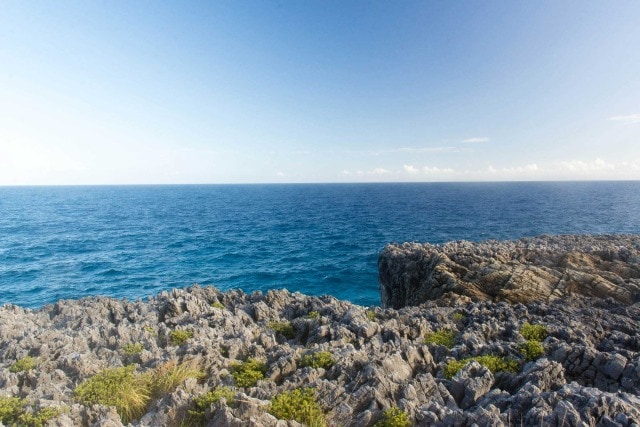 Or maybe we're not meant to understand the screams of El Diablo.
Whatever the reason, the answers all sound the same.
A trip to shout at the devil is worth checking out, though… Even if only to get whatever curses, praises(?), or devilish bits of boasting you may have been withholding off your chest.
Related Posts