Drift Snorkeling Deep Water Cay, The Bahamas
Due to the destruction brought on by Hurricane Dorian in September 2019, Deep Water Cay has ceased operations. As the property recovers in hopes of reopening, a fundraising drive has been launched to aid resort staff in rebuilding their lives. Should you wish to contribute,
please visit the Deep Water Cay website
.
In a place as elegant and effortlessly accommodating as Deep Water Cay, I guess I shouldn't have been surprised to be pampered on my lone scheduled snorkeling adventure. Remember my amazing villa digs? Everything here is geared toward helping you unwind in style, at your own pace, while enjoying the very best of The Bahamas.
The drift snorkeling excursion offered by the property is no exception.
Drift Snorkeling Deep Water Cay Difference
The type of snorkeling I usually find myself engaged in tends to be more taxing than relaxing, requiring rigorous swimming, free-diving, and such.
Not so on the Deep Water Cay drift snorkel… Well, not so unless you want it to be so.
As the name implies, this snorkeling requires you to do nothing more than drift. A strong and remarkably steady current carries you gently along within one of the waterways separating the smaller cays just east of Deep Water.
You could try to swim against the current, but yeah, umm, you'll fail. The current is THAT strong.
Starting at this blue hole where I made a stingray friend, my guide Philip, the dive master at DWC, and I drifted a good 30 minutes or so, passing tons of tropical fish, vibrant corals, sponges, and sea fans along the way.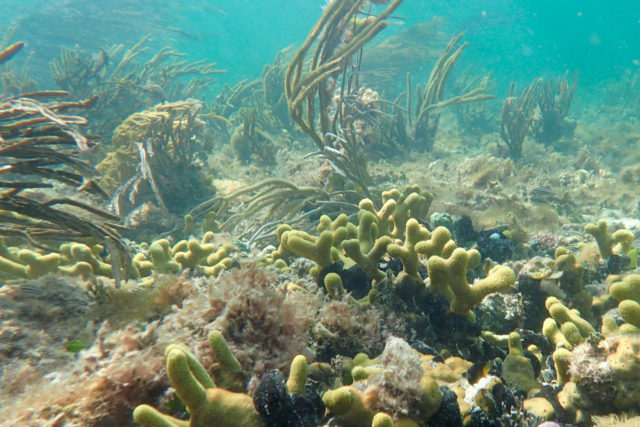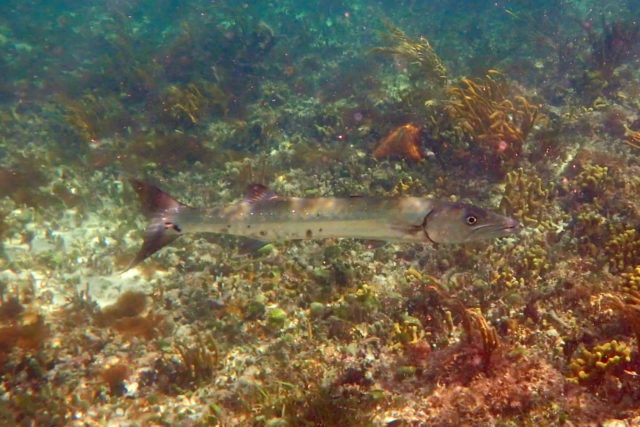 The noise from the current rang out like a howling wind throughout our journey; an undersea tempest that kept all the sea grass, sponges, and sea fans leaning like so many palm trees against a hurricane.
The few times I tried to turn around to get a better look at something we'd just passed, I was summarily denied by the current.
Succumbing to the Pampering
Eventually I gave in to the pampering. Relaxing my muscles and enjoying the ride, my face soon bore a smile similar to the ones sported by these guys…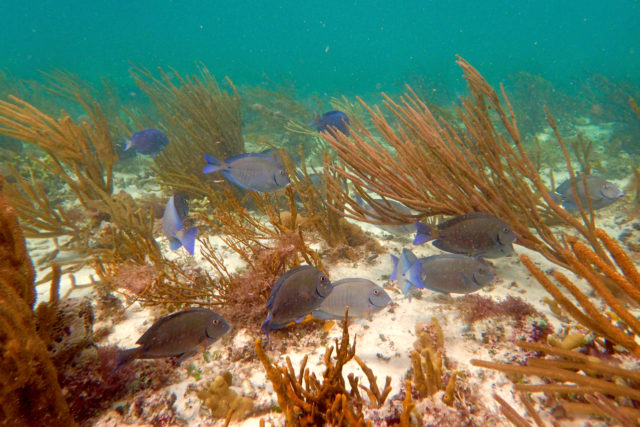 We could've kept riding the current a good while longer, but Philip's pre-planned itinerary called for us to stop at the spot pictured at the head of this post, a small secluded islet with an unbelievably pristine white sand beach…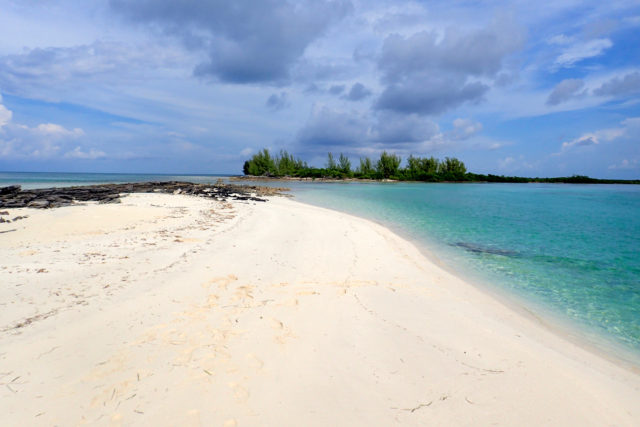 …and just one picnic table.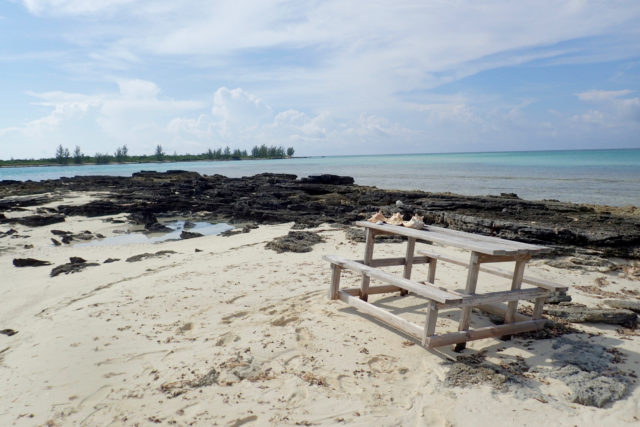 Local fisherman had long made a habit of stopping here for a rest or a quick bite. Philip accommodated both, of course.
More pampering…
Save
Save
Related Posts