Feed the Uncommon Caribbean Flickr.com Photo Pool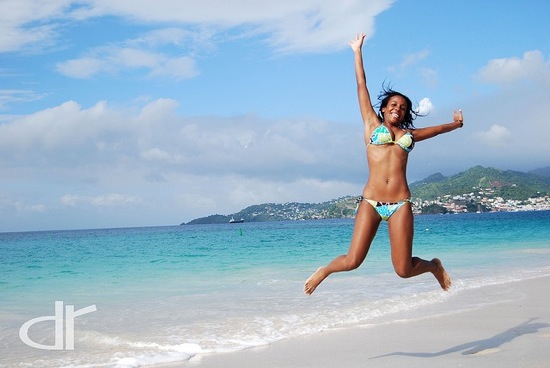 I just love this photo.
There's an honest, unbridled joy here that never fails to bring a smile to my face. It also makes me REALLY want to experience Grand Anse Beach in Grenada, where the image was snapped by David Roberts (Davidkmr), one of the 70+ photographers who have submitted their images to the Uncommon Caribbean photo group at Flickr.com.
Have any of your Caribbean adventures engendered this type of blissful reaction? Were you able to capture it in a great photo like this one? If so, then why not follow David's lead and share them with us on Flickr. All images submitted to our group are considered for publication on UncommonCaribbean.com, so click here to submit your best images and help us spread the joy of Caribbean travel today!
Related Posts