Does Devon House Bakery Make The Best Jamaican Patty?
Devon House, it's about a lot more than just ice cream…
The words hung in the air over the scant remains of an amazing breakfast I'd just enjoyed at The Courtleigh Hotel in New Kingston. My waiter was trying to sell me on going back to Devon House. I was having doubts.
As noted previously, Devon House is not only one of Jamaica's premier historic attractions, it also ranks among the best spots anywhere in the Caribbean for ice cream. I had visited before, of course, and thoroughly enjoyed the legendary Devon House I Scream ice cream.
On this day, though, I was on a hunt to discover the very best Jamaican patty. According to my waiter, my search would not be complete without a return visit to Devon House and my first foray to the bakery.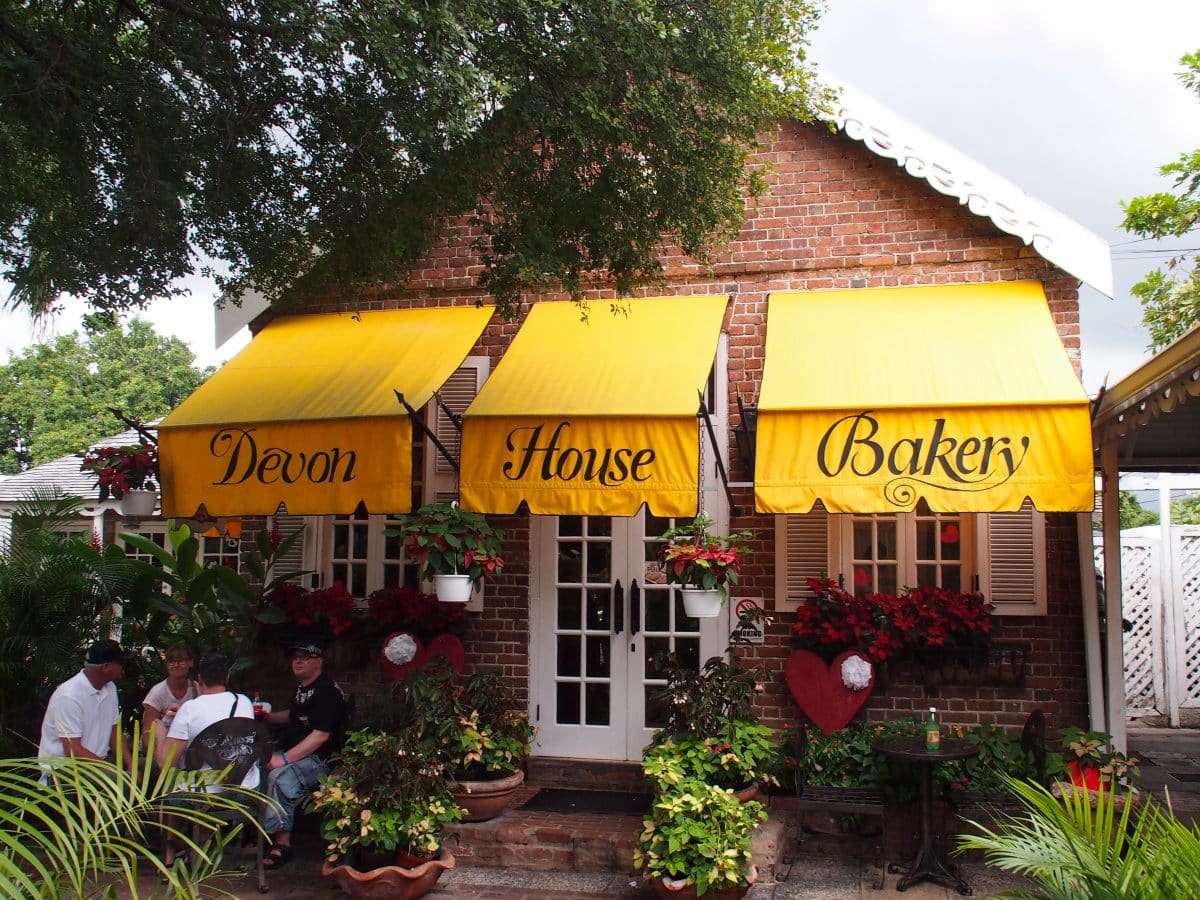 Pretty, right?
The charming brick cottage spills out onto a cozy courtyard with cafe chairs and tables. Tropical flowers bloom all around as spindle palms rustle gently on the breeze. It's all beautifully reminiscent of classic, Old World cafes. The atmosphere alone will entice you to linger extra long here.
The eats, though, are what truly make Devon House Bakery so sweet.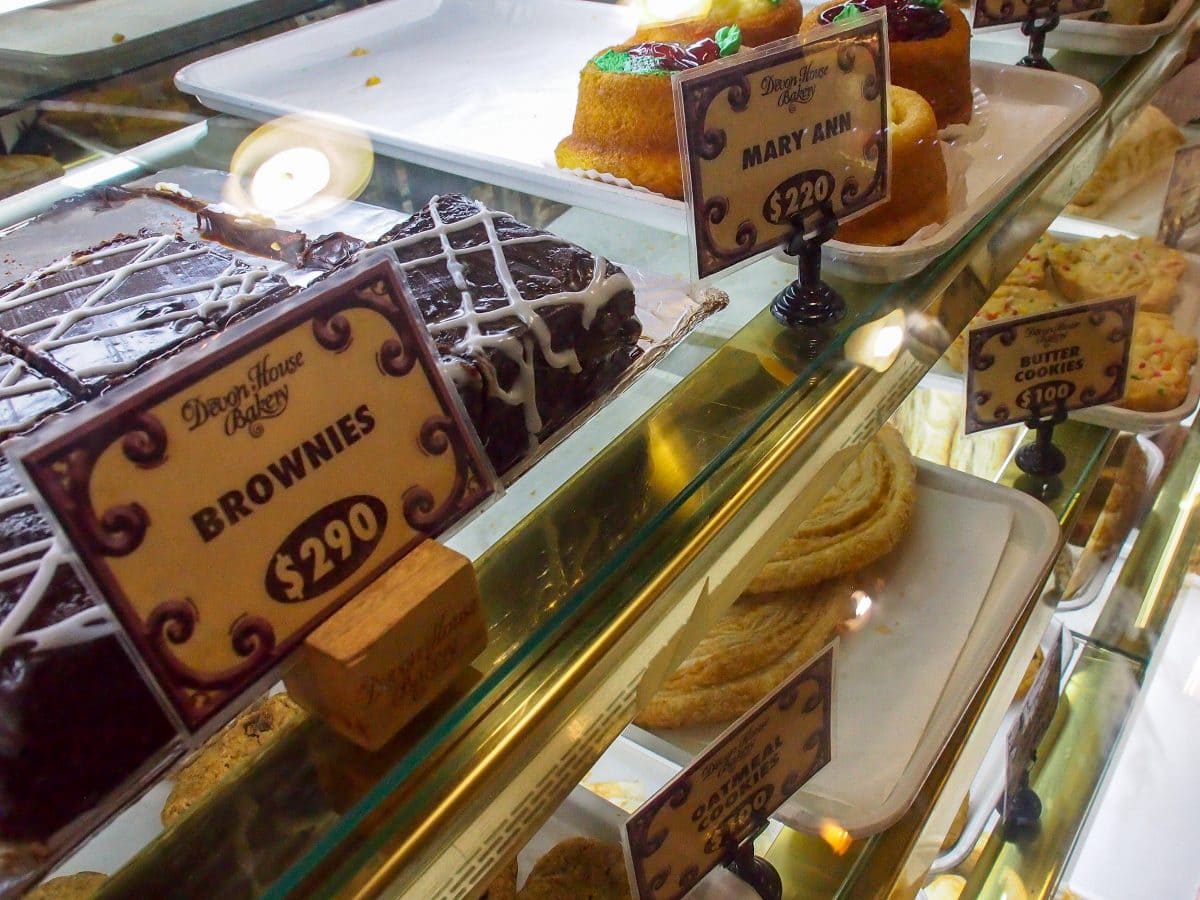 The menu leans more toward sweet treats than big eats, all of it so-so good…
Before you turn to the sweet stuff, though, you'll want to bite into the fantastic array of premium patties on offer here.
Espousing the same super-savory flavor as the typical patties found virtually anywhere anything edible is available for sale in Jamaica, the premium patties here are distinctively different in appearance and fillings. Options go well beyond beef, with fish, pork, shrimp, and lobster elevating the typical Jamaican patty to new heights.
The top choice, though, is most definitely goat. Spicy and succulent, the goat patty melts in your mouth while warming your soul. Pure, delicious niceness and most certainly the very best Jamaican patty I've ever had.
Related Posts