Emancipation Park Jogging Track, Jamaica – Uncommon Attraction
Caribbean cities are notoriously pedestrian-unfriendly. For running and jogging enthusiasts, they're even worse. Our cities are mostly quite old, after all. They're also very much rooted in European colonial-era city planning. Upon this Old World foundation of narrow streets and occasional sidewalks, more recent Caribbean urban developers have adopted the car centric character so sadly inherent in U.S. cities. All of this makes the Emancipation Park Jogging Track in Kingston all the more special.
As we've noted before, Emancipation Park is centrally located in New Kingston. This is the commercial nerve center of Jamaica's capital city. The Kingston financial district, foreign embassies, government offices, and such notable business hotels as The Jamaica Pegasus and Courtleigh Hotel and Suites are all here.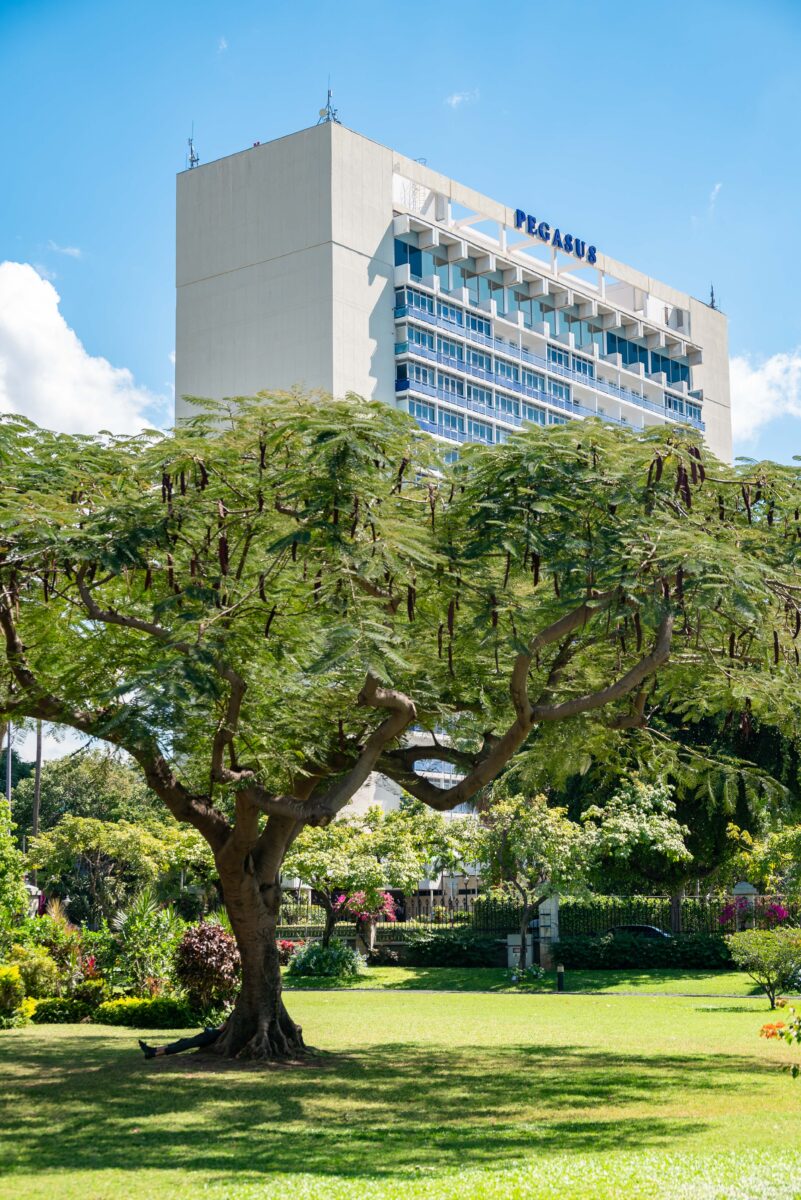 To be sure, New Kingston is not the kind of place where I ever thought I'd be able to maintain my running workout routine. I typically run around three or four miles, two or three times per-week. It's a difficult regime to maintain when I'm traveling a lot, most especially when my travels take me to Caribbean urban centers.
In New Kingston, though, the Emancipation Park Jogging Track helps to keep me, err, on-track…mostly.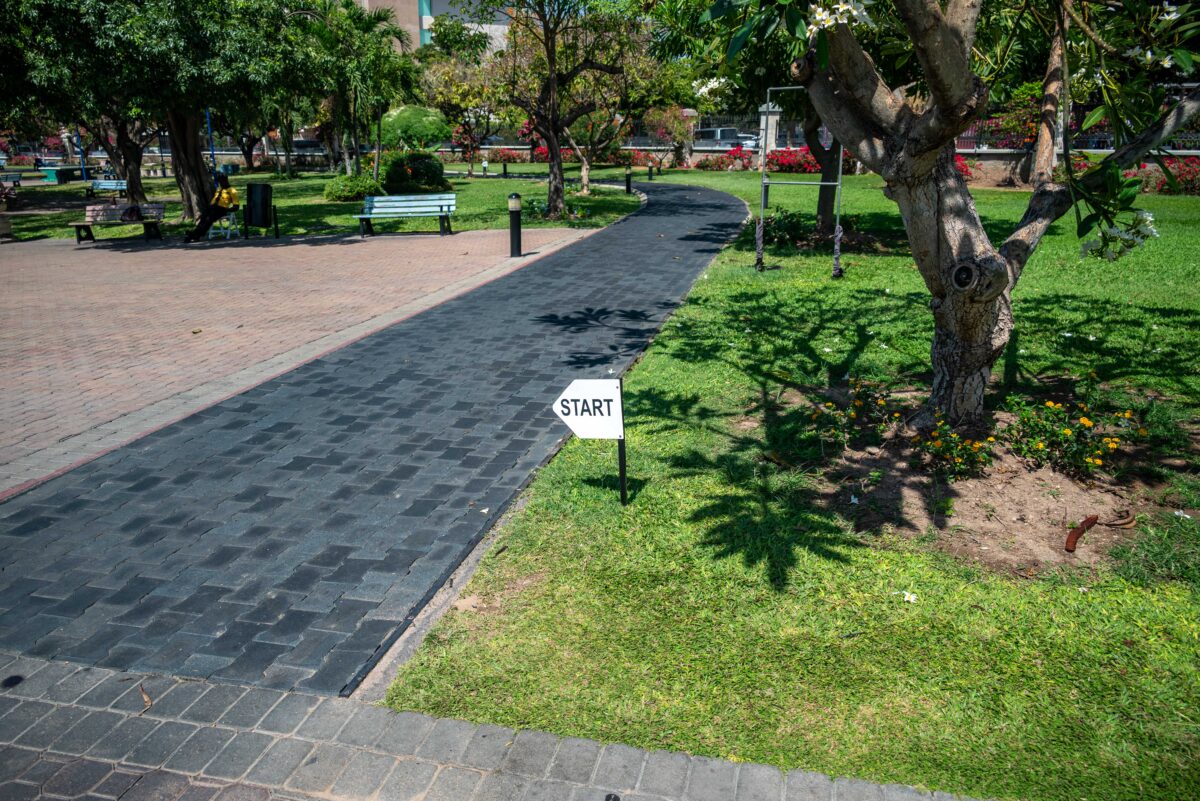 The track loops around the outer edge of the Park. It's about eight feet wide and comprised of a rubberized surface. All of that is nice and especially easy on my feet and joints.
Not so nice: the length of the trail. Total distance: just 500m.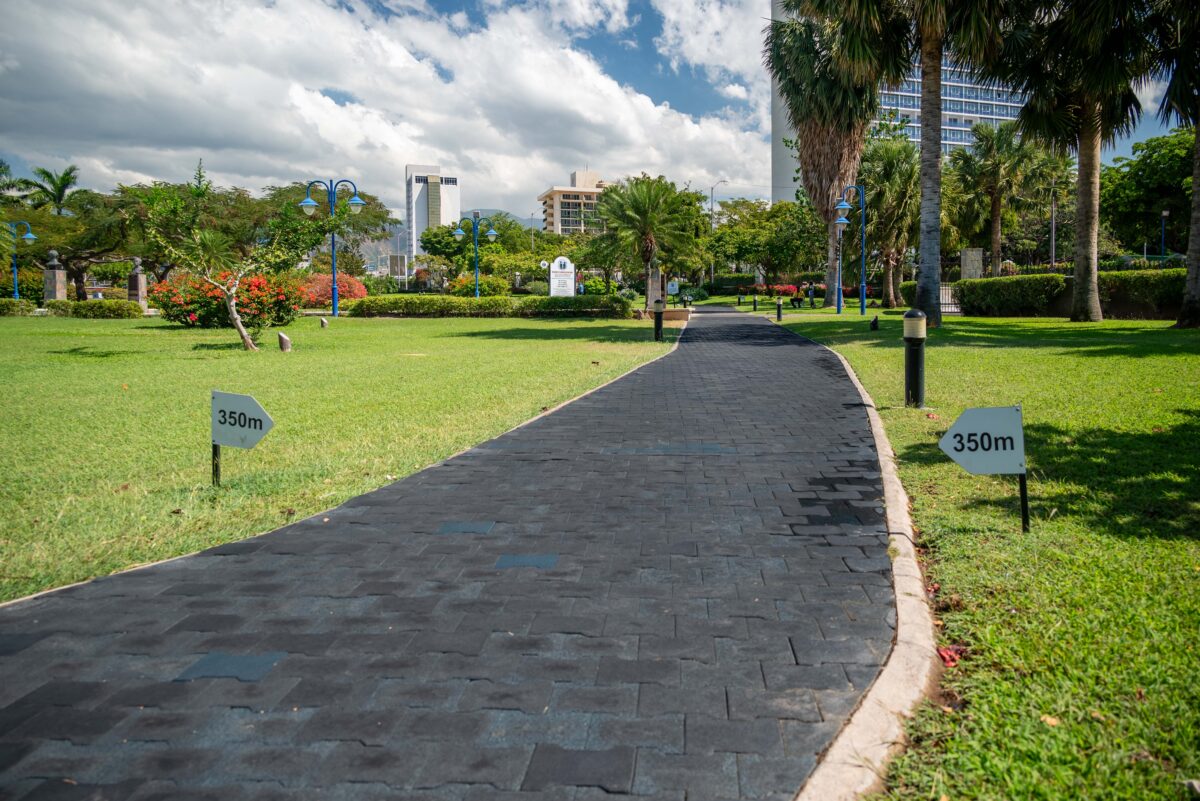 A little math will tell you that I have to run more than nine-and-a-half loops to complete three miles!
Yeah, it's not necessarily super-ideal for my style of running. True to its name, though, the Emancipation Park Jogging Track is great for the type of easy jog that gets your blood pumping ahead of a full day of productive meetings. Sure beats dodging traffic along those bustling New Kingston streets as well…
There's no fee to enter Emancipation Park and use the jogging track. It's also not uncommon to see people jogging here as early as 5am each day.
Related Posts