Friday Happy Hour: My Favorite Place to Drink Rhum in Trois-Ilets
What makes a particular watering hole the very best place to drink rhum to me?
All the elements I mentioned in last week's rundown of the pleasures that await you at Le Bistrot d'en Face, my second favorite place to drink rhum in Trois-Ilets, most definitely apply, of course. Good eats, favorite drinks, and friendly service are a given any place worth throwing back a few, but perfection requires two additional bits of niceness for me.
A beachfront location.
An unbelievable selection of the world's finest rhums.
The best place to enjoy all of the above in Trois-Ilets: Le Kano.
Located directly across from Le Casino des Trois-Ilets, Le Kano doesn't look like much from the street. A big sign stands above a blue picket fence, offering little hint of the wonders that lie inside.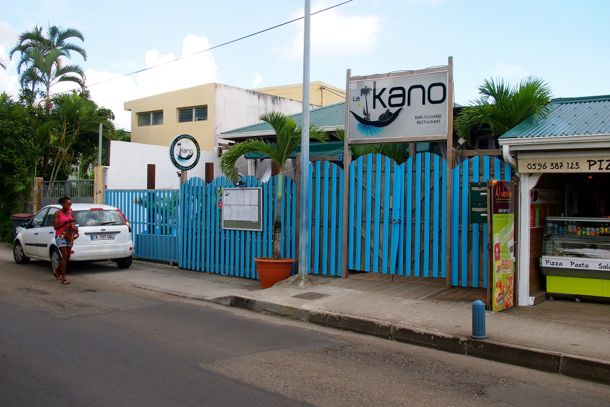 Once through the fence, though, it's impossible not to fall under the spell of this very special place.
The decor espouses a sexy Creole-chic that puts you at ease immediately upon setting foot inside Le Kano. Sheer white drapes gently sway in the breeze in concert with potted palms stationed throughout the bar, dining area, and the beach. Waves lap at the shore just a few feet away, while the soundtrack – a dynamic mix of local zouk and compas, reggage, R&B, and international lounge – furthers the sultry, ultra-relaxing effect.
I like sitting seaside at Le Kano, but you're more liable to find me closer to the bar whenever I'm here, the better to admire the amazing selection of exceptional rhum agricole blends that line her shelves.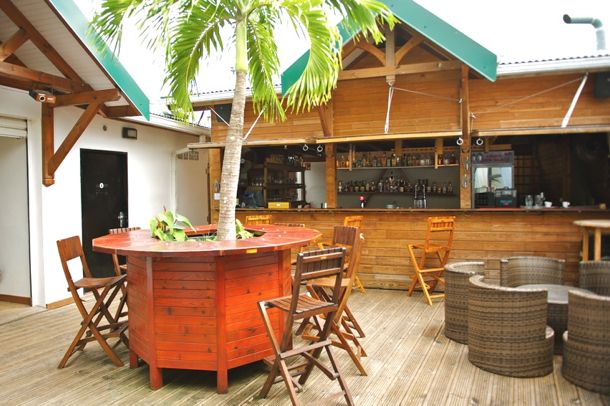 Everything, from the latest sublime expressions from Rhum Clement, Depaz, Rhum JM, HSE, and La Mauny, to rare treasures, like this vintage Rhum Clement Tres Vieux (1952), can be found, sampled, and enjoyed at Le Kano.
In a true rhum paradise like Martinique – the only place in the world where the rhum has been deemed worthy of an A.O.C. designation and more than 10 different brands continue centuries-old family traditions of rhum-making excellence – Le Kano stands out for offering the widest selection of fine rhums I've ever seen anywhere.
Now, if you want to get in good with the owner, Christophe Lupon, make sure to try his favorite rhum, La Favorite Cuvée d'exception Privilège, or just La Favorite Privilège. It's the black bottle below…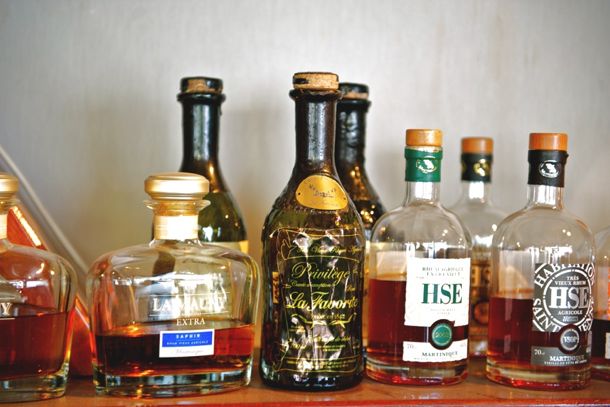 When you're hungry, the restaurant serves up Creole-influenced tapas equal in deliciousness to Le Kano's style, sophistication, and chill beachy vibe. Trust me, you'll never want to leave.
The restaurant at Le Kano is open on weeknights (except Tuesdays) from 9am to 5pm. On weekends, they'll feed you between 11am and midnight.
The bar at Le Kano is open on weeknights (except Tuesdays) from 5pm to midnight. On weekends, you can enjoy the incredible array of rhums here from noon to midnight. As it gets late on Saturday nights, expect to find a DJ, a few less tables, and dancing well past the official closing time. On Sundays, there's usually live music.
No matter when you go or what fine rhum you prefer, Le Kano is well worth the visit.
À votre santé!
Related Posts