Friday Happy Hour: My Second Favorite Place to Drink Rhum in Trois-Ilets
What makes a particular watering hole special to you?
Certainly your favorite drinks must be readily available. I'm guessing that warm and friendly service figures prominently as well. What about good eats for when you get the munchies, the right tunes, and an eminently inviting atmosphere that always makes you feel welcome no matter how long you've been away?
I get all that, and something even more important to most American travelers, at Le Bistrot d'en Face, my second favorite bar in the Pointe du Bout marina/resort area of Trois-Ilets, Martinique.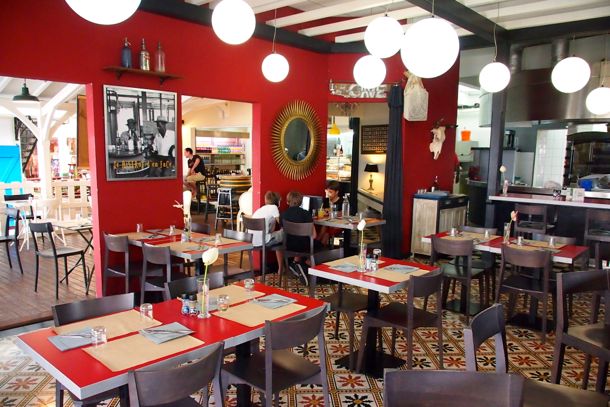 Nearly all of my annual visits to Martinique include a hotel stay of at least a few nights in the area, so I've gotten to know my way around pretty well. There are tons of bars here, along with souvenir shops, fashion boutiques featuring both local and Parisian labels, art and crafts stores, and more.
So yeah, it's easy to work up a thirst in Pointe du Bout. When you do, definitely duck into Le Bistrot and ask for Eric.
Young and personable with a ready smile, Eric is almost always behind the bar here. Originally from Paris, he's another in a long line of expats I've met in Martinique who fell in love with the island during a visit and simply decided to stay.
What Eric has on offer at Le Bistrot is a broad selection of amazing French wines and champagnes that to my knowledge is the most extensive in all of Pointe du Bout.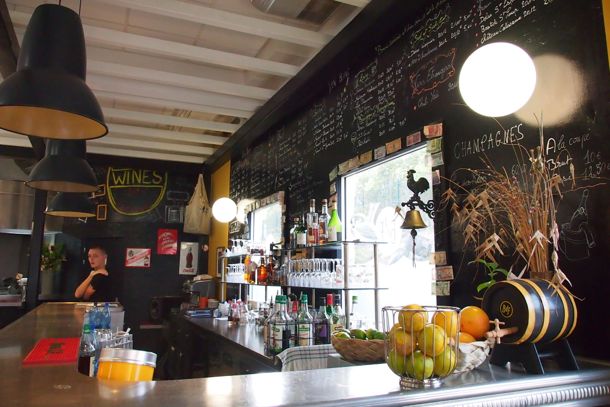 The offerings for rhum lovers like me are much more modest in quantity, but certainly not lacking in quality.
A collection of choice "rhum vieux" options from Rhum JM, HSE, Clement, Depaz and Dillon are generally available alongside special bends like the HSE Sherry Finish, HSE Single Cask, and Black Sheriff – a nice, albeit concentrated variety.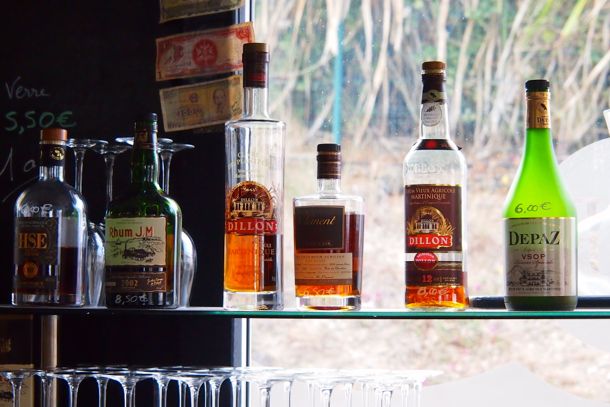 Of course, Eric can pour you a Biere Lorraine, or mix you up a wonderful Ti' Punch or Planteur as well. Mostly what he does, though, is make you feel at home.
Eric always remembers me, welcomes me back with a big smile, and makes time to chat whenever I happen into Le Bistrot. This, as I alluded to earlier, might matter a lot to most American visitors, assuming they're like me and don't speak any French.
Indeed, Eric's English is quite good, which comes in handy when other bar patrons want to communicate with you, as often happens to me here. It's just that kind of a friendly place, thanks in large part to one very special guy.
Le Bistrot d'en Face is located in the Creole Village section of Pointe du Bout, literally impossible to miss along the main road to the marina. The bar is open daily from 11am to 11pm, though I've often found myself there way past then. If you're nice, Eric and Co. will dim the lights and lock you in with them at closing time, allowing the party to go on well into the wee hours.
If you go, please tell Eric that I say hello…
À votre santé!
Related Posts