Learn To Cook The Gourmet-Creole Way in Martinique With Les Ateliers Médélices
Of all the places I've visited in the Caribbean, nowhere inspires my desire to cook quite like Martinique.
We've said it many times before, but it never gets old: They take food very seriously in Martinique, few places more so than the celebrated kitchen of Chef Jean-Charles Brédas, arguably the island's most revered culinary master.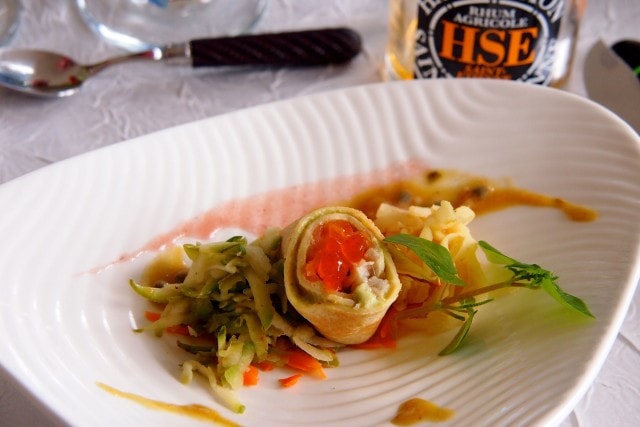 Even if you had no clue who he was, you'd likely never forget meeting the man. It's his look – right out of central casting for a renowned gourmet-creole chef to me: husky with dark skin, white hair cropped short atop his head, eyes always smiling – and his voice: a deep and raspy baritone a la Louis Armstrong that mesmerizes no matter what he's saying.
Brédas is just one of those rare people whose gravitas not only portends his greatness, but also makes you feel welcome to share in his secrets, his warm friendship.
Imagine all that you could learn by spending a little time with a guy like that; not just about cooking, but also about the natural world from which he carefully selects the ingredients that go into his dishes and, probably, life in general. It's a dream opportunity that professional chefs and really anyone with an appreciation for French-Creole fare would die to do.
Now, thanks to special packages launched just last summer by Les Ateliers Médélices, you can live to enjoy just such an experience.
Les Ateliers Médélices offers a range of cooking classes and culinary-themed experiential travel programs designed to give food-loving travelers a fun and immersive introduction to cooking in the grand tradition of Martinique. Among the many highlights of the program: cooking classes with Chef Brédas.
Another Les Ateliers Médélices package takes foodies to Le Hameau du Morne des Cadets, the traditional Martinican farm nestled in the shadow of Mount Pelée that we told you about some time ago. Here, guests are invited to select fresh ingredients from the fields and then help in preparing their own authentic local meal.
Similar experiential culinary travel opportunities are available to fruit and vegetable farms, including the only mushroom producer in Martinique.
Les Ateliers Médélices even offers weekly workshops providing instruction on crafting distinctive Martinican cocktails using the island's prestigious rhum agricole blends.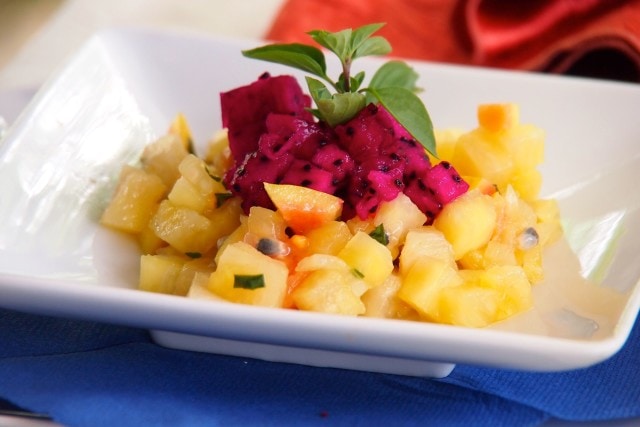 Prices range from US$50 per-person for cocktail workshops, to US$490 per-person for the once-in-a-lifetime chance to create and prepare your own menu with Chef Bredas at his restaurant, Le Bredas, in Saint-Joseph. Minimum group sizes apply for all packages, which also include round-trip ground transportation from all major hotels throughout Martinique.
For reservations and more information, visit Les Ateliers Médélices online.
Related Posts